We talk so often about the importance of furniture and space planning in offices.  How they affect mood, productivity and over-all work satisfaction. But what about the classroom? Demands change when you take into account that group work has become an essential part of the school day, or the fact that younger students rarely sit with two feet on the floor. A different audience requires a different perspective, and for the Dutch manufacturer EromesMarko, that's exactly what they have.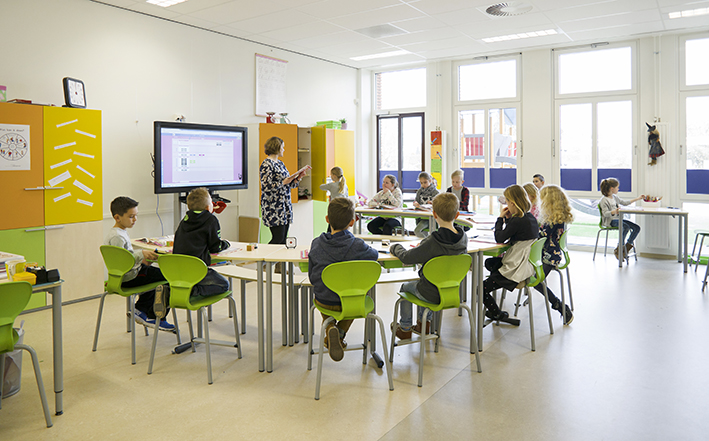 Collaborating with those in the education sector, the classroom furnisher has gained extensive expertise when it comes to information and communications technology (ICT), learning and playing materials, and childcare and teaching methods – all essentials elements when deciding how to successfully furnish a learning environment. Through this knowledge, EromesMarko's exclusively-Dutch manufactured furniture strives to meet the specific wants and needs of its customers.
The company produces furniture for all levels of education, from primary school through to university, catering to a variety of educational scenarios and environments. Ready to benefit from EromesMarko products, too? You can start by adding the brand to your own plans, as 3D CAD models for EromesMarko products are now available in the pCon.catalog. Have a look!
Want to stay up to date on all the latest pCon news? Be sure to subscribe to the blog!