Summer is here! It's time to bring out the garden furniture and give your interiors a splash of color. Prefer a more subtle touch? Then treat your space to a summer bouquet or some new pillow cases. Looking to really make a statement? Something that really pops? Then color-blocking is your design device!
The large-scale combination of various colors has been a trend in high fashion for a few years, but has slowly begun to squeeze its way into restaurants and living rooms, too. It's bold and brave color combinations that, in the end, give off anything but the kindergarten look you'd expect. And the best part about a 3-dimensional space? You have so many surfaces available to you that are ready to be a part of the look – floors, walls and, you guessed it, furniture. Unsure? Give it a try in pCon.planner first and see how the colorful walls look in your living room.
Light & Airy
There are various options for bringing this colorful style to your own four walls: light and airy – depending on the colors you use – incorporates the concept by combining it with white or light gray, calming surfaces. This gives the eyes room and time to rest and provides an optical counterbalance to the bright play of colors.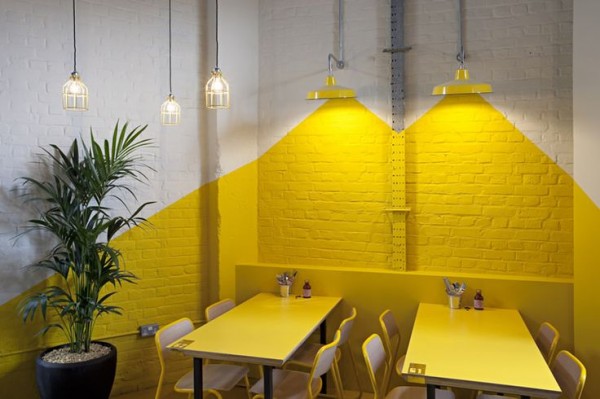 Blocks of single colors can give you the statement you're looking for. Photo credit: Eslamoda.com
Graphically Rich
Color-blocking gains its graphical look through the straight, clear boundaries between large colorful areas. It's chic, modern, not necessarily the reserved Scandinavian look, but nevertheless high-fashion and tidy. To maintain a clean look, other elements of the room should stay in a more minimalistic tone. In this case, less really is more…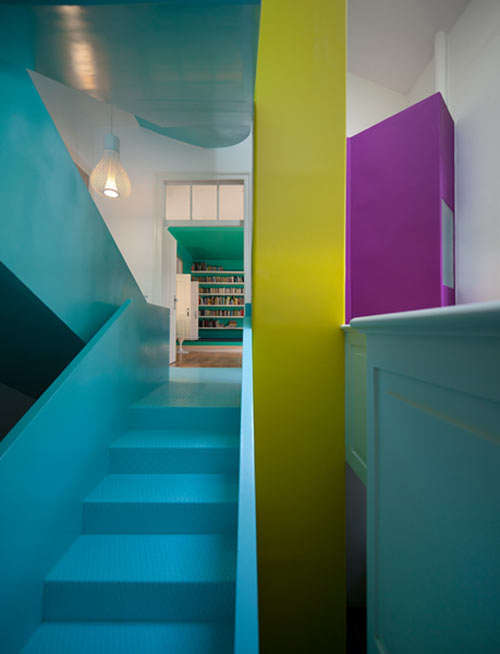 Color-blocking par excellence: this historical house in Torres Vedras is the prime example of a modern, colorful interior that is guaranteed to bring a smile to the lips of its residents. Photo credit: trendhunter.com
Boldly Mixed
Bold minds can also mix the color-blocking style with the pattern-mixing trend. Fuchsia, petrol and lemon yellow combined with a pinch of leopard print, florals tendrils and stripes – electric interior design at its best, guaranteed to break the ice at your next dinner party!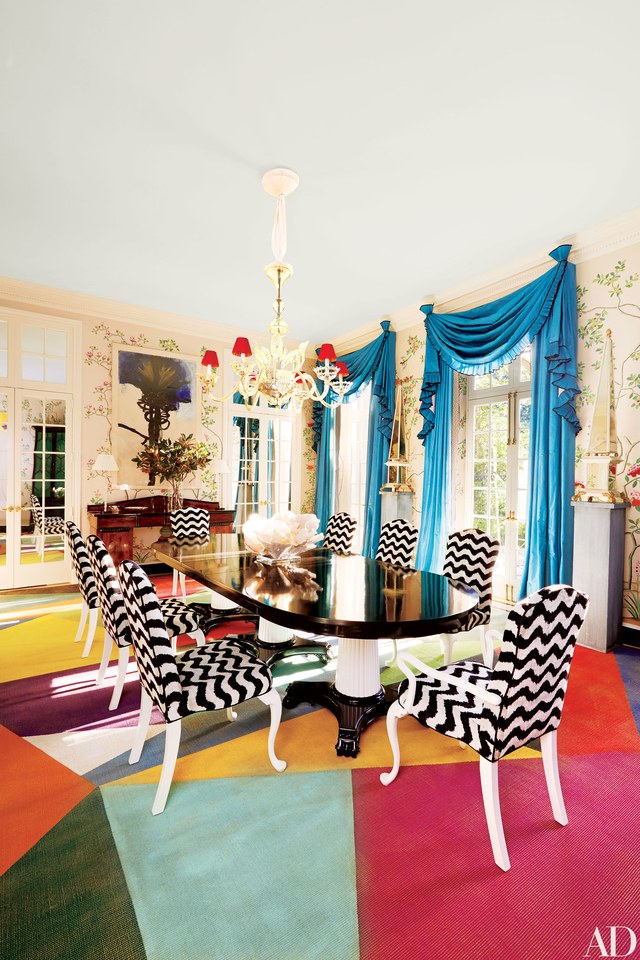 It definitely won't get boring in this room: Color-blocking on the carpet, a zig-zag pattern on the furniture and floral tendrils on the walls. A style for pro color-blockers! Image credit: architecturaldigest.com
Want to stay up to date on all the latest pCon news? Subscribe to the pCon blog!