Accessories are sometimes seen as an afterthought. They're what you purchase once the important items have already been bought, right? Not so fast. More often than not, it's the little things that have a big effect and keep our lives running efficiently. And when it comes to the products from PJ Production, the same can be said for your work day.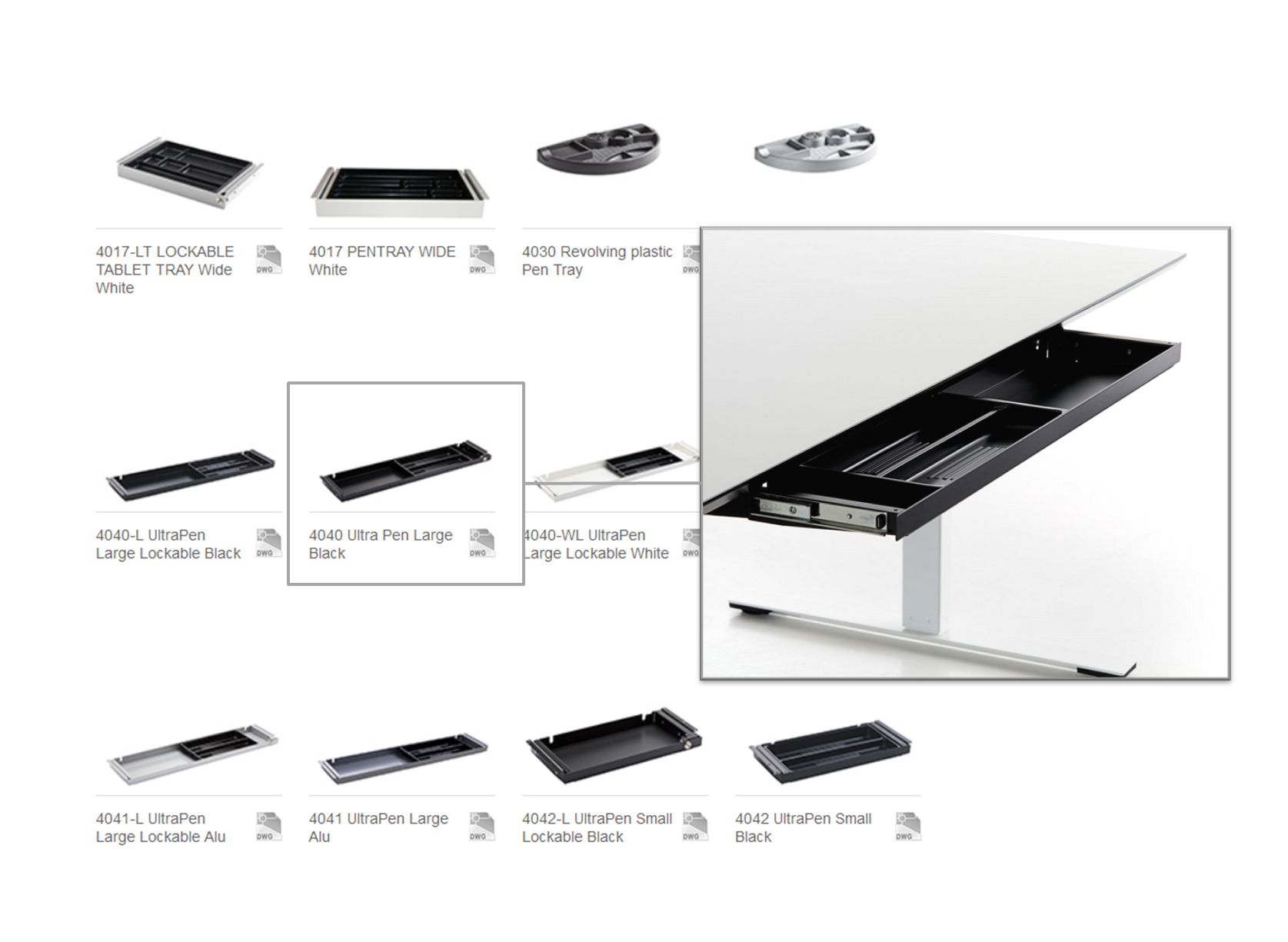 For the past 20 years, the Danish manufacturer has produced office accessories that work to ensure a comfortable, ergonomic work environment. Their simple designs allow you to have the tools you need right at your fingertips, without distracting from the task at hand. From subtle accessories like cable trays, cable outlets and pen trays to more robust items like CPU holders, laptop storage and monitor solutions, PJ Production solutions are the go-to accessories both domestically and internationally. And with an eye for quality and flexibility in production, customers can look forward to both standard and custom-made designs.
What does that mean for your plans? Well, let's not forget how important such office accessories can be when you're looking to create a highly-realistic space. And with PJ Production CAD models now available in the pCon.catalog, you're plans will look better than ever – down to every last detail. See for yourself!
Looking to stay up to date on the latest pCon news? Be sure to subscribe to the blog!