Design District is back and EasternGraphics isn't missing a beat! The 15th edition of the interior design trade show will take place at the Van Nelle Fabriek in Rotterdam from June 7 – 9, 2017 and your EasternGraphics Benelux team will be there to talk all things pCon and introduce you to the possibilities of VR.
At this year's show, we'll be introducing you to our sales app, the pCon.box, as well as the newest version of pCon.planner. Plus, there's one more highlight:
During Design District, we will show you how Virtual Reality can bring your design projects to a higher level. Not only is it fun to "experience" your own design, but VR also brings an extra dimension to your sales process, it lets your customers interact with your ideas and helps them see it from every angle. Visit our team at Booth S25 and experience the possibilities that pCon and VR offer to your business.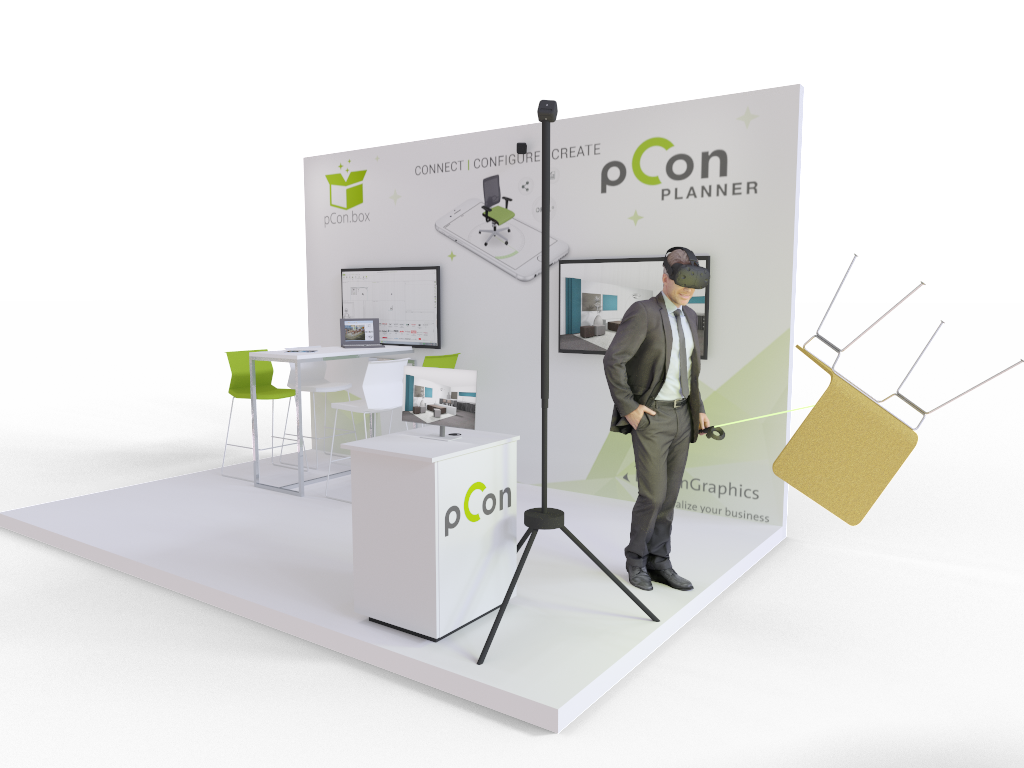 Until June 5th you have the chance to register as a Design District visitor for free. Plus, more information on the Design District and its exhibitors can be found here.