London is always worth a visit and next week there's yet another reason to make the trip to the British capital: From May 23 – 25, the 8th edition of Clerkenwell Design Week will take place. At the heart of London, creative companies will be opening their offices, artists their studios and international brands their showrooms. All will be topped off with installations, exhibitions, workshops, discussions and, of course, great service at the local pubs. 😉 Entrance is free and you can register directly on the design festival's website.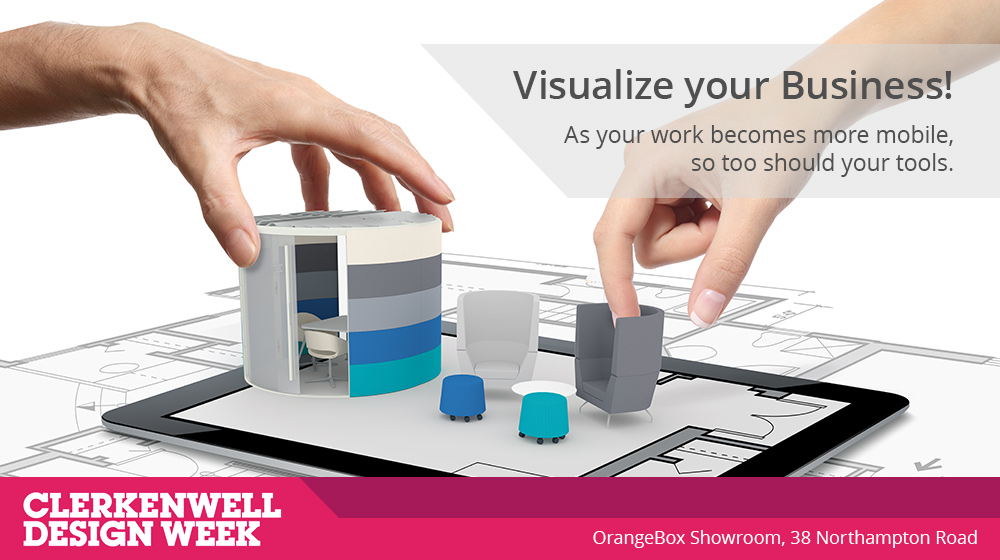 EasternGraphics will also take part in this year's Design Week. Our Dutch colleagues will be at the Orangebox showroom presenting the highlights of the pCon family. Here you can see the new functions of pCon.planner 7.5, learn more about the opportunities of our offer tool pCon.basket and experience how the pCon.box can prepare your sales for the mobile age!
Our app for the point of sale brings OFML to your tablet and smartphone
With the pCon.box and together with your clients, you can creatively, efficiently and interactively develop the right solutions for every project. Thanks to real-time configuration, impressive presentation, powerful product knowledge and efficient communication, you can build trust and, in turn, create lasting, partnership-based relationships with your customers.
Experience the new tools for interior planning and customer consultancy.
Visit EasternGraphics at Clerkenwell Design Week.
Orangebox Showroom, 38 Northampton Road
Don't want to miss any pCon news? Subscribe to the pCon blog!