Over the last decade, social media has turned the business world upside down. Everything we thought we knew about marketing and communications came to a head when networks like Facebook and Twitter took over and the traditional need for text and copy quickly turned to a demand for visuals and pictures.
This new norm won't be changing any time soon; after all, we're visual creatures. That means to successfully utilize such social networks, your business norms have to change – more images and more eye-catching content is in order, and pCon.planner 7.5 is up for the job.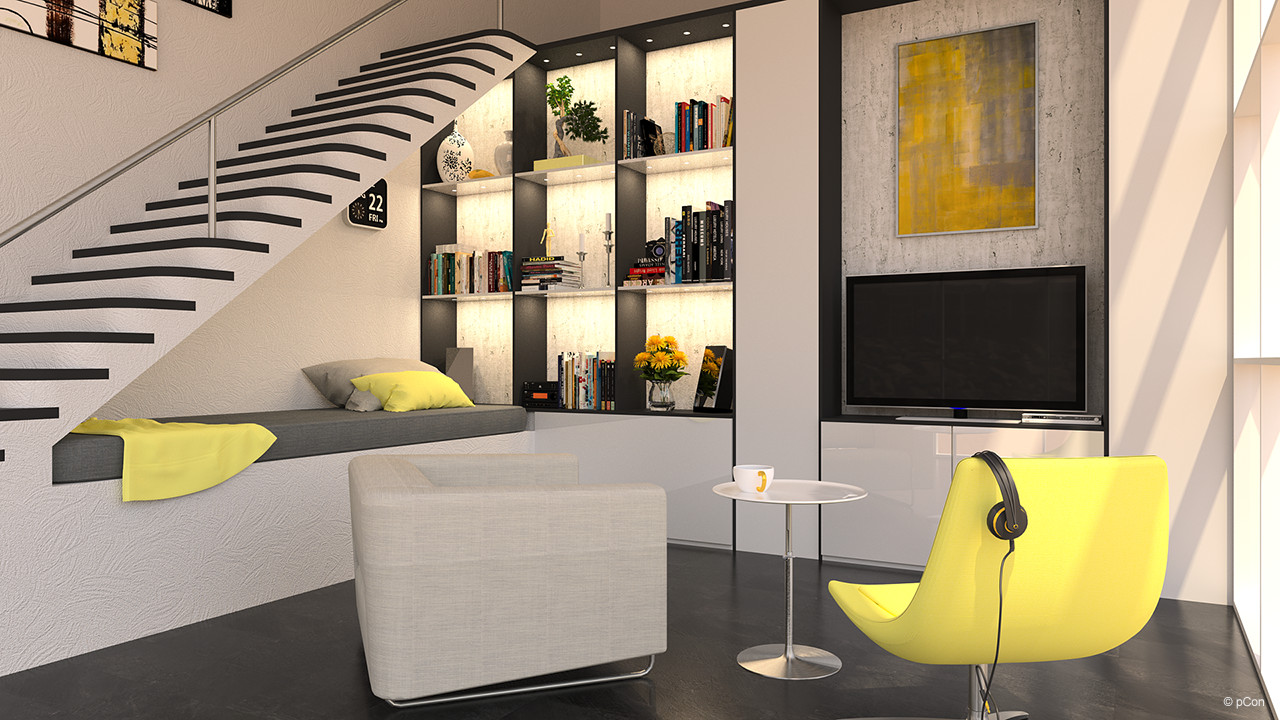 Taking advantage of Facebook's 360 Photos feature, it's now even easier to share what you create in our room planner! Simply generate a panorama in any render style and save it as a JPEG. pCon.planner will automatically include the metadata Facebook needs to display all 360° of your plan. Click the picture above to see the panorama in action!
The road to reaching your customers is shifting and we're here to help you around every turn. Download the latest version of pCon.planner today and start creating and sharing your designs easier than ever before.