Ah, spring. The time of year that promises a fresh new start, an abundance of energy and feelings of liveliness and possibility. Of course, that can just as well apply to your interior designs, too. And what better way to invite spring feelings of growth and vitality into your home than with the very element that symbolizes them? That's right, today we're talking wood!
From beautiful, open-floor plans to accenting frames and furniture, wood welcomes both comfort and class into any space. And with that, today's blog explores just a few of the ways that you can use it in your own room planning or interior design projects – and how pCon.planner can help you visualize them!
On the floor or up the wall
The most obvious way to incorporate wood into your designs is through flooring. Not only does this give a clean, polished look to your space, but it can make it look twice as big, too. Play around with the width and color of the wood planks and you can make a narrow space seem wider or a larger space more proportional. It's all about the illusion they create. Feeling extra creative? Go vertical and make a statement with a wood wall.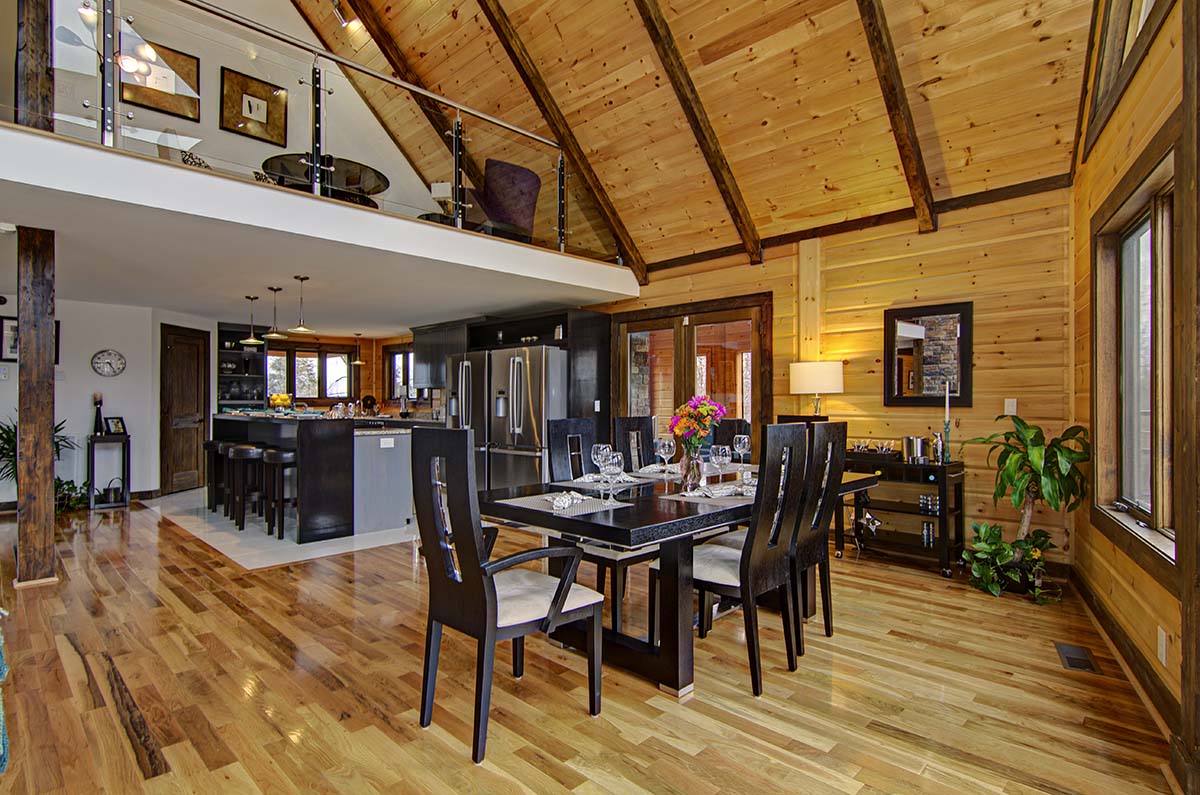 Image source: Yustusa
Adding wood floors and walls in pCon.planner is a piece of cake. Take a look in the materials catalog to use colors and designs from a variety of manufacturers. You can also use the material editor to find and create your own perfect wood planks for your plan.
Framing the room
Why hide the architectural aspects of a room? While we normally try to camouflage structural elements, exposing them can actually bring an exciting and edgy look to a space. You'd be surprised how a few wood frames can really transform a room. A lighter, untreated wood works to add a country cottage or rustic feel to the space, while thick, darker beams bring an edgier loft-type feel.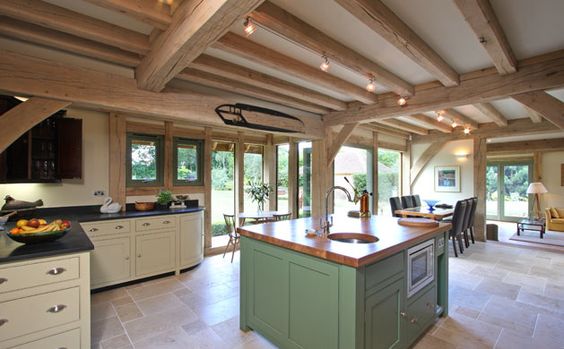 Image source: Green Oak Carpentry
With drawing elements in pCon.planner, you can easily create your own wood beams for your room. Use the polyline tool to draw the beam and extrude it to the correct thickness, or simply use the rectangle drawing element. Add a wood finish and a boring room becomes a rustic bungalow.
Statement Pieces
Not looking to have wood in the forefront of your interior design? How about a few highlighting pieces, instead. Wood furniture and accessories can help bring natural accents to the space without overdoing it. Lighter woods, like cherry or pine, can help to open up a smaller space and would be a great addition for that light, spring feeling. But don't underestimate the power of dark woods, as they can bring a more luxurious, expensive appearance to a space.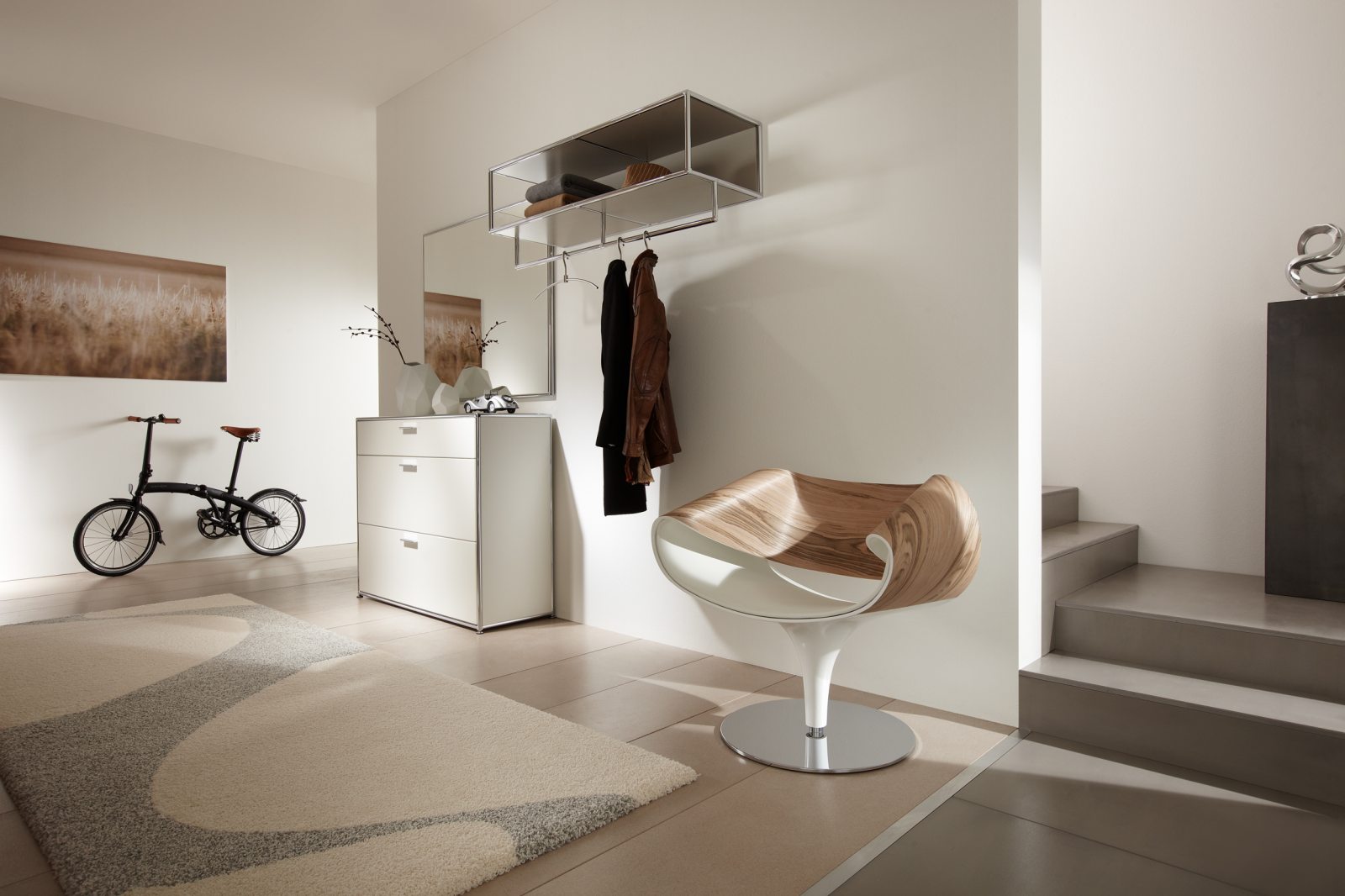 Image source: MakeYourHome
Looking for the perfect wood table, chair or shelving unit? Or maybe you like the Dauphin chair pictured above? Take a look in the pCon.catalog for a great range of 3D CAD models you can implement into your plan. Even better, if you're a pCon.planner PRO user, you can use your manufacturer's OFML data to configure and customize the perfect piece for your space.
How does wood play a role in your room plans? We'd love to see what you've come up with. Feel free to share your designs and ideas with us here on the blog or on our Facebook or Twitter pages!