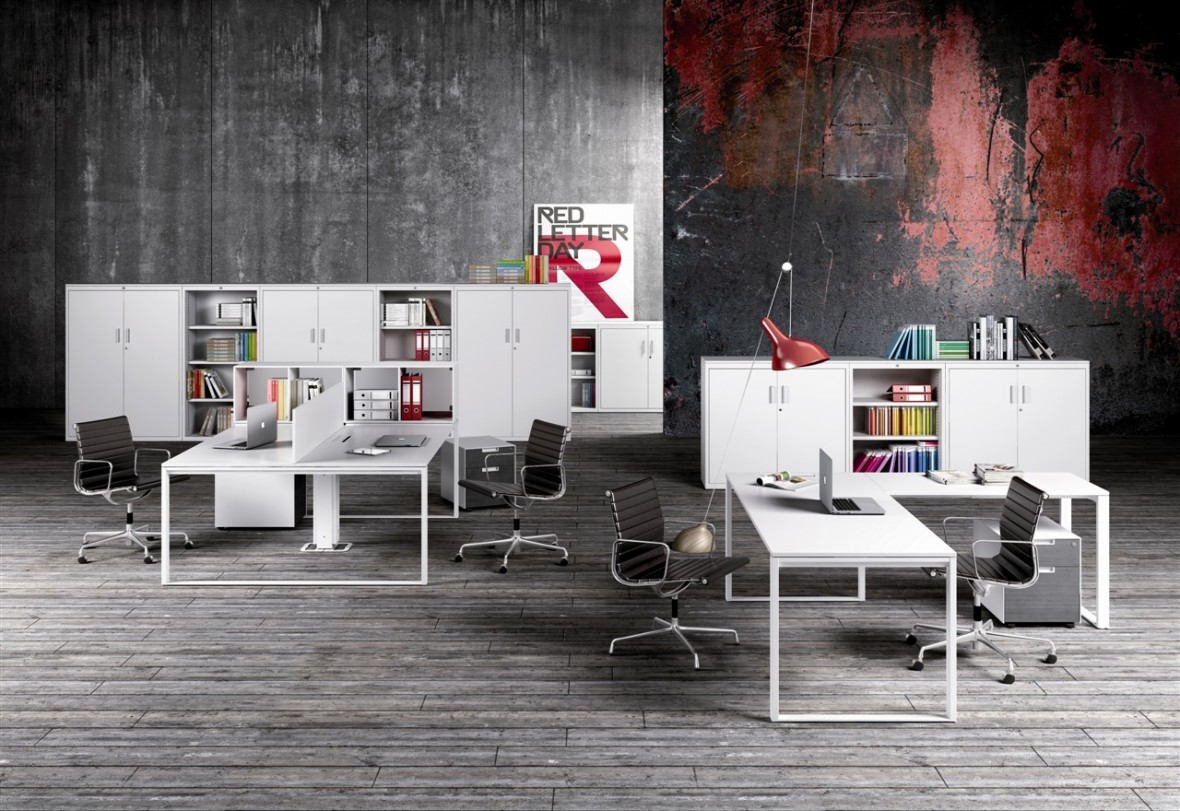 Inspiration from the Adapta 2 Plus desk. Image courtesy of the JG Group.
Every company requires its own solutions. After all, different work methods have different needs. That's why it's so essential to find furniture solutions that can adapt to and fulfill each unique office environment. And this very concept is built into the company philosophy of the Spanish furniture designer and manufacturer JG Group.
Beyond the simple manufacturing of furniture, JG Group's products work to fulfill the individual market needs of each company they provide for. That's all thanks to the configurable nature of its furniture. From desks and tables to cabinets and pedestals, there's a modular configuration that's bound to suit any office that asks.
And what's better than flexible furniture? Combining it with the power of OFML graphical configurable data, of course! JG Group data is officially available in the pCon.update portal, with several product series available for download and use. Log in to your pCon.update account to gain access today.
Don't yet have a pCon update account? Register here.
Are you a sales rep always on the go? You can also access JG Group's data with the pCon.box, a mobile solution for smartphones and tablets. You'll be able to get a price, send a personalized DWG to an architect, generate an image, and much more. Try it now!