We've spoken before about the importance of cameras in pCon.planner. After all, why put so much effort into a plan, if you're not able to capture the perfect glimpse of what you've created? Whether predefined perspectives or your own custom angles, pCon.planner makes it pretty simple to set cameras within your plans. But hey, why stop there? The latest version of the room planner takes this ease one step further!
If you have a large plan, chances are you've set quite a few cameras within in. And while each can be labeled, an abundance of cameras can get pretty confusing. pCon.planner 7.4 combats this issue in the most practical way – with visualizations, of course!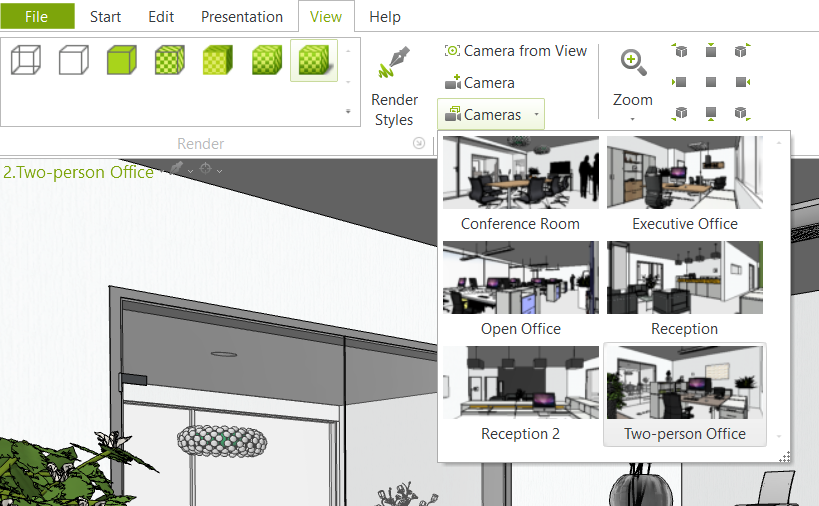 Narrative cameras allow you to see and select cameras effectively and efficiently. With the help of thumbnail previews, you can choose the exact perspective you want, when you want it. No more searching through an endless list of cameras before finding the one that fits best.
Ready to get start utilizing cameras in your own plans? You'll find all you need in the Camera group under the View tab!
Can't get enough pCon? Be sure to subscribe to the blog to stay up-to-date on all the latest news and events.