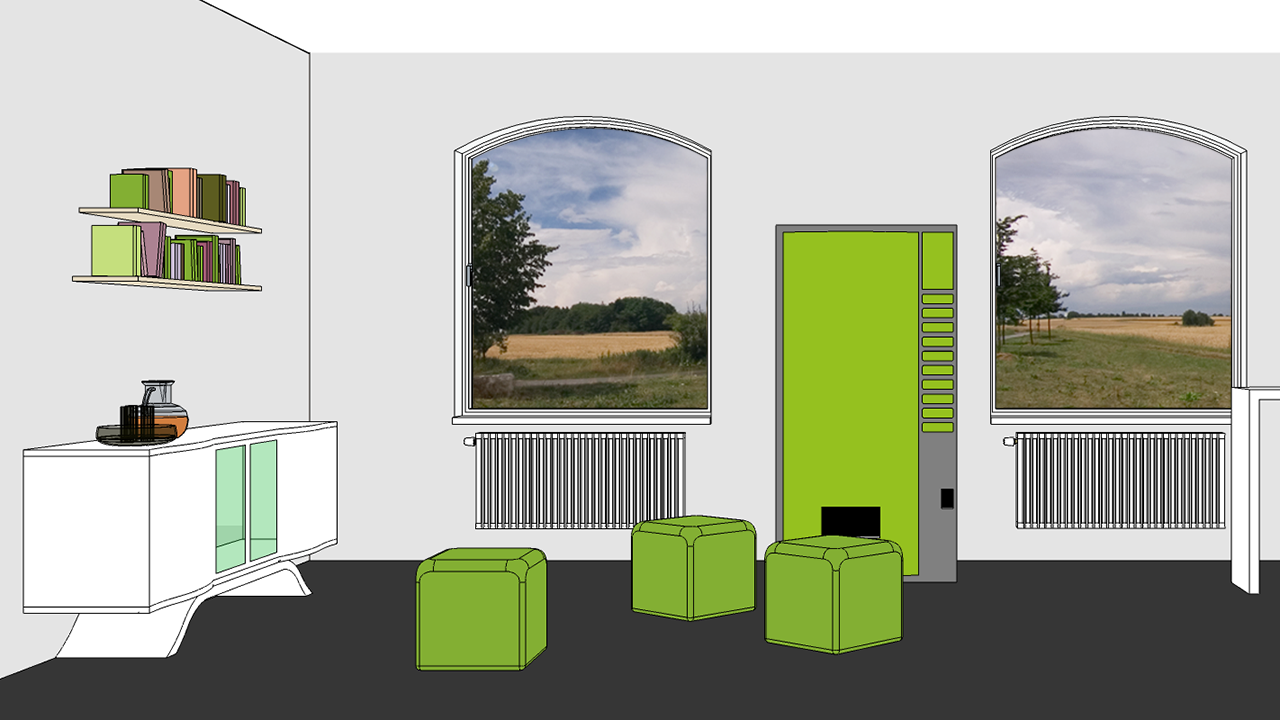 How will my building look when it's standing where it should? Once the interior of your plan is complete, this is a question you may be confronted with. Sometimes a skyline fits best in the background, other times a beach. In some cases a view of the actual location is in order. In any case and until now, the answer to the above question may have required several renderings before the before backdrop was found. With pCon.planner 7.4, things have changed!
You can now set an individual background image – also known in the planner as a "Skybox" – directly into the background of your plan. This realistic background is immediately visible, can be rotated and the opening angle can be adjusted. This way, you can get the perfect glimpse at the window as efficiently as possible. What's better: you can also use this Skybox as the background for your OSPRay renderings. You can set the background for this in the View tab. Simply open the presentation settings, load an image into pCon.planner, adjust the sliders and see results immediately. For a better understanding, we've prepared a short video for you!
Discover the importance of background images for your plan and the effect it has on your customers!
Not yet using the newest version of pCon.planner? It's about time!

*The download button is for the free standard version of pCon.planner. If you are a pCon.planner PRO or ME user, we ask that you wait to download the newest version until you receive the dialog prompt from pCon.planner informing you of an auto update.