These days, almost all of us are walking around with super computers in our pockets. They've become an essential part of our everyday lives. From staying connected to providing information at our finger tips, it's hard to imagine life without these little pocket companions. At imm cologne this year, a Smart Home, made possible by the let's be smart initiative, organized in cooperation by the Koelnmesse, the Ministry of Economic Affairs, Energy and Industry of the State of North Rhine-Westphalia, and RFID GmbH, showed how the smartphone is being taken to a whole new level, one in which you can control your entire house. What's more, EasternGraphics was there to take part!
With the ability to show how pCon technology and virtual reality could come together to benefit the let's be smart initiative, visitors were able to walk through and explore pCon plans with the help of a virtual reality headset. Not only did this bring the plans to life, but the future application of such technology has limitless possibilities. With the ability to plan and render the smart home in 3D, for example, people could experience it virtually. Not only does this allow for presentation flexibility – after all, it's not possible to bring an entire smart house with you everywhere you go – but it also allows for the addition of product and manufacturer information by way of image interactors. But that's just what a rendering can bring you. Exporting the actual planning data to the 3D headset would then allow users to literally take a walk through the smart home plan as if in real life. We're excited to see the possibilities this technology will bring!
In addition to the Smart Home exhibition, we also spent some time with the MöFa students on the boulevard, where they presented various design projects created in pCon.planner. With our virtual reality headsets along for the ride, the students and visitors had a blast!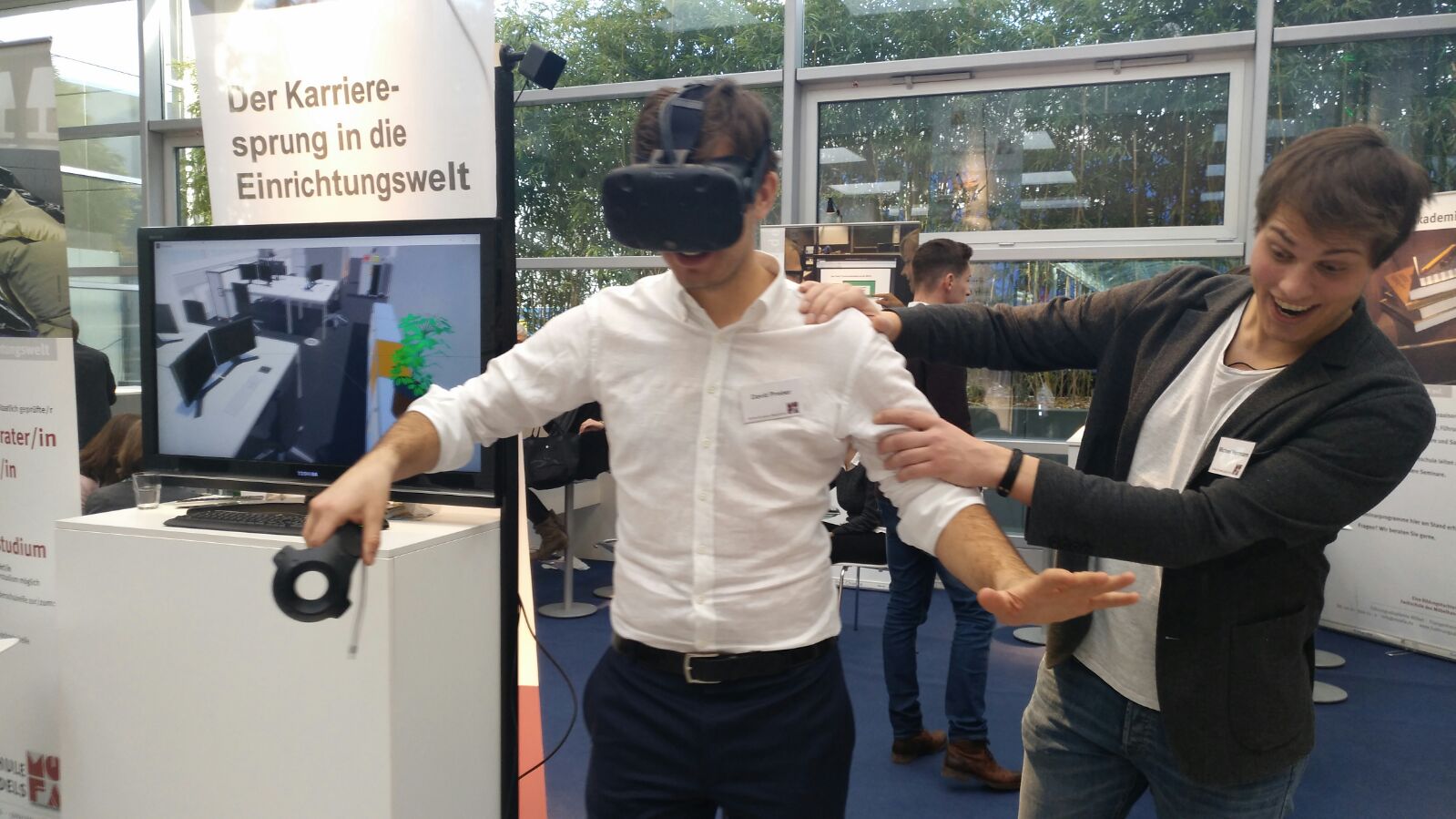 Want some more from imm? You can find plenty more pictures from the exhibition on our Facebook page. Plus, be sure to follow our social media pages or subscribe to the blog to stay up-to-date on the latest pCon news!