New interior products for every taste, trendsetter, decision maker and industry insider – they all come together at imm cologne! Every year, this trade fair stands as the industry highlight for international interior business.

Together with Koelnmesse, the Ministry of Economic Affairs, Energy and Industry of the State of North Rhine-Westphalia and the RFID GmbH, the initiative "let's be smart" presents a modern, design-oriented Smart Home. The special exhibition vividly depicts how those living in a "smart" home can live safer and more comfortably through a variety of technical refinements. And since the use of innovative, time-saving and comfort-creating technology is important for smart building owners far before the actual move in, we've also got a spot at the special exhibit in Hall 7.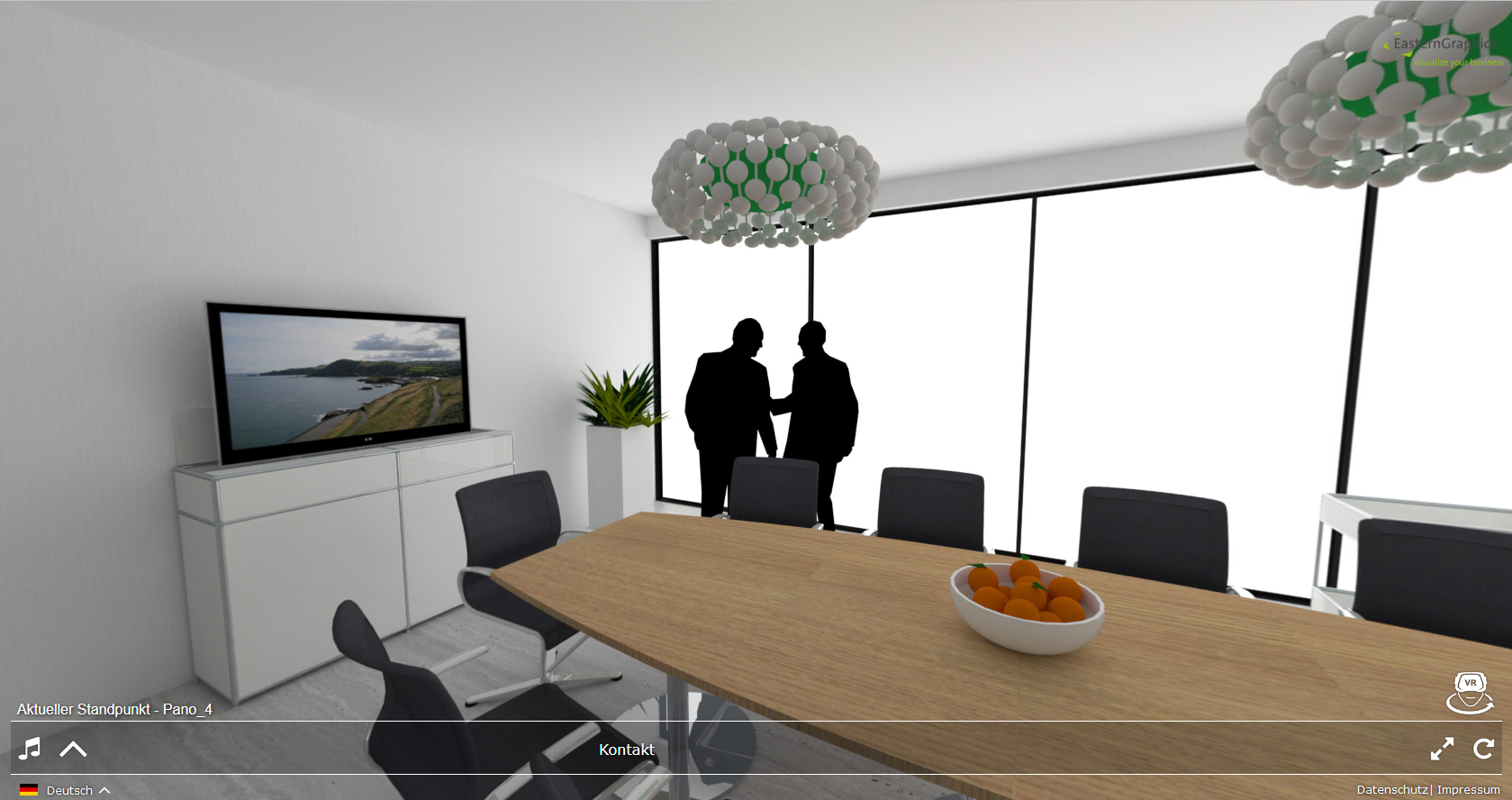 If you have a virtual reality headset for your smartphone, you can take a virtual tour through a  Bosse plan and experience the magic of virtual reality for yourself! Start your phone, click on the image and click in the lower right to start VR-mode. Have fun!
Visit us and experience the fascination of virtual reality for yourself. Explore virtual worlds or see how you can visualize and present client ideas with pCon.planner or the pCon.box.
imm cologne,
Jan. 16-22, 2017
Smart Home, Hall 7
We can't wait to see you there!
P.S: Since we not only support innovation, but young talent too, we're also supporting students from MöFa with modern VR technology for their presentation of project designs at the BVDM booth on the boulevard.