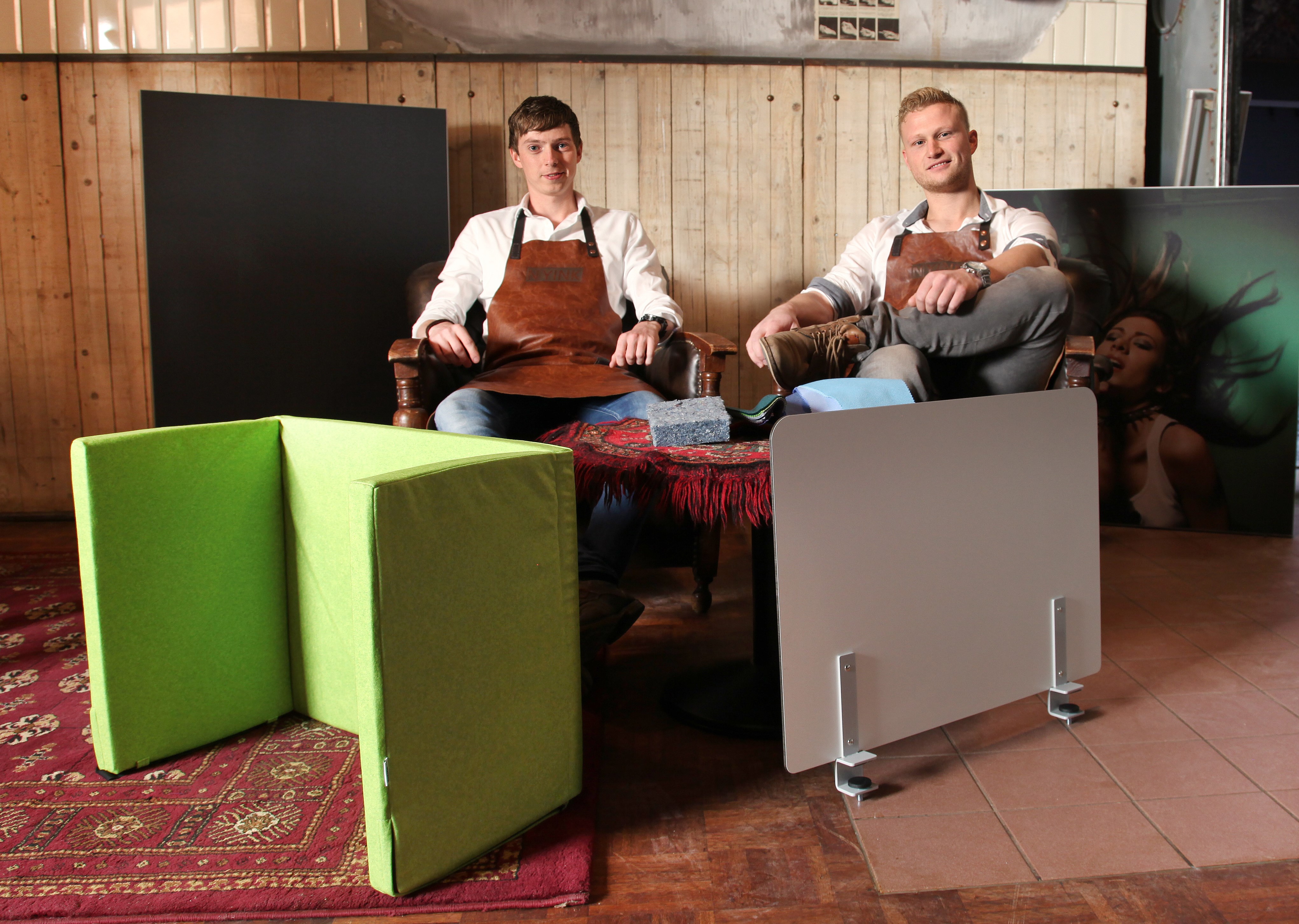 Living is experiencing. We experience things by seeing, feeling and hearing. How we experience our environment consequently has a major impact on our life. With a wide range of innovative products, Nyink makes a positive contribution to the way in which we experience our environment.
Sense of Silence
According to Nyink, creating calm and quiet is an important way in which to exercise a positive influence on how a workplace, study area or a home is experienced. Over the past 5 years, Nyink has evolved into an innovative producer of workplace partitions and acoustic solutions. In 2011, the company began producing anti-cheating panels for the education sector and quickly grew to become a supplier of workplace partitions and sustainable acoustic solutions that today are widely used in multiple European countries. Nyink's spearheads are innovation, flexibility, quality and affordability.
Workmanship 2.0
With a young team of professionals, Nyink supplies quality products that entirely match the needs of its customers. In Nyink's production facility in Groenlo, the Netherlands, custom work is the standard rather than the exception.
The professional way of working is the key to the major success Nyink has achieved in a short time. Personal contact, knowledge, affordability and workmanship are key characteristics in this respect. In 2016, Nyink introduced its new slogan: 'Sense of Silence'. With this slogan, Nyink, in contemporary ways, aims to provide people with a quiet environment in which they can enjoy living, learning and working.
If you would like to make use of Nyink's acoustic products and workplace partitions in pCon, the OFML data for Nyink's products is now available via pCon.update! Register to make use of this configurable data in your own pCon.planner designs and to have access to all of the product information you need.
If you do not yet have access to pCon.update, register here.