Whether it's to drop a few pounds or a promise to yourself to see more of the world, the New Year is always filled with exciting new experiences and resolutions. It's always fun to see what the next year will bring with it: new styles, new challenges and, yes, new interior design trends! That's right, with the New Year here, we can expect an extension of some of last year's hottest trends and some exciting new ones. Join in on the fun as we take a look at what the world of interiors has in store for us in 2017!
Hello Flexibility
Let's face it. How we live just isn't what it used to be. Today's generation has a very different definition of what they call home. Not only are living spaces getting smaller and smaller, but dwellers are becoming more nomadic as well.  That means living styles need to be versatile and flexible. They should adapt to a variety of different spaces and should serve more than one purpose.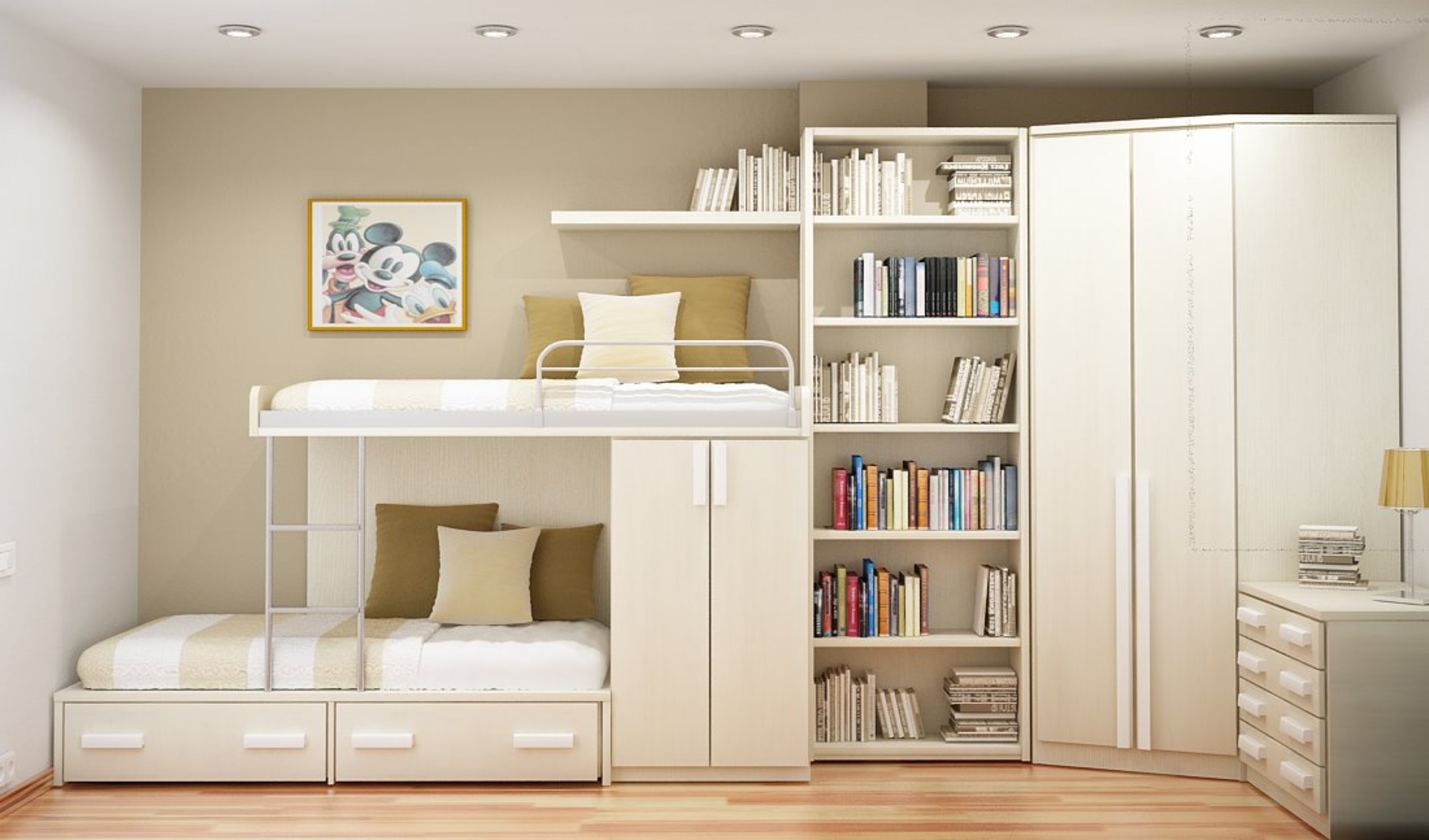 Modular funiture allows you to adapt the furniture to the room, instead of the other way around! Image source: thekidsm.com
So, what's the answer to this new way of life? Modular furniture! Consisting of parts and units that fit together in a variety of ways, modular furniture is easily adaptable and can be adjusted to a range of spaces. Not only is this practical, but it can save a lot of space too. Modular furniture has already made its way into the furniture market, but this year it's set to take off. Do you fall into this nomadic category? Then this trend is right up your alley!
What's better, there are already plenty of manufacturers in the pCon.catalog that have modular furniture data available, like USM and Arper, for example. That means if you want to pack some new trends into your own plans, you're just a few clicks away.
Style Flashback
They say history repeats itself. Well, the same rings true for interior design. Vintage design and retro furniture is making a comeback in a big way! Those geometric shapes and rounded edges are finding their way back into furniture designs, and thanks to today's technology, they're much less expensive to manufacture. The trick for this new trend is combing older styles with a new, modern twist.
Mixing modern accessories with larger vintage pieces, like a wooden cabinet with elegant curves and brass handles, for example, can really bring life to a room. Older, bulkier furniture with a splash of color on the walls is also a great option.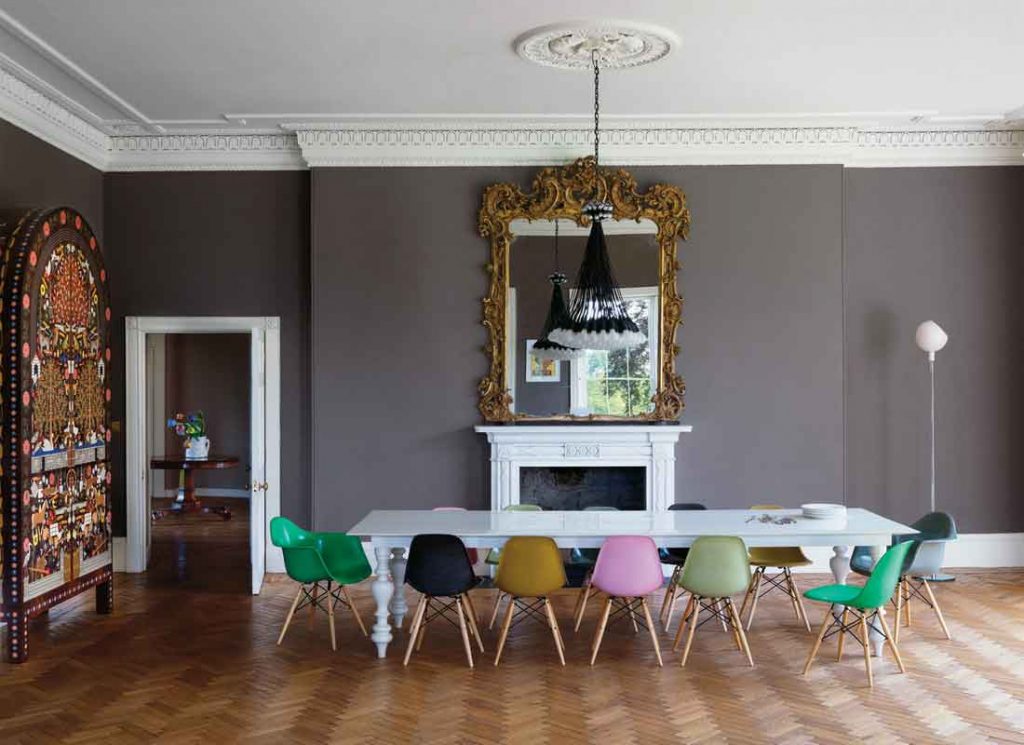 Combining vintage pieces with more modern furniture brings that extra something into your room! Image source: modern-homedesign.com
Nature Indoors
If there's one trend that can never go out of style, it's nature! And in 2017, nature is set to be front and center. That doesn't just mean an abundance of indoor plants and ponds, but natural materials and colors too.   One of the most anticipated materials is cork. An entire cork wall in the living room, for example, would be quite the eye-catcher. Other natural materials expected include beautiful marble pieces, darker woods and wool. Metallic, a trend popular in 2016, is also here to stay.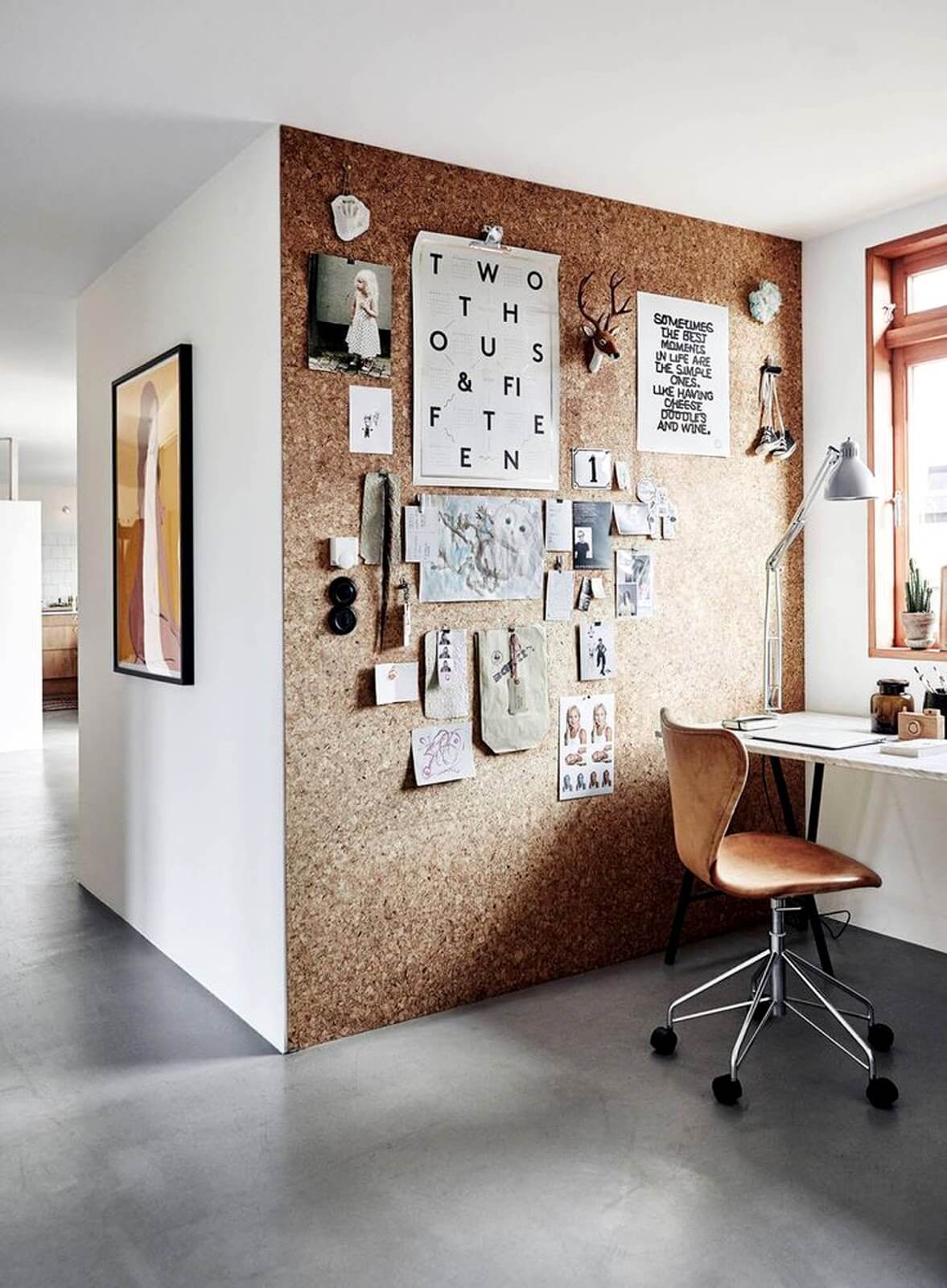 A full cork wall brings both a natural and creative feel to the space. Image source: domain.com.au
Rounding this trend out are natural colors. Earthy tones, like terracotta, rust or burgundy bring both warmth and a sense of calmness to a space. Combine these tones with some retro pieces, and your space will really make a statement!
We don't know about you, but we're excited to see how the trends develop over the year. With calm tones, nature infused into design, practical pieces and a blast from the past, we have a feeling it's going to be quite a stylish year!
What other trends are you expecting to see in 2017? Comment below. Plus, be sure to subscribe to the pCon blog to stay up to date with all the latest planning and pCon news!