Close your eyes and image you're Charles Darwin – okay, okay we know that's a bit of a stretch, but bear with us. You've traveled all around the world: observing, learning and collecting. At some point you have to sit down and examine what you've found. With specimens laid out across your study, you're constantly getting up and sitting down, walking from one specimen to the other.
Exhausting, huh? Charles Darwin – being the problem solver that he was – decided to nip the problem in the bud. To help move more quickly without needing to get up and down, Darwin fastened wheels to one of his armchairs, essentially creating the first "office chair" of its kind. We may think of Darwin as the father of evolution, but look back at how your office chair has evolved over time, and you'll find Darwin at the front of the line.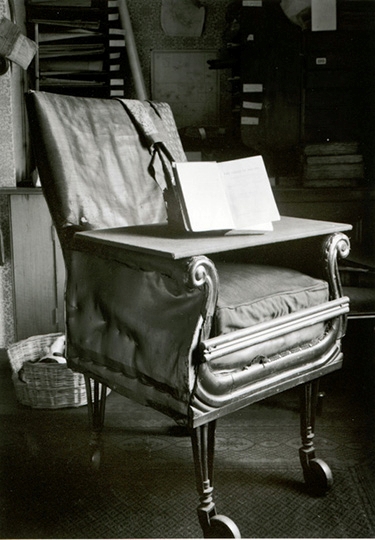 Charles Darwin's Office Chair. Image Source: mcaleers.com
So, how exactly has our office chair evolved over time? We don't often think much about it, but the ergonomics, mechanisms and styles have continued to change throughout time. And it's safe to say that we've come a long way from Darwin's make-shift, portable lounge chair!
Boosting Productivity. In addition to castors for portability, office chairs got a make-over in the mid-1800s to better suit the growing modern business environment and the increased need for administrative workers thanks to the expansion of the railway system. Thomas Warren's Centripetal Spring Chair – designed in 1849 – was one of the first office chairs of its kind. It could tilt in all directions, sat on castors and was equipped with arm and backrests. It was really designed to keep people sitting all day without tiring. If you ask me, it looks pretty fitting for a nap!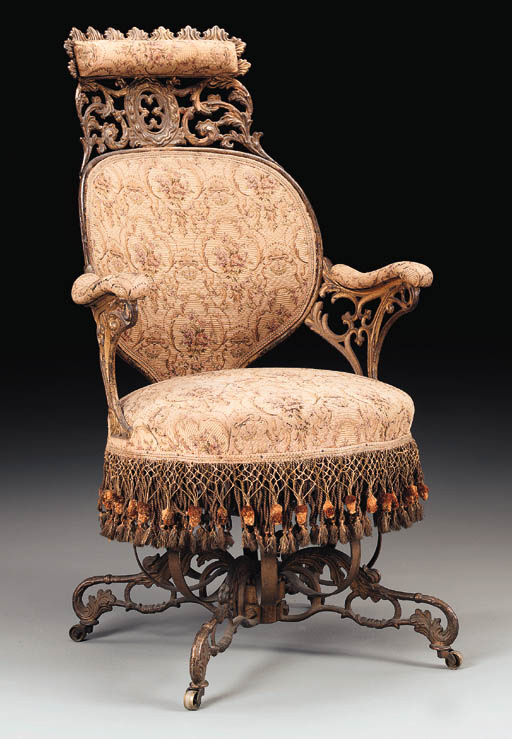 Centripetal Spring Chair designed by Thomas Warren. Image source: AmeriPics
European Expansion. In 1912, Albert Stoll – better known today as Sedus – made improvements to the American office chair, releasing the first-swivel chair in Europe called the "Federdreh". A few years later and they also added castors. Here's when it started to look more like the office chairs we've come to know and love.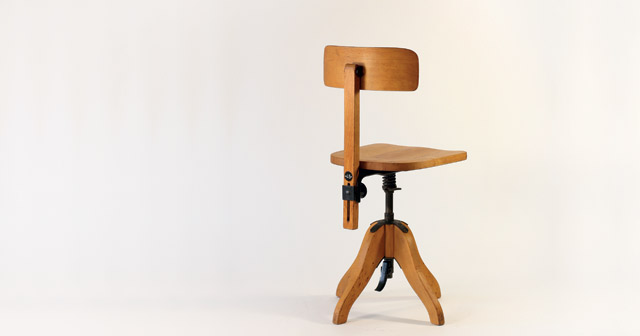 The Federdreh by Albert Stoll. Image source: Sedus
Comfort is Key. The 70s brought forth an interest in the health and comfort of workers, and ergonomic application made its first big debut in the office furniture world. The Ergon Chair from Herman Miller worked towards supporting the body, and incorporated molded foam into the chair for a more comfortable sit. Over the next few decades, ergonomic interest remained, with aspects like lumbar support and back and seat adjustments becoming more prevalent.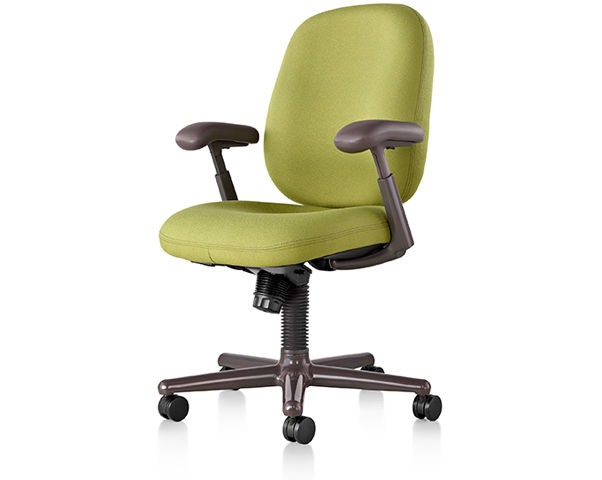 The Ergon Chair by Herman Miller. Image Source: archiexpo
Clearly the office chair has evolved significantly over time. The next time you sit in your ergonomically-adjusted, comfortable and mobile chair, you can take a trip down memory lane and think of all of the great minds that helped make it what it is today!