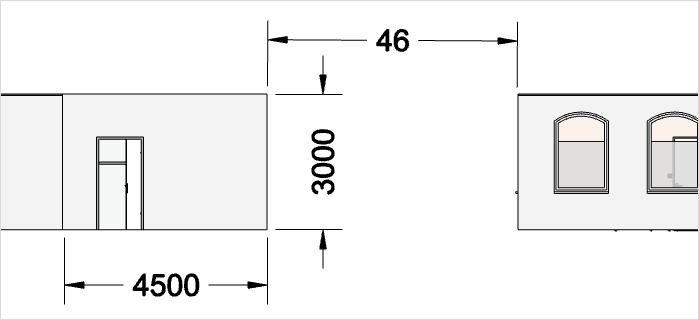 We spoke previously about the importance of dimensioning within your plans. Whether ensuring appropriate distances between objects, adhering to specific guidelines or presenting floorplans to potential buyers, dimensioning is a critical aspect in the planning process. And because of that, we're constantly looking to improve dimensioning features within our software. With pCon.planner 7.4, you can expect just that!
Not only does the new planner version provide plenty of improvements for layouts, rendering and presentation features, it also has everything you need to ensure that your plan is fully dimensioned, regardless of construction type.
With the newest version of pCon.planner, you can enjoy the following additions to the dimensioning tools:
Circular dimensioning: New features allow for radii, diameter and arc dimensioning, rounding out the tools you need for a completely measured plan!
Importing dimension styles: Allows you to import dimension styles from previous plans.
More flexibility: An improved drawing process allows for simple and quick insertion and editing of callouts. You can also change the color of your dimensions and remove connections for more freedom with placement.
You can find more detailed information on dimensioning and other new features in the pCon.planner Help Center. Don't yet have the newest version? Download pCon.planner 7.4 today!



*The download button is for the free standard version of pCon.planner. If you are a pCon.planner PRO or ME user, we ask that you wait to download the newest version until you receive the dialog prompt from pCon.planner informing you of an auto update.