We spend the majority of our work day sitting. Can you imagine the impact those 6 to 8 hours have on your body? Office furniture manufacturers are well aware of the risks and are constantly working to improve and implement ergonomic and creative solutions that can proactively combat this issue. This includes furniture manufacturer Herman Miller. The firm's sit-stand Ratio Series, for example, which works to encourage workplace activity and combat long-periods of sitting, is one of many examples of creative and effective ergonomic design.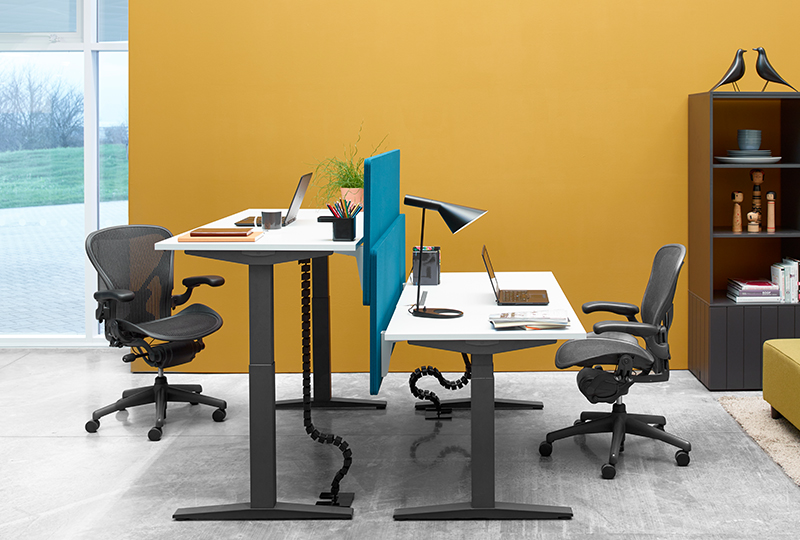 Image courtesy of: Herman Miller

For more than 100 years, the American-founded firm has funneled their curiosity and innovative spirits into world-class furniture. From clean lines and light-weight designs to the creation of new and inventive modern styles, the name Herman Miller speaks to quality.  Having worked with OFML data for their products in Benelux since 2010, the market leader is now expanding the availability of their OFML data all across Europe.
You can find Herman Miller data in pCon.update, where you can use the data in combination with pCon.planner to integrate products into your designs, as well as gain access to important product information for quotation and offer creations.
Don't yet have access to the pCon.update portal? Register here.