ORGATEC has come and gone, and while the halls of the Koelnmesse have already been filled with new and exciting events, the happenings from the international trade fair for office and facility still remain – and that's for good reason!
As always, there was plenty to discover. And that doesn't just refer to the many opportunities to try out brand new products from renowned manufacturers. Hardly any other exhibition presents holistic solutions completely focused on office and living environments. It doesn't take long to notice that all of the countless chairs are simply pieces of a bigger puzzle. Some were stunningly beautiful, some extremely smart, and others stunningly smart. Either way, it's clear that an office is more than just a chair or a desk – design, flooring, lighting and acoustics as well as communication and media technology all play a part in creating creative and efficient office spaces.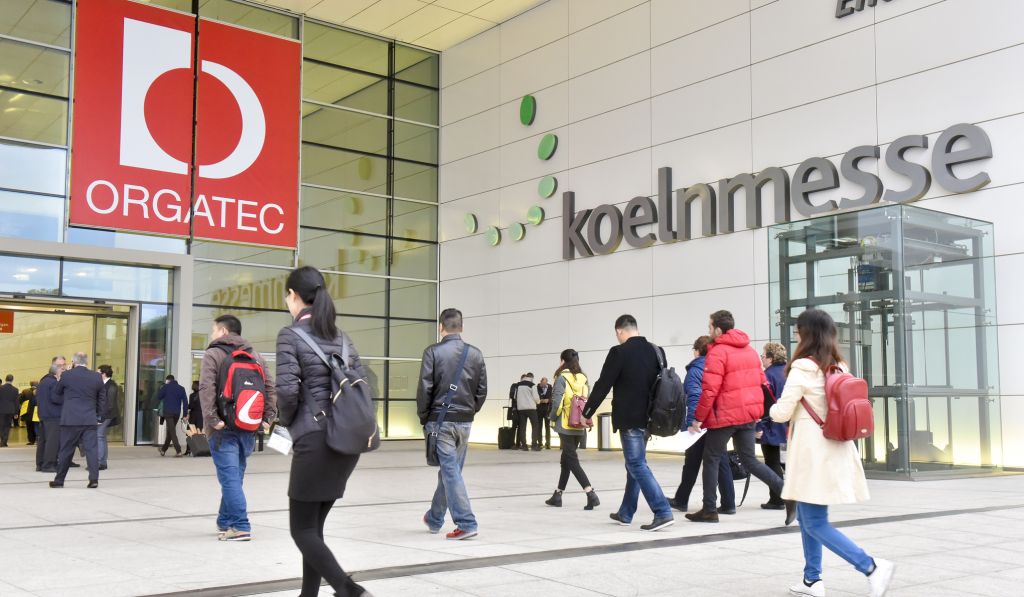 Image source: Koelnmesse. More pictures from the trade fair here.
As a software supplier within the industry, we were also in attendance and excited to present our products to customers and future customers alike. For those that didn't get the chance to stop by, here are a few of the highlights from this year's booth:
The pCon.box

For the first ever pCon app, we caught the attention of those who spend their day working at the point of sale. With OFML data directly available on the smartphone or tablet, the sales team has the perfect tool in hand to interactively and enthusiastically present product solutions. Something you're interested in? Read more about the Use Cases of pCon.box here!
Acoustics

Acoustics has become a theme that has gained more and more popularity over the years and which office and facility designers have had to find solutions for. When acoustics fail, work and team projects also suffer. With Dr. Nocke (Schall & Raum), we had a professional in the field directly at our booth. What exactly did he present, you ask? Stay tuned, there's more acoustics info coming to the blog soon!
VR Headsets

With a new approach to presentation, virtual reality headsets took booth visitors and swept them off to a completely different world. Thanks to the headsets, it was hardly possible to stay inactive when visiting the pCon booth! With virtual reality, the possibilities are seemingly unlimited. Those looking for inspiration for product presentations and furnishing ideas will have more to read here on the blog soon.
We're extremely excited with the positive feedback from the trade fair and are thankful for the numerous visits and interesting conversations! For those who would like learn more, we're happy to help. Simply send an email to marketing@easterngraphics.com. Or, stay tuned to the pCon blog – we've got more for each individual topic coming soon!