Communication is key. It's been said time and time again, and never fails to ring true. So, why not do everything in your power to establish the most efficient and effective line of communication for your sales?
Just think of the pCon.box as your new best friend when it comes to both internal and external sales communication. After all, there's nothing better than a channel that allows you to share product options in a fun yet effective way. And that's exactly what our new sales app is offering. In our previous blog, we spoke about the information potential of the pCon.box – demonstrating the power OFML data has when combined with smart technology. But this information is only so useful if you don't have the power to share it! And this is where the box really shines as a consultancy and communication machine.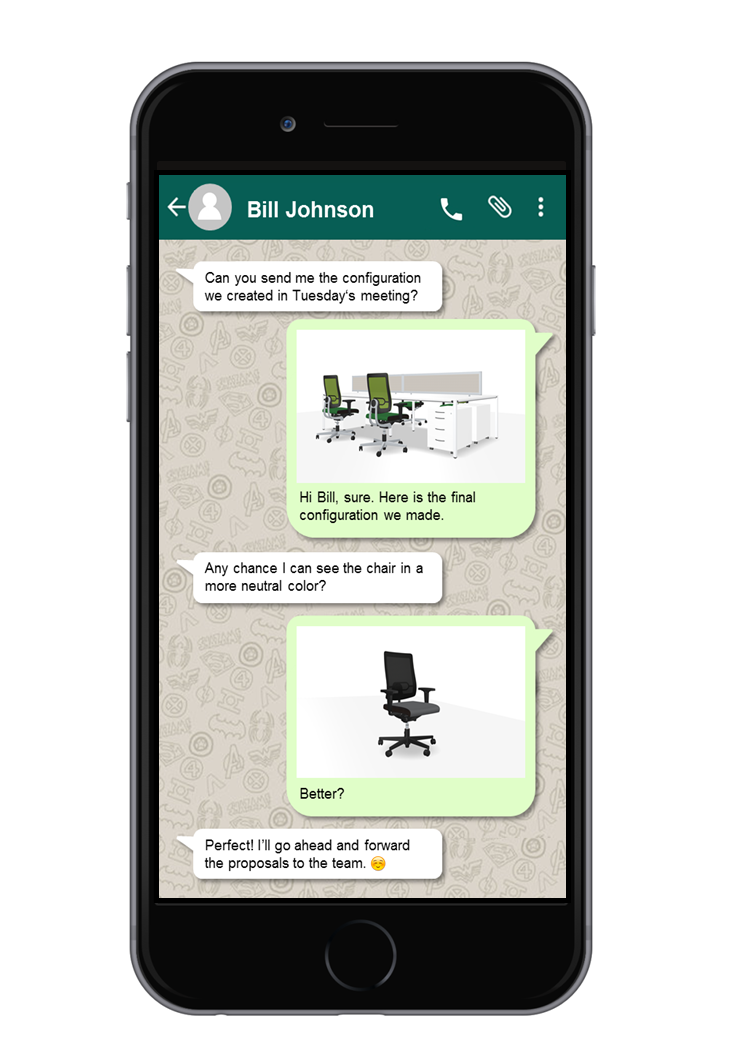 Not only can you use the app to share product information that you've already worked through with your customer, but you can also use it as a communication channel when determining product changes and additional product possibilities. This is all thanks to the native sharing function of the pCon.box. Want to show your customer a configuration you've come up with in the app? Snap a picture and send it directly to their e-mail inbox. Better yet, send a DWG file so they can open it in the pCon.planner and see what it looks like within their digital room plan. Looking for a quick response about a particular change? Send a screenshot of the product(s) through a messenger service, like WhatsApp. Want to send them the complete package? Include the automatically-generated price list as well!
Such an efficient communication channel between you and your customers isn't to be taken lightly. In any case, communication like this can help establish and maintain trustworthy and meaningful relationships with your customers – always keeping them in the loop and up to date on current projects and requests. And who doesn't like the sound of that?
Ready to experience the communication power of the pCon.box for yourself? Download the box today or try our web version.