Whether it means carrying stacks of catalogs or sending quote after quote after quote, the more products and configuration possibilities you have, the more difficult it can be to keep up with the needs and demands of your customers. Wouldn't it be nice to compress all of this product information into one easy-to-handle solution? Yeah, we thought so too!
Our solution? An interactive sales app, carrying all the right tools for an effective and efficient sales experience. And what's at the forefront of these tools? Information, of course.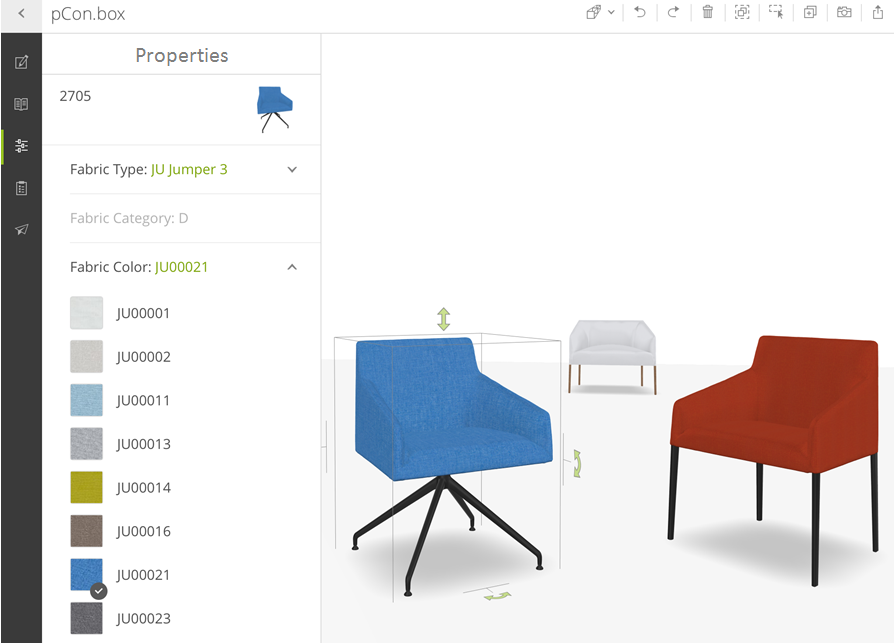 Creating and maintaining an effective sales process is all about the product information you've prepared and how it's presented. And the best case scenario is to have as much effective information with you at the point of sale as possible. This is exactly what the pCon.box offers your sales process. Using your OFML data, all of your product information is available in an instant… that means information for the article itself, all its configuration possibilities and the respective prices for every single configuration. For the customer, this is ideal: They're presented with all the technical details, materials, and additional and current product information they need at all times. Not only does this provide an abundance of choices, but it also allows for the overall creation of product scenarios and solutions.
Let's take a look at some of the key information points the box has to offer…
Quick and easy access to manufacturer catalogs, right on your smartphone or tablet
High-quality, real-time product configuration and customization thanks to OFML data
Automatic generation of price lists based on utilized products and configuration
Think the pCon.box is exactly what your sales process is missing? Try it out on the web or download our interactive sales app today!