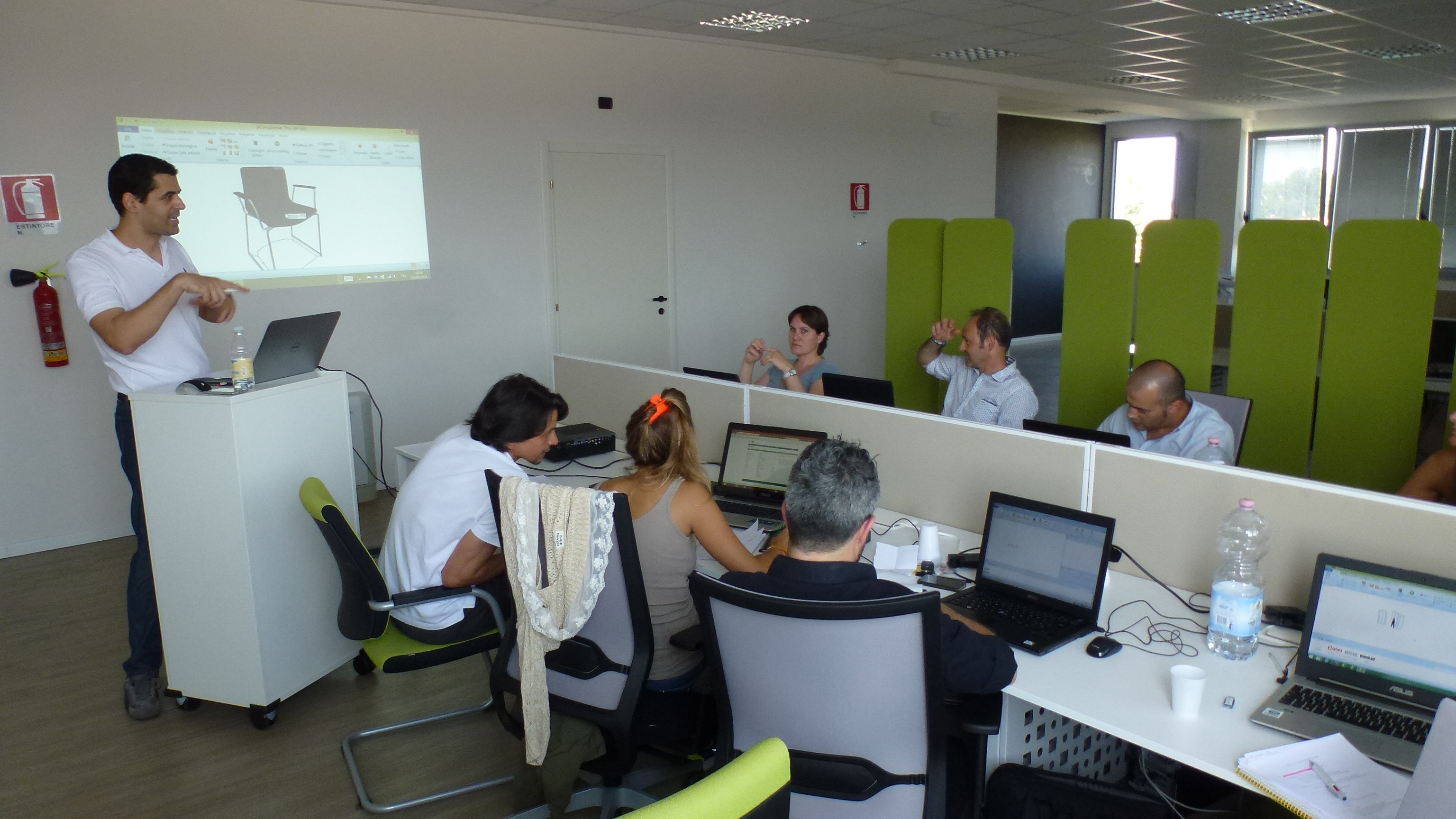 Miguel Oliveira, Managing Director of EasternGraphics Southern Europe, holds a pCon.planner training session in Italy.
There's a lot more to pCon.planner than simply drawing walls and placing furniture. Now, don't get me wrong, these are necessary and important aspects, but they're just the start. How can you best navigate the program for an efficient and effective planning experience? How can you scale floor plans or CAD models properly? How can you play with the light to create the ideal atmosphere for your setting?
Much of this comes with practical experience…getting to know the program and using it often. But if you're really looking to blow people away with your renderings and presentation, a little training may be just what you need.
That's exactly what we're here to provide you with. Whether you're looking for one-on-one, individual training to meet the exact needs of your company, or you're simply looking to brush up on your skills in a group environment, we can help. We offer both individual and group training sessions for pCon.planner, on-site or on the web. Plus, we provide training and future support for educational institutions.
So what can you expect? Most importantly, a customized experience. Every company has its own needs and requirements, and through tailor-made training sessions, these needs can be met. From the basics, like using the room elements and drawing floor plans, to working with 3D CAD models and learning how to better navigate the program, our training sessions will help you and your company become more comfortable with the program and much happier with what you create. But we don't stop there; presentation of your designs is also a crucial element. Through training, you'll learn the best ways to share and display your plans for your customers.
Think training is exactly what your company needs to take your visualizations to the next level? Then it's time to take action! Click here to learn more about what training can do for you and to contact us today.
For training on our other pCon products, head on over to the EasternGraphics website. There you'll find the respective training information for each product.