Any real estate professional knows just how important floor plans are when it comes to finding and winning over prospective buyers. The last thing you want for a showing is to see the disappointment in your customers' eyes when they realize the space is completely different than they imaged. Instead, you want to give them a clear visual of what they should be expecting.
With that said, the ability to create easy-to-read, clean floor plans not only makes life easier for potential tenants, but it also makes your business look much more professional. And who doesn't love that?? With pCon.planner, you get to decide how detailed your floor plans will be. Looking to draw a basic layout with overall dimensions? No problem. Wanting to wow your customers with a fully-furnished, realistic visualization? Even better!
Keep it simple

pCon.planner is perfect for creating simple 2D plans that you can easily add to your listings, giving your customers an overall view of the layout. It's fast and easy, and we're most certainly sure viewers will appreciate it! Draw the basic floor plan with help from the room elements tools, and efficiently insert elements like doors and windows to your design. Under the Edit tab, you can then add room dimensions as necessary. Use the Text option to label each room.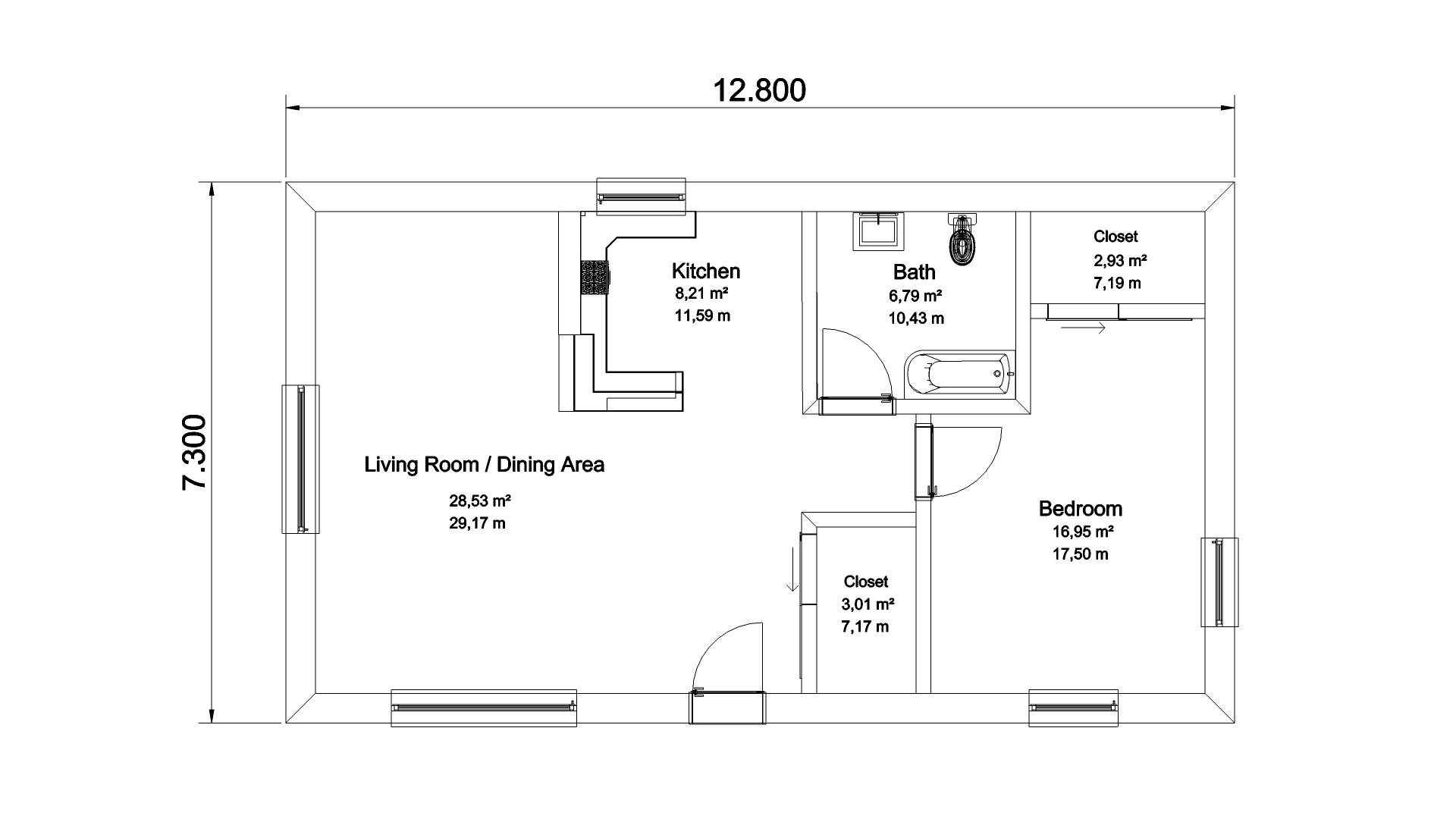 Kick it up a notch

Want to make things a bit more interesting? Add some additional dimensioning for a more precise look at the space. Better yet, add some furniture and materials! This can help your potential buyers visualize how the space could look and get the creative juices flowing. With help from the pCon.catalog and the 3D Warehouse, you can choose basic CAD models to fill your plan — 2D models, if you'd like to keep a basic 2D floor plan, or 3D models if you really want to bring the plan alive. Under the view tab, you can then choose the rendering style for the completed plan.
A style like Wireframe will keep it clean and simple…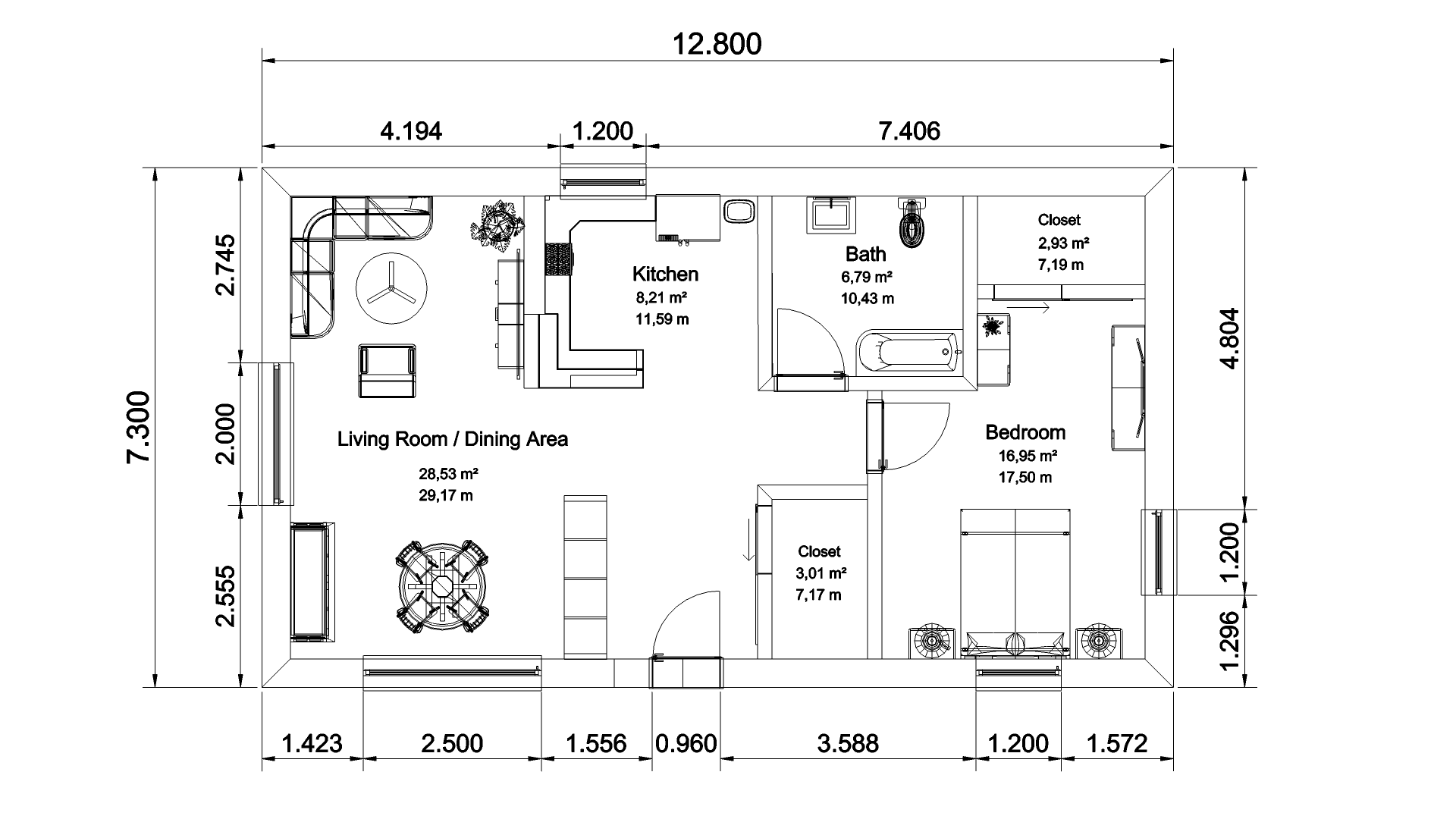 …while something like Textured or Realistic style will bring your plan to life!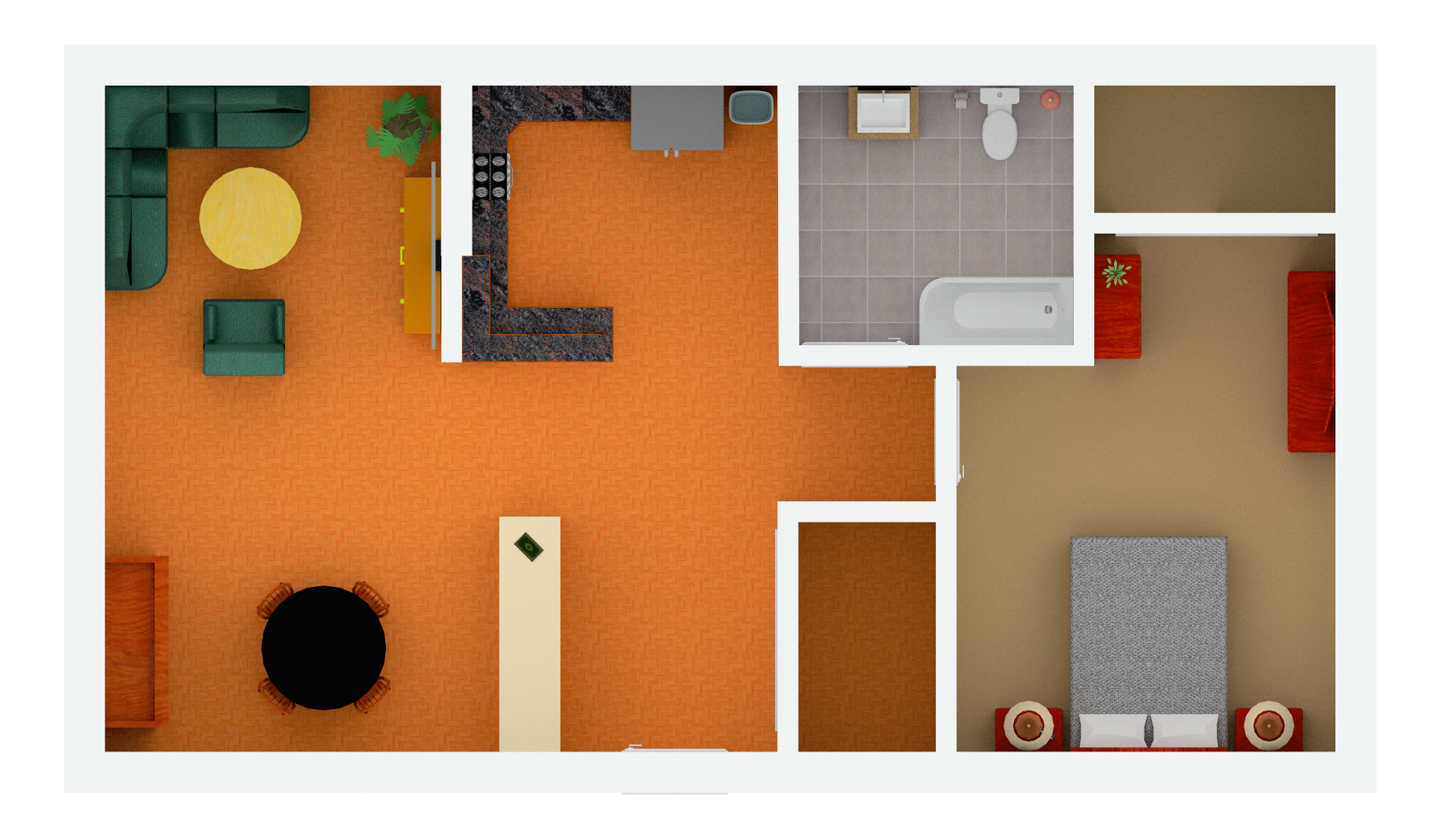 Ready to take your listings to the next level? Download pCon.planner today to benefit from professional and clean floor plans!