Summer is here and the sunshine await you! So, what are you waiting for? It's time to head out the door and take a step into the fresh air. And what could be better than your own private balcony! If yours is looking a little drab and your hoping for some design ideas for your little oasis, then we've got you covered. We took it upon ourselves to search the web for a little inspiration and we've put together a few ideas for you — from an urban garden paradise to a relaxing lounge area, there's something for everyone.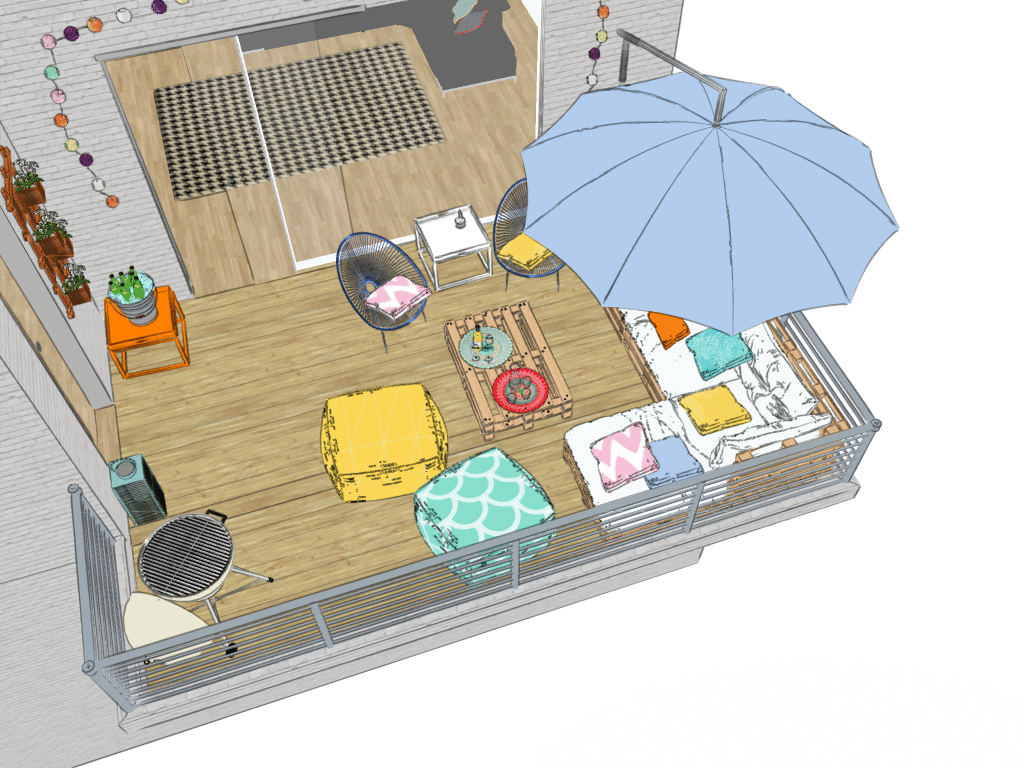 1. Green Thumb
Urban gardening is all the rage — in the truest sense of the word. If you'd like to do a little tomato picking on the balcony or you just enjoy to be surrouneded by lush greenery, then have a look at some of the designs below: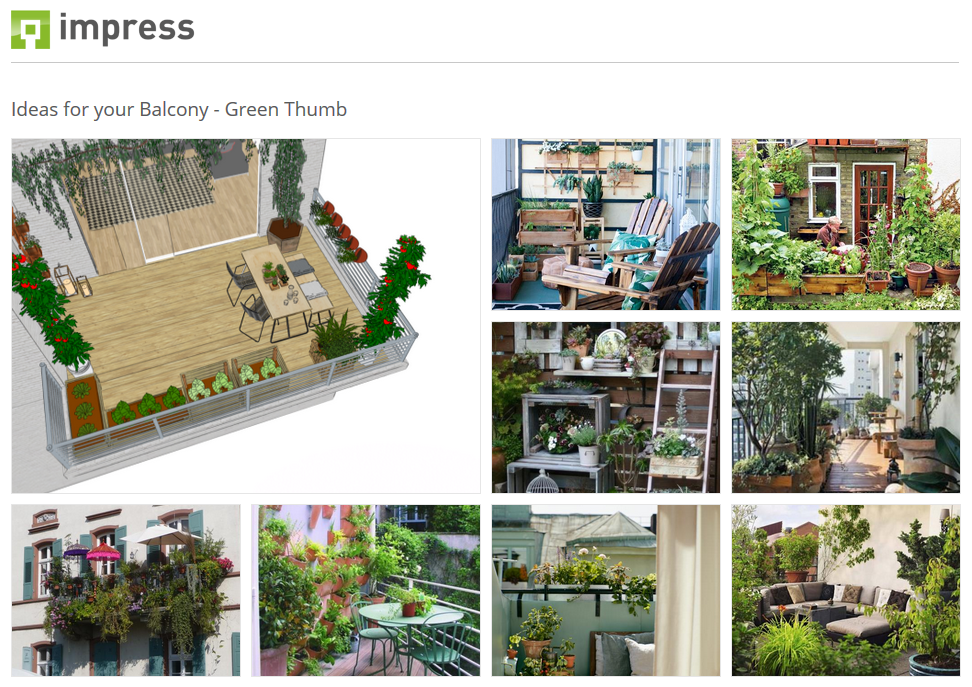 2. Vibrant Villa
Bright colors equal good mood! 🙂 The interaction of various colors in one place can go anywhere from eclectic to an Asian-inspired relaxing retreat. Take a look to see if this style is perfect for you: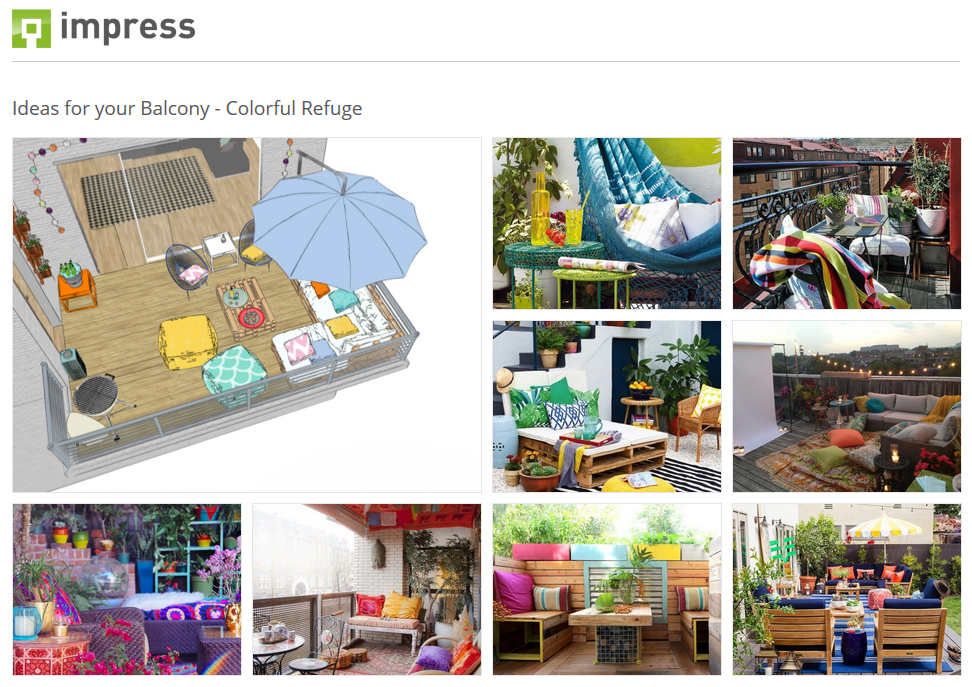 3. The Quiet Zone
Warm summer days have a tendency of turning into mild summer nights. A nice quiet zone for relaxing or the perfect place for friendly conversation, here you can have both: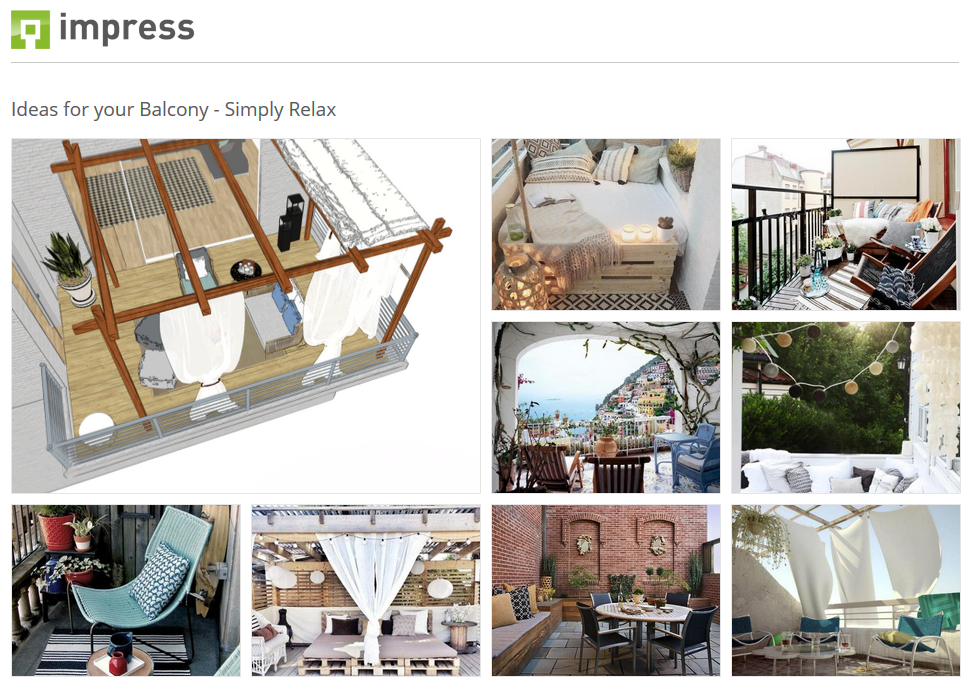 And to ensure that the task doesn't get to frustrating: don't forget to measure and plan where you want everything to go. In that case, pCon.planner is the perfect companion. With our roomplanner, you can plan both interior rooms and outside areas. For appropriate furniture and accessories, the pcon.catalog and 3D Warehouse are just a click away!