With pCon.planner, you configure and individualize products and solutions on a daily basis, and it's likely that you're using the same functions over and over again, right? Start – rectangle. Edit – extrude. Start – materials. Edit – assign material. Wouldn't it be practical if you could create your own toolbar with all of the functions and tools that you use the most?
Using the "Customize" button in the Application Menu, you can do exactly that. Clicking here will open a dialog in which you can create and manage your own toolbars. Once you've created a new toolbar, it will appear as an empty object above the viewport.
Under the Commands tab you can select your desired functions and tools. Simply choose a category and drag the chosen command onto your newly created toolbar.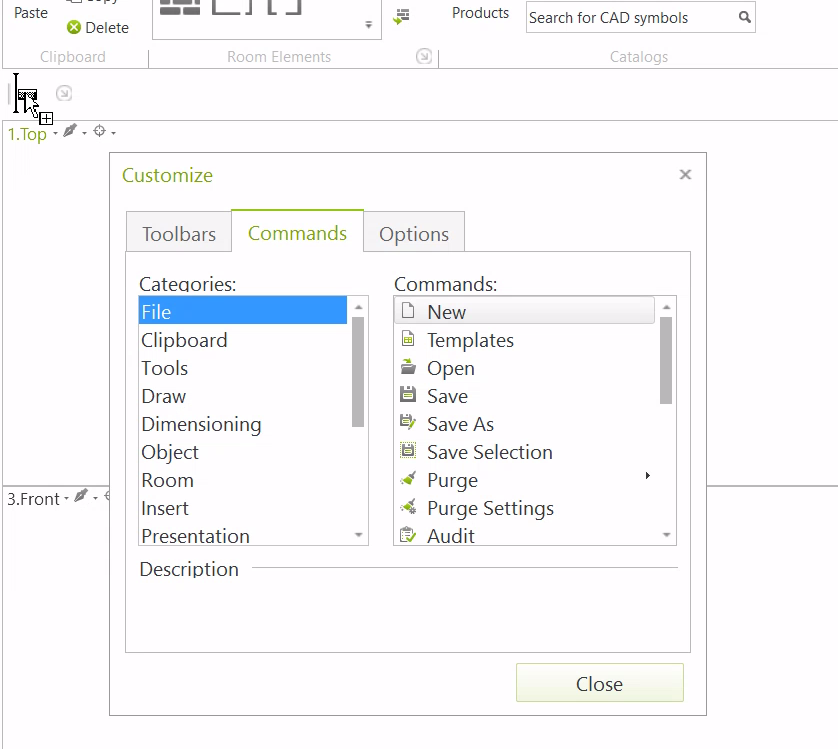 A second tip – you can create various toolbars that fit to particular planning purposes. Here are a few ideas:
Rendering



Construction



Furnish


For even more customization, you can also choose whether the created toolbars should be used as floating or docked elements. Floating means that the toolbar will appear in a separate window within pCon.planner. Move your mouse onto the toolbar and drag it. You can either drag it to one of the edges of a work area and fix it there, or it can be freely placed anywhere on the monitor.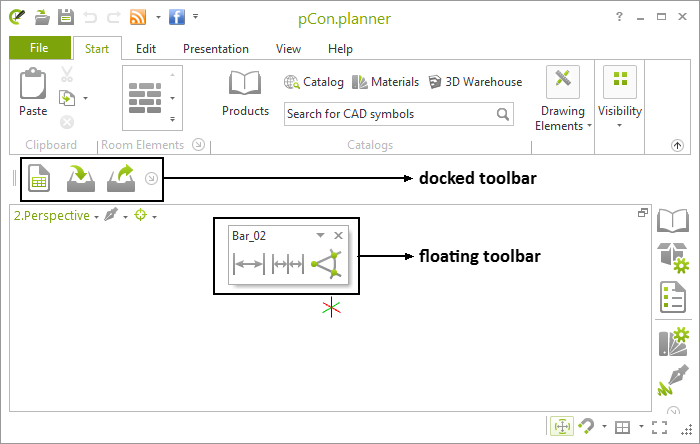 Don't just edit the subtleties of your plan, but give the planner itself your own personal touch. Which tools do you use the most in pCon.planner? Help out other users by sharing with us the combinations of functions that have lead you to the most efficient and desired results!