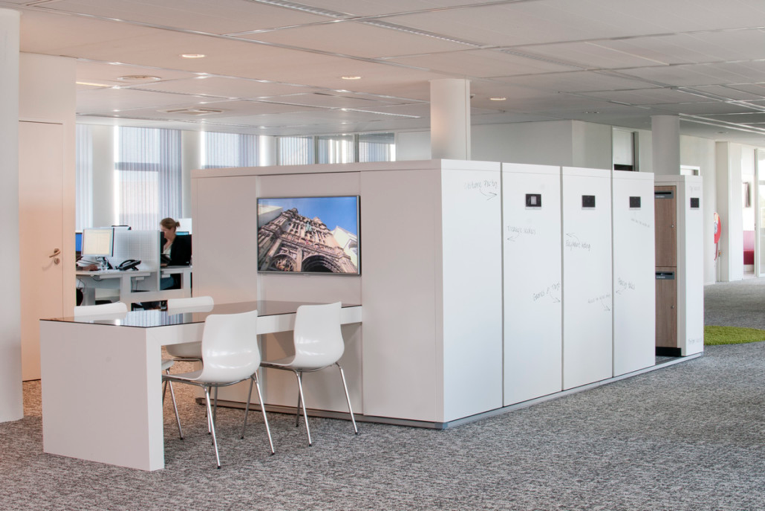 Image source: http://bruynzeel-storage.com
Storage is often overlooked, pushed to the background of many renovation and design projects. Truth be told, what we store actually deserves our utmost attention. After all, we wouldn't be storing it in the first place if it wasn't of some importance. From user manuals and personal items to the storage of fine art collections and archives, storage systems are essential in maintaining the integrity and condition of the items being stored away.
Bruynzeel Storage Systems is well aware of this. As Europe's leading designer of space-saving solutions, Bruynzeel designs and manufactures its storage system for office use as well as storage for archives, museums and libraries. The company's highly-customizable storage solutions cater to a variety of needs, from assisting "Clean Desk Policies" and giving office employees practical storage areas, to long-term archive storage where storage space may be limited and access to documents is still a necessity.
Since the needs and available space of customers vary from case to case, individualization and customization are an essential element of Bruynzeel services. The Office Unit Configurator, available in the pCon.catalog, is the perfect example. Here, you can customize every aspect of your future office hub and save it as a 3D CAD model for planning purposes. Everything from the operation, size and number of sections of the storage unit, to the finishing colors, materials and coatings are easily adaptable with the online configuration system.
Give it a try for yourself and visualize the perfect office storage unit for your needs!