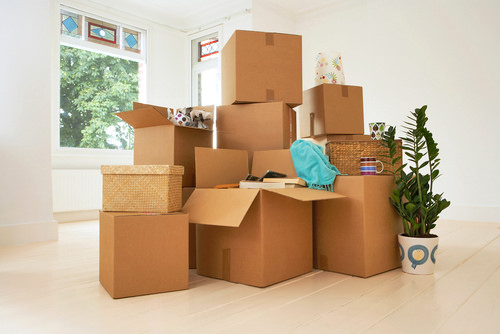 Image courtesy of: capstoneinsgroup.com
Most people count sheep when they're trying to sleep, or so the old adage goes. But not you, all you can think about are boxes. "Did I remember to label the dishes box as fragile?" "How am I going to get all of these boxes packed by Friday?" "Will all of the boxes even fit in the moving truck?"
We've all been there. I mean, very few people would say they actually enjoy the moving process. The truth is, no matter how prepared you are, it's never an easy feat. So, why make it any more difficult for yourself on the other end. Because, let's face it, after all the fuss and heavy lifting, nothing will grind your gears more than realizing that you're favorite lounge set isn't going to fit in the den after all.
Luckily, pCon.planner is here to help!
Does everything measure up?
When you've found your dream house, it doesn't take long to start imagining what you'll do with the place when it's finally yours – how you'll decorate, what colors you'll choose, where the furniture will go. And the worst thing you can do at this point is eyeball everything, because it'll always end up looking a little different than you imagined.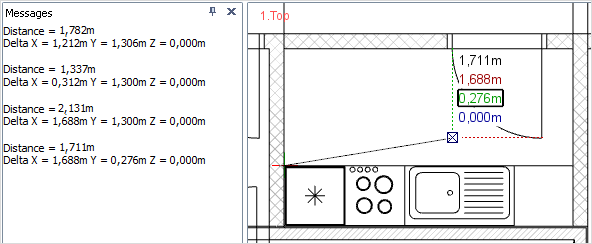 This is the perfect opportunity for pCon.planner. With the help of the room planner, you can create a floor plan to the exact dimensions of your future home. That includes all room elements, such as windows and doors. Not only can you place these elements, but you can determine which way they open as well. Maybe you imaged your grandmother's chest of drawers sitting by the open window, the perfect place for the light to show all the details of such an heirloom. Try it in the planner first. There you can check to see if the piece is even short enough to allow the windows to open at all. The tape measure tool is also the perfect companion for such a project. Here you can easily and flexibly measure the distance between any two objects within your plan.
The perfect arrangement
Once you're sure the dimensions are correct and your furniture will actually fit in the room, it's then time to decide where you'll put everything. There's nothing worse than pushing your 100 pound bed from one side of the room to the other, until you find the perfect place for it. Trust us, it's much easier to move within the planner!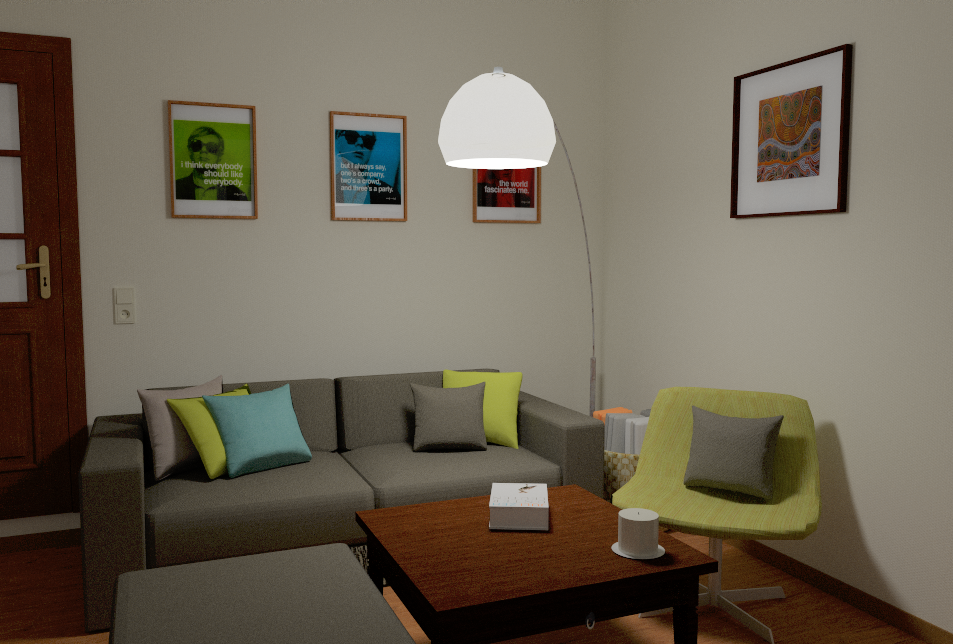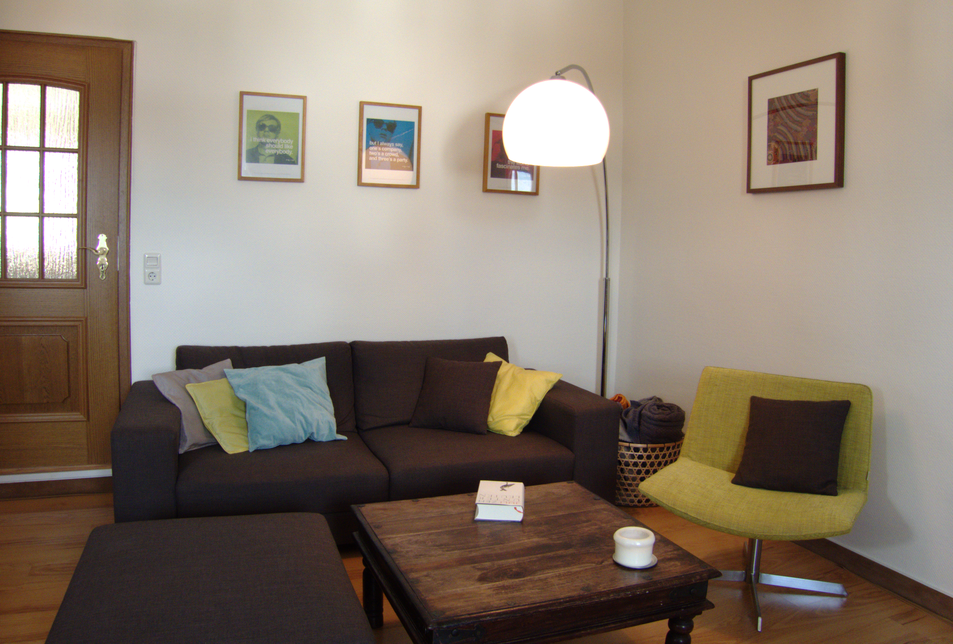 With the pCon.catalog and 3D warehouse, you can find millions of 3D CAD models to insert into your plan, and scale them to your needs. Once you've placed the item, use the object interactors to move and manipulate the model within your plan.  You can even group objects together if you're certain of a particular arrangement.
Arranging furniture has never been so easy!
The final touches
Once everything has found its place, there's just one final planning step left. We're talking about the final touches; paint color, carpet and flooring, decorations. And just like the first two steps, it's quick and easy using the planner. With the materials catalog, you'll find everything from paint color and wall paper to carpeting, tiles and fabrics. This way, you can find the perfect combination of color and style before you even step foot into your local home decor shop.
Before you know it, all the boxes will be unpacked, the stress will be gone, and you'll be lounging in your perfectly arranged living room. And the next time you think about changing things up and moving the furniture around, don't forget to try it in pCon.planner first. You'll be glad you did!
Have you used pCon.planner for planning and arranging your perfect space? Be sure to share your renderings with us, we'd love to see what you came up with!