The floorplan is drawn and the walls are in place, but you still need to adjust the thickness of the walls. You enter the new wall thickness that you'd like…and: the room's dimensions aren't the same as they were before. That can be really frustrating!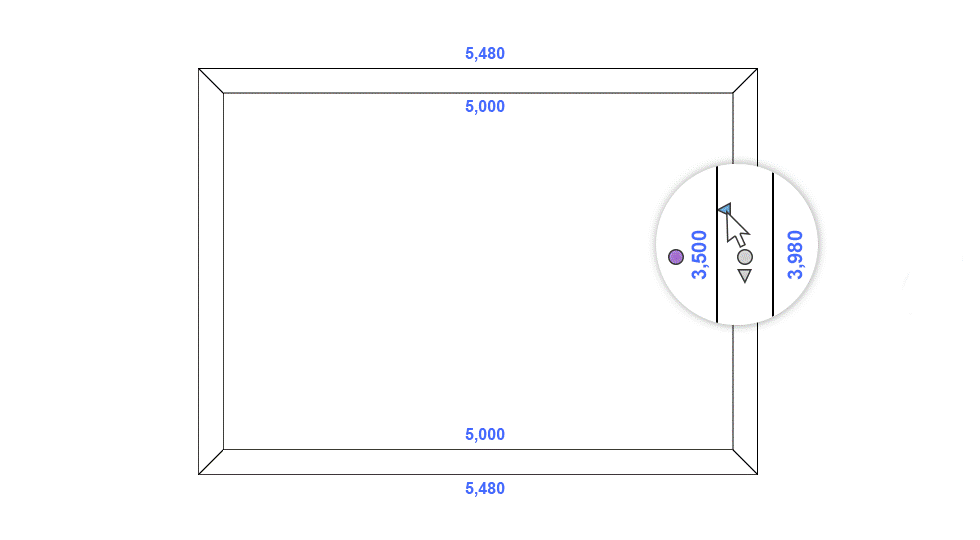 Not to worry, pCon.planner 7.3 has just the solution: a new wall interactor! The tiny triangle indicates where the "inner side" of the wall is and keeps it in place while you adjust the thickness. With just a click, you can also change the orientation of the small arrow to change the side of the wall that will remain stationary. Small click – big impact!
You want to try it for yourself? Then download our free interior design software.
Looking to stay up to date on all of the latest posts? Be sure to subscribe to the blog!