Our world is ever changing. From style and design to basic needs and technology, nothing is static. Even down to the very stool you're sitting on. Arper, the Italian-based furniture producer, knows just that, and is constantly working to create alongside this evolution.
Whether creating for workspaces and classrooms or relaxation and dining, Arper designs capture the simplicity and effortlessness that so many want in their furniture. With the motto "In pursuit of the essential", Arper continues to cater to the needs of its customers – industry professionals in particular. That means not only creating great designs, but a top-notch website as well.
With that, Arper has officially launched its new website, complete with a brand new online product configurator.  The configurator allows users to configure Arper products in real time, opening customers up to its wide range of products and millions of design combinations.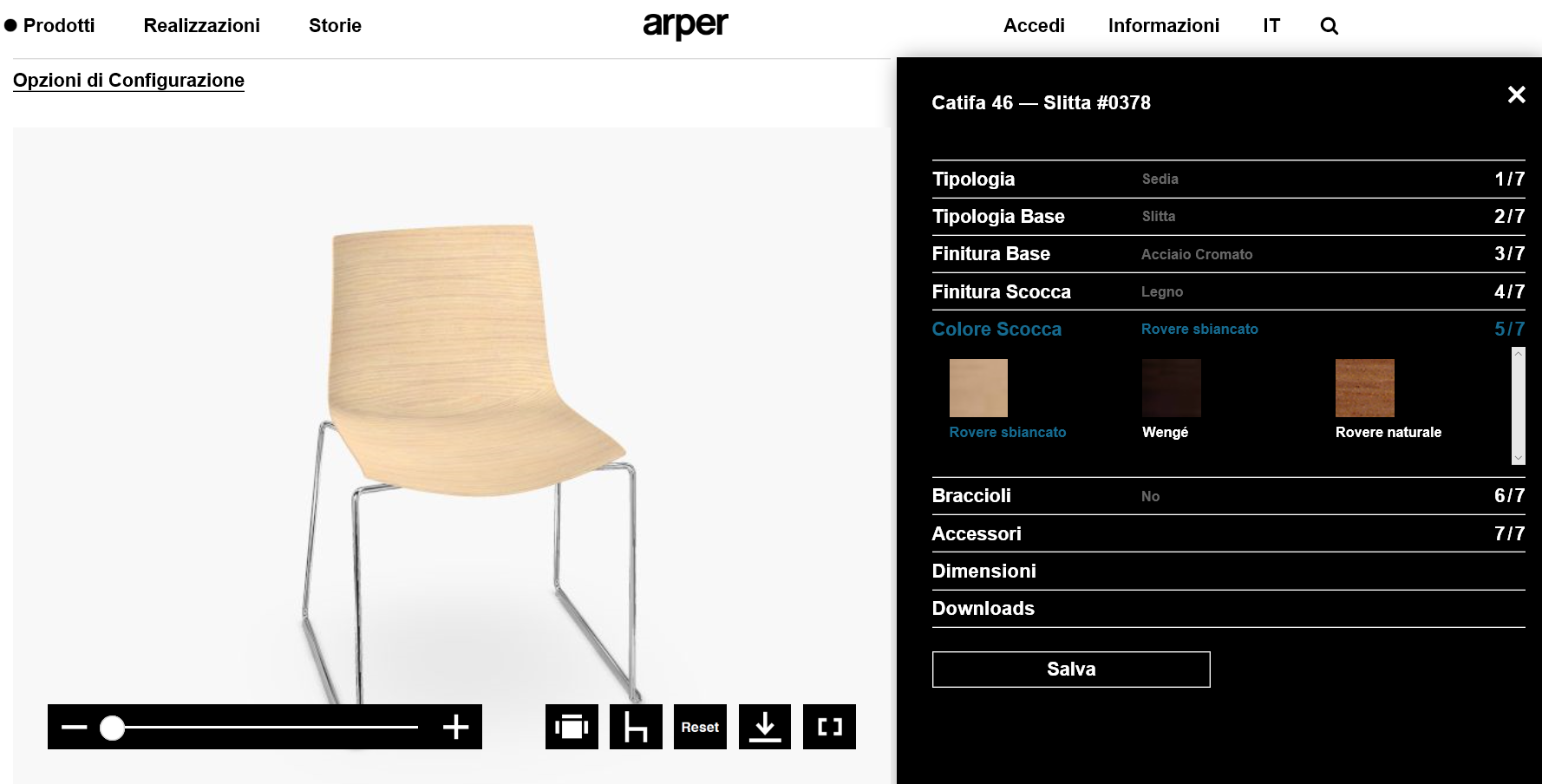 The configurator is powered by pCon.configurator Online, utilizing the same data that Arper distributors, architects and designers use offline through pCon.planner, yielding both powerful and efficient results. Configured items can then downloaded as geometries in a variety of file formats (DWG, DXF, 3DS etc.) and implemented into product plans.
Give it a try yourself with Arper's Catifa 46 design!