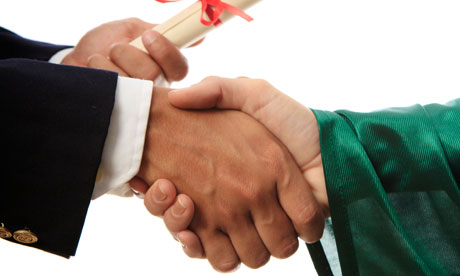 Image Source: http://theguardian.com

The best ways for a company to thrive is to develop and maintain strong relationships. These strong relationships allow you to form strategic partnerships, which can lead to mutually-beneficial opportunities for the future. One of EasternGraphics' oldest and most prosperous relationships is practically right next door to the headquarters, right here in Ilmenau.
The Ilmenau University of Technology and EasternGraphics have worked together since the firm first opened its doors 20 years ago.  Since then, the university and EasternGraphics have worked hand in hand on various research and development projects. EasternGraphics has also been providing Ilmenau University students a chance to utilize their education to their fullest potential. To start with, the company offers students a wide variety of internship opportunities from multiple departments, ranging from development to marketing. Interns are given a number of tasks and projects that not only benefit the students, but are also implemented and used by the company itself. Just a few weeks ago, two of our very hard-working interns put together this imagevideo, which is now featured on the main pCon.planner web page. This goes to show just how important the tasks are and how much of an impact an intern can have on the company.
EasternGraphics also often offers recent graduates a place of work to launch their careers. In fact, a fair portion of the employees here at EasternGraphics are graduates of Ilmeanu University, including the founders themselves. Ilmenau Universitiy has been and continues to be a great source for providing the company with hard-working, innovative employees that have helped this company become what it is today. EasternGraphics has always been willing to help its closest and oldest partner and we're happy to say Ilmenau Univeristy of Technology has always returned the favor ten fold!