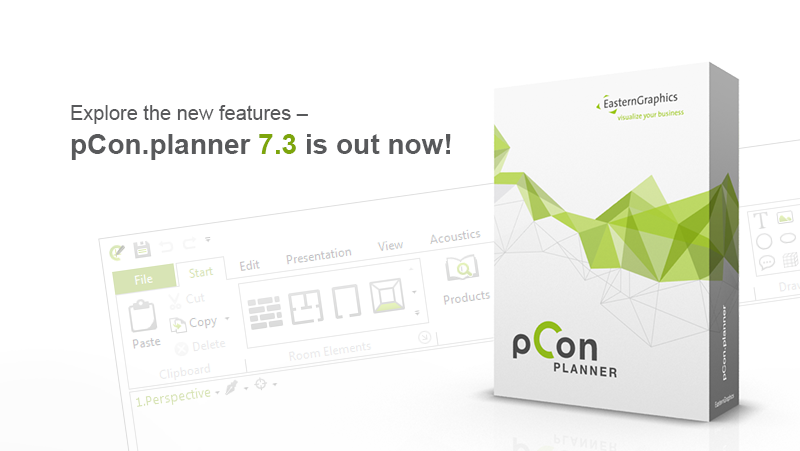 You've all waited patiently to get your hands on the newest version of pCon.planner, and we can tell you something, it was definitely worth the wait! With a ton of new features, your pCon experience will be better than ever, with more efficient and advanced options and easier-to-use settings.
Sure, we've been teasing the release for a few weeks now, so you may have an idea of some of the great functions you'll find, but today there are no more secrets! Let's take a brief look at all you'll discover with the new pCon.planner 7.3.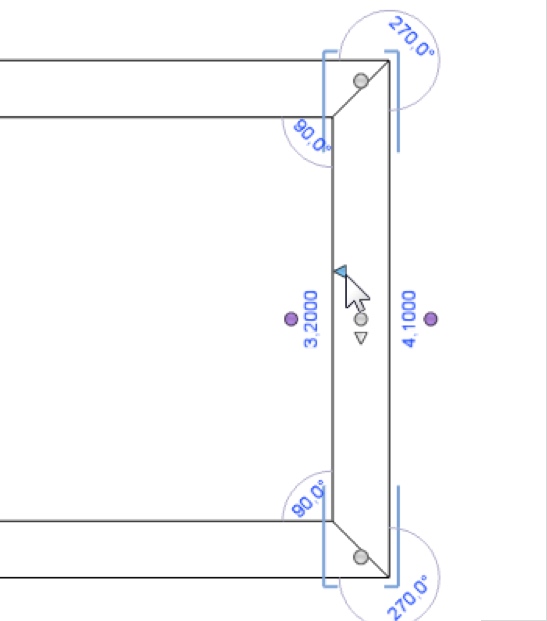 Construction Made Simpler
When it comes to constructing the perfect floorplan, there are endless details to take into account. That's why we're constantly working to make the drawing process as simple as possible. With the new planner, any trouble you had with drawing and adjusting walls is out the door. Need to adjust wall thickness, but don't want to accidently change the dimensions of your room? You can use the new wall interactors to ensure that your floorplan details remain the same when you're adjusting the walls. You also have several pre-defined wall thicknesses now available to you.
Drawing elements have also improved. Sometimes, for example, the snap and join feature for polylines is helpful, but what happens when two lines should touch yet remain separate elements? Now, with just a click you can deactivate the join feature, leaving two lines that appear connected, but can be edited separately.
Presentation is Key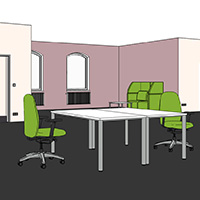 Planning is just one piece of the puzzle, making how you present your designs the other half of the battle. For the new release, we've provided even more options to help make your plan presentation the best it can be. The new Colored render mode works to simplify the display of your design, leaving textures and unnecessary details behind. On the other side, if you're looking for a hyper-realistic presentation, the new global ambient lighting should help you out. Having replaced the standard lighting, this new background lighting works to evenly illuminate your plan. And with the help of an intensity slider, it's extremely easy to control.
Improved display most certainly wouldn't be complete without mentioning rendering. For pCon.planner 7.3, all renderers are now integrated under the Presentation tab. Depending on your needs, you can choose from OSPRay or Yafaray. You can also choose a rendering profile or save your own custom one. If that's not enough, you can enhance your designs even more by inserting background panoramas and HDRI Images.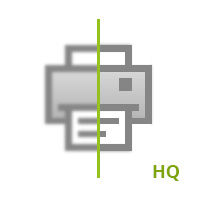 Picture Perfect
You've drawn with ease and set the perfect display, now all you have left to do is print. Worried about quality and scaling? Don't be! pCon.planner 7.3 has an improved printing process, combining image and vector printing to ensure the highest quality printing and zero possibility of a pixelated image when scaling your plan.
While those listed above are some of the main features you can look forward to when using pCon.planner, we most certainly haven't exhausted the list. You'll also find improved texture features, making it possible for textures and normal maps to be edited independently from one other. Plus, you'll be working with improved vector graphics and support for Sketch-Up 2016.
With that said, all there is left to do now is experience it for yourself. Download the newest version of pCon.planner today and get to planning!
For more detailed information on the release, be sure to take a look at the pCon.planner 7.3 New Features Document or visit the Help Center.