When you're planning a room and finally deciding how to furnish it, what comes to mind first? We know sometimes this task is not as easy as it sounds. But maybe we can shine some light on the problem. What truly makes a room come to life is how you illuminate it, light has also been known to have an effect on how you feel. In a recent blog post, we pointed out how crucial light is when setting the mood within a particular space. The lights you choose for your design can make or break a room. This all makes the selection of the light you choose in your plan all the more important. Luckily for you, we have just the solution.
Artemide has proven to be one of the global leaders of the illumination sector for decades. The company is closely associated with human well-being, which is the main focus for all of the company's aesthetic quality lighting designs. Artemide's key philosophy is to turn light into a means to improve the quality of life. They also devote special attention to the environment by designing eco-sustainable products that are designed for optimum light output and minimal resource consumption.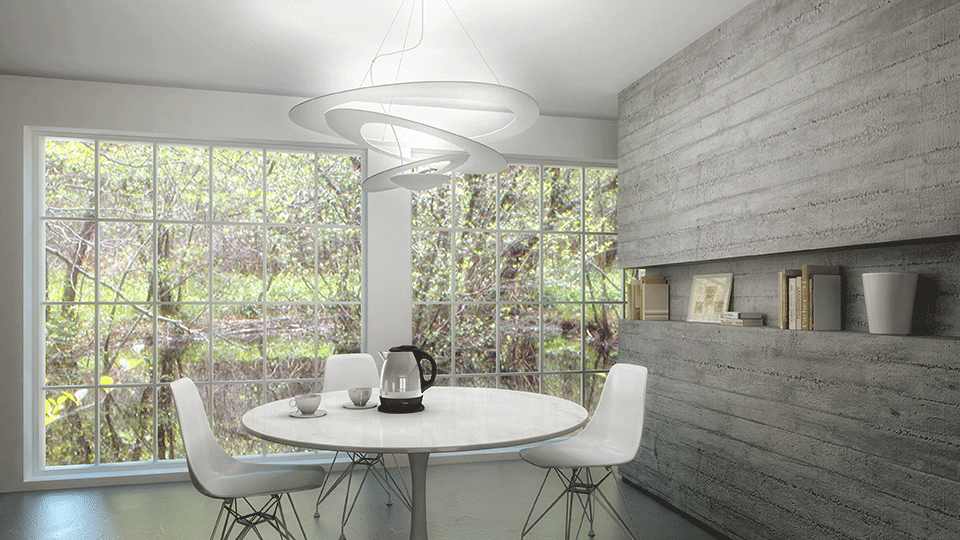 Image Source: http://www.artemide.com/home/index.action
So, if you're looking for lighting solutions that will both lighten a room and brighten your mood, then you're in luck. Artemide's 3D CAD models are now available in the pCon.catalog. Check out what they have to offer and implement them into your plan today!