My name is Pieter and I work as a guest lecturer at the Dutch school Sint Lucas Creative Community in the department of Project interiors/exteriors. For years I have worked enthusiastically with pCon.planner as an interior architect at Pjotr-design. In collaboration with EasternGraphics Benelux we now regularly organize guest lectures.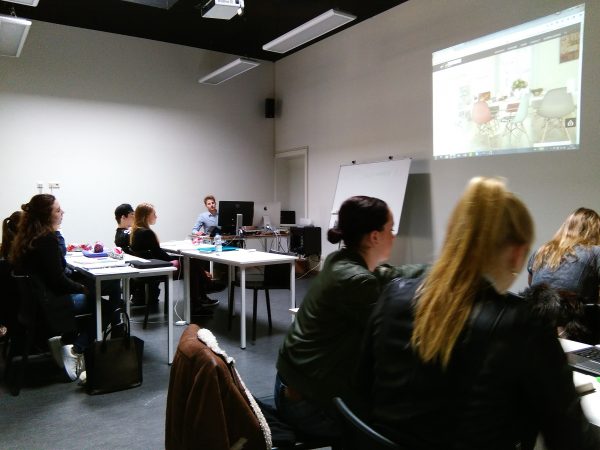 Today we hear many ooh's and aaahs in Boxtel: In a classroom, the students look with open mouths as Rob van de Wetering, Junior Product Manager at EasternGraphics Benelux, shows just how easy it is to insert a door or a ceiling into a plan… and bam…now the lights are on, and now…. we have a nice rendering!
"Oh my god, why am I just now seeing this? It's so easy to use!" are the comments that come my way.The second year students listen breathlessly to how useful the program is and how easy it is to create a beautiful visual. The fourth year students deepen there knowledge with rendering techniques, placing lights and materials. Terms such as: anti-aliasing, Mitchell Netravali, Gaussian and Ambient Occlusion reach the students and I expect that we will very quickly encounter the most realistic visuals.
I have been excited about this program for years and I'm sure that today pCon.planner is gaining many new young designers as fans!