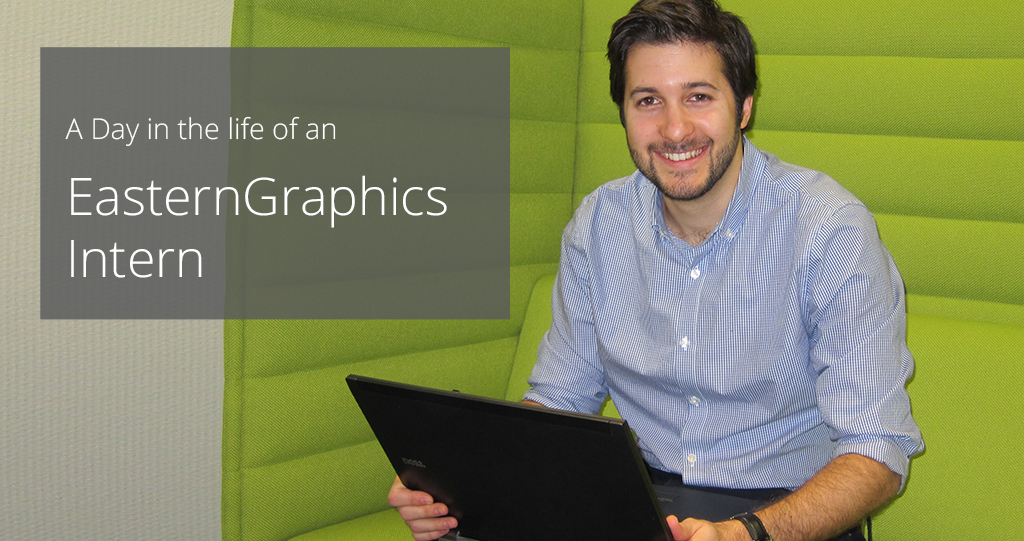 Every major company offers intern programs.  They're both an opportunity for students to test out the profession and allow the firm to scout future employees.  I was lucky enough to find a position here in the Marketing Department at EasternGraphics, which is the company behind pCon.planner.  My task now, is to inform all of you of what a typical day is like for me.
8:30: I wake up after hitting the snooze button 6 or 7 times.  Perhaps a slight exaggeration, but I know I'm not the only one HA!. Then once I actually force myself out of bed, I hop in the shower, grab a breakfast bar, head out the door and hop on the 9:30 train so I can reach the office by 10:00. You gotta love those intern hours : ).
10:00-10:30: The first thing I do is collapse in my office chair, exhausted from the bike ride to work from the train station, which is only 100 meters.  Once I catch my breath, I log into my computer and check my email and calendar.  I make a mental note of any upcoming meetings and then begin to answer emails.  After that I read the business diary of the CEO.  It keeps me up-to-date on the company and its future prospects, which is very helpful as a Marketer.  Lastly, I make a to-do list for the day, with the tasks I'd like to get done.
10:30-12:00: What I do during this time of the day can vary from day to day.  Here's a list of tasks I would carry out:
Answering emails
Writing Blogs
Attending marketing meetings (This is an exciting part of the day, it's very relaxed and everyone can be themselves, perfect atmosphere for brainstorming ideas)
Reading, Commenting, and subscribing to relevant bloggers in the industry
Proofreading blogs, Facebook posts, scripts, etc.
Working on top secret projects that I cannot at this time discuss with you ; )
And last but not least, grab a GIGANTIC cup of coffee (In order to work you have to be awake, coffee helps)
12:00-1:00: LUNCH TIME!  Almost every day of the week most of the office heads to the nearby college cafeteria; CEO's and management included.  Now how many companies offer you the ability to sit and eat with the bosses and feel completely relaxed?  Of course eating with the bosses definitely has its perks.  It gives you more opportunity to learn about the industry, which is another big plus about interning at EasternGraphics.  You'd be surprised how willing the bosses are when it comes to talking about work even during their only break of the day (YIKES).
1:00-3:00: During this part of the day, I typically have personal meetings either with my cool boss Anja B-) or with some of my colleagues to discuss new or ongoing projects.  It's also a very important time in the day where I set aside an hour to work with pCon.planner, the product for which I market.  It's important that I learn more and more about the software in order to do my job to the best of my ability.  It's like that saying, "You can't sell a pair of shoes you haven't worn". pCon.planner is an easy and enjoyable software.  Each day I use it, I learn something new.
3:00-4:00: The last hour of my day is also very interesting.  I get to work with the pCon.planner video tutorials. This is another really cool part of my job. One of my colleagues, either Marvin or Timmy, writes a script.  I then proofread it and record my voice.  Finally, one of my colleagues edits the video and uploads it online.  I've never done anything like this before but I got the hang of it fast and I'm improving with each video. YESSSSSS!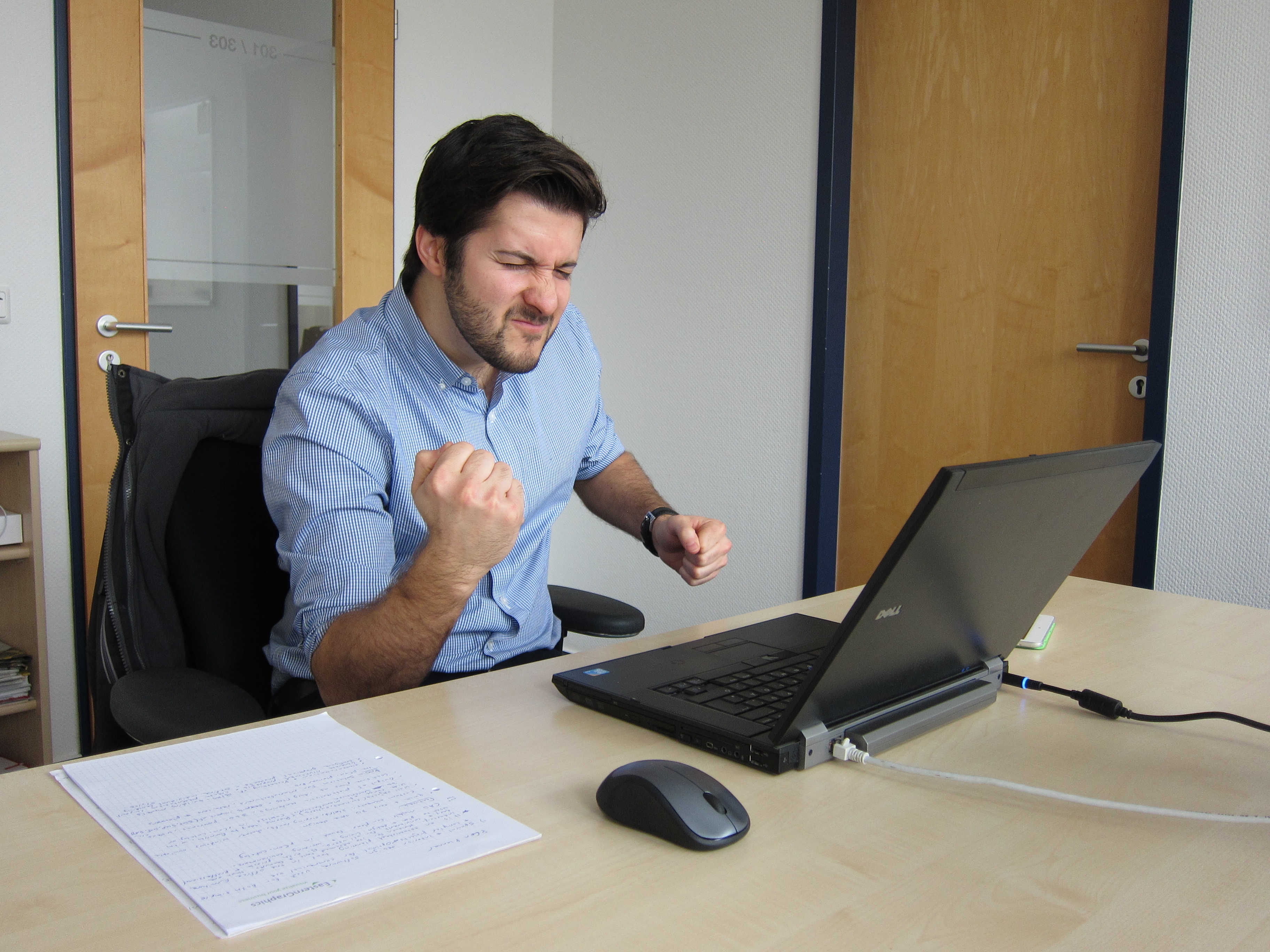 4:00: This is about the time I log off my computer, gather my things, and make the journey back home.
So, that's my day as an intern at EasternGraphics.  There's always something new and interesting I learn or do (like this blog for instance ha!).  The hours are great and very flexible.  I'm definitely very fortunate to be working here and I encourage anyone looking for an internship to contact EasternGraphics right away.  Comment below if you have any interesting stories at work you'd like to share with us.