Rich history and tradition, dating back to the late 1800s, formed and has continued to mold SA Möbler AB into the quality furniture business it is today. From a humble start creating furniture from scraps of wood, to a full-fledged and striving furniture design company based in the furniture capitol of Sweden, SA Möbler AB continues to fulfill its "Quality Furniture" pledge through the implementation of high-quality design, ergonomics, and functionality.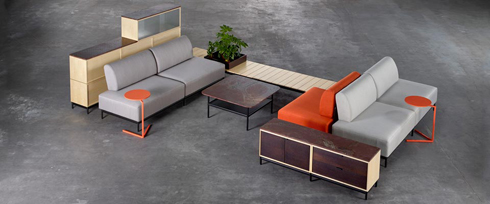 The Swedish furniture designer offers a wide variety of office products ranging from tables and chairs, to storage options and complete work spaces. With minimalist design, activity-based, adaptive furniture, and customization possibilities, SA Möbler's high-end product lines have gained the attention of everyone from private users to large corporations.
The good news for you? SA Möbler AB is officially available in pCon.catalog, and can be easily and quickly integrated into your plans! Simply browse the available products, find the 3D models that suit your liking and download the DWG file directly into your design.