BIM – Building Information Modeling – is a method used in the construction industry that provides the central management of all project-relevant information for a specific objective. This idea for a central planning method is not new, however, with the basic concept of BIM already around by the 1970s. The process was given the name Building Information Modeling in the early 90s. The scope of the method and, in turn, the conceptual understanding of BIM has expanded thanks to advancements in technological possibilities. In contrast to Germany, where the public sector is just now entering the BIM discussion, the method is already mandatory for publicly-funded construction projects in some countries. The guidelines for Scandinavian countries, Singapore and the United States are already particularly well developed, and starting in 2016, BIM will also be mandatory for public works in Great Britain.
The video explains BIM and its uses:

BIM defined
Based on the recently published National BIM Standard from the National Institute of Building Science, the concept of BIM can be described as follows: Building Information Modeling: Is a Business Process for generating and leveraging building data to design, construct and operate the building during its lifecycle. BIM allows all stakeholders to have access to the same information at the same time through interoperability between technology platforms. The Building Information Model is a digital representation of physical and functional characteristics of a facility. As such, it serves as a shared knowledge resource for information about a facility, forming a reliable basis for decisions during its lifecycle from inception onwards.
The Advantages
The aforementioned Building Model essentially means an intelligent 3D model. In addition to conventional information like building dimensions and wall thickness, building models include further information such as completion dates, materials and prices. Often times, several specialist building models are created, which are then, at regular intervals, combined into one overall model and verified. These intelligent models work to eliminate mistakes, allowing for improved communication and the ability to better meet long-term project goals. Keep in mind, however, that BIM doesn't simply allow for the retrieval of all information at the click of a model. Information that should be available at a later date must have been entered at an earlier time.
BIM in pCon.planner
Building models and all relevant information are saved in open IFC standard. Thanks to this standard, complex 3D planning data with specific components and corresponding attributes can be exchanged among various systems.
pCon.planner has an IFC interface, which enables users to open and edit files in IFC format. With that, designers can use the 3D room planner to visualize and plan interior furnishing for existing 3D layouts.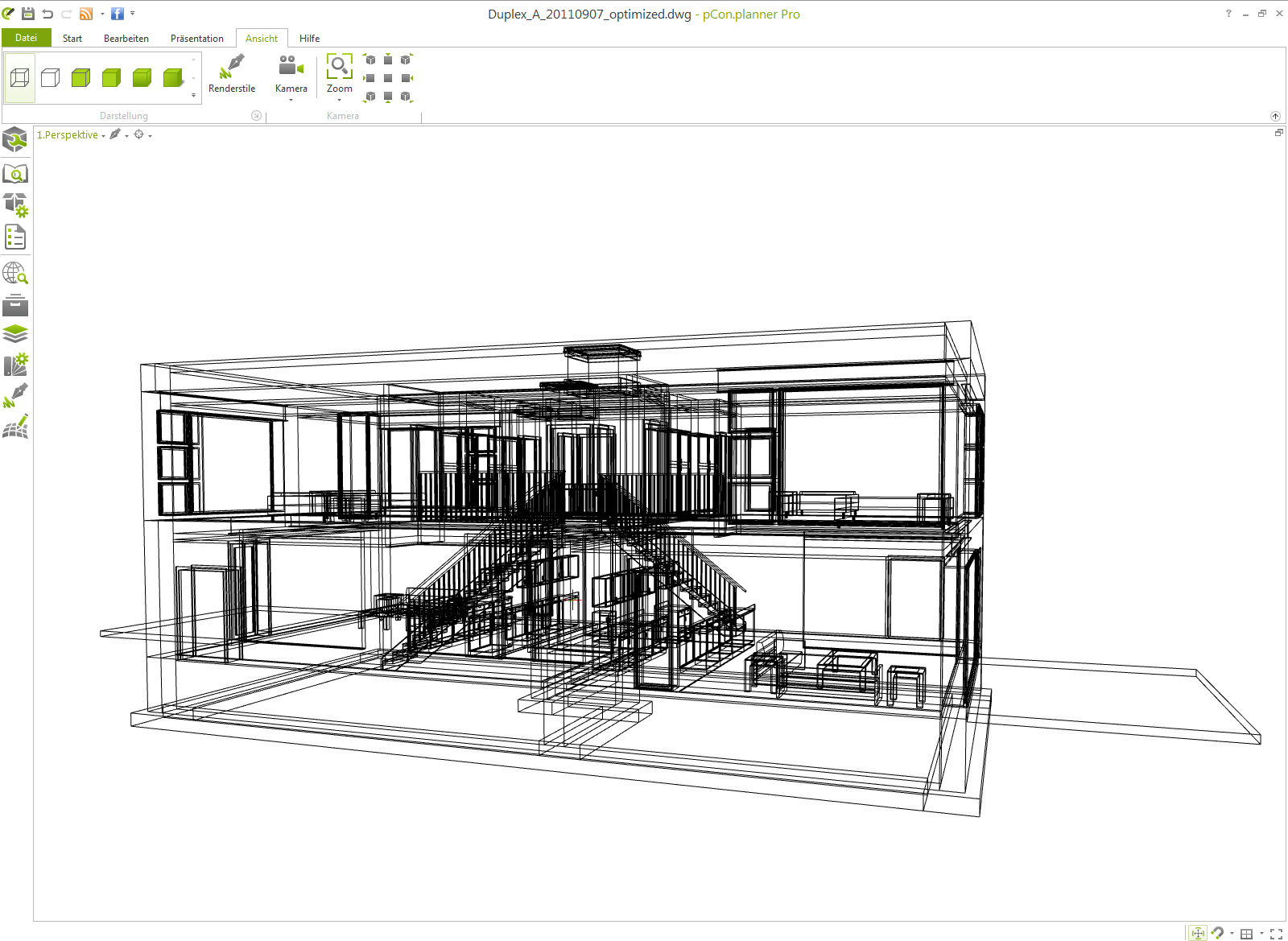 Example model from the National Institute of Building Sciences.

Find more information on BIM and IFC:
http://www.nibs.org/news/242663/buildingSMART-alliance-Releases-NBIMS-US-Version-3.htm
https://www.gov.uk/government/uploads/system/uploads/attachment_data/file/34710/12-1327-building-information-modelling.pdf
https://www.nationalbimstandard.org/
https://en.wikipedia.org/wiki/Building_information_modeling
http://www.ifcwiki.org/index.php/Basic_Informations