Besides being a terrific 3d room planning software, pCon.planner also is a tool for visualizing and presenting your interior designs. That is why we are sharing rendering tips from time to time on facebook, in our video tutorials and here on the blog. This time our focus will not be on the technical aspects but more on alleged trivialities that can be deciding factor when it comes to presenting spaces and interior concepts.
1. Eyes straight ahead
When it comes to the rendering of interior scenes, basically the same ground rules apply as for shooting interiors. This means that you should watch the vertical lines and edges and try to parallel them to the picture margin. In pCon.planner you can avoid merging lines by using cameras and leveling them or by using the Camera Type Architect in the Media Maker.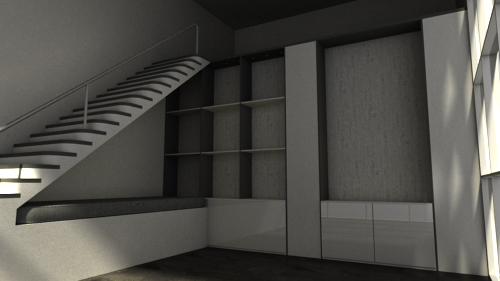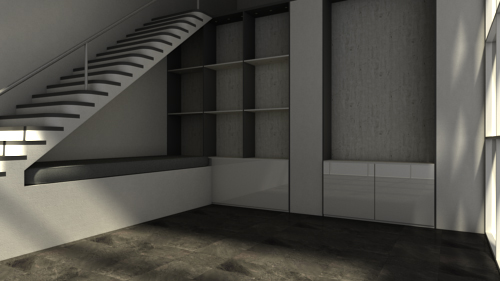 2. Turn on the light
When scrolling through a catalog you might have noticed that almost every time the lights are turned on. Using lamps as light sources fulfills several purposes: they fill the room with soft light, make the picture inviting and give it a polished look. For renders it also seems the thing to do. You can turn on the lights by placing light sources in suitable places – for example in place of a light bulb, a spotlight or a luminous tape. Depending on the kind of light you want you can choose between different types of light in pCon.planner, namely these are Spot Light, Point Light, Directional Light and Area Light. Or you can use Self-illuminating Materials.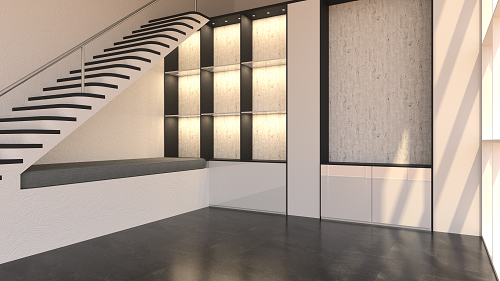 3. Decorate
Decoration can help to create a certain vibe and to convey what you want to show with the render. A coffee mug and a notepad on the desktop, magazines stacked on a coffee table, books on the racks and pictures on the wall really get the message across that this room is made for people. You have access to a broad variety of 3d models you can use to furnish and decorate the space in the 3d Warehouse and in the pCon.catalog portal. Simply go to the click on the button 3D Warehouse or Catalog – which you can find in the Start Tab pCon.planner – and insert your desired object.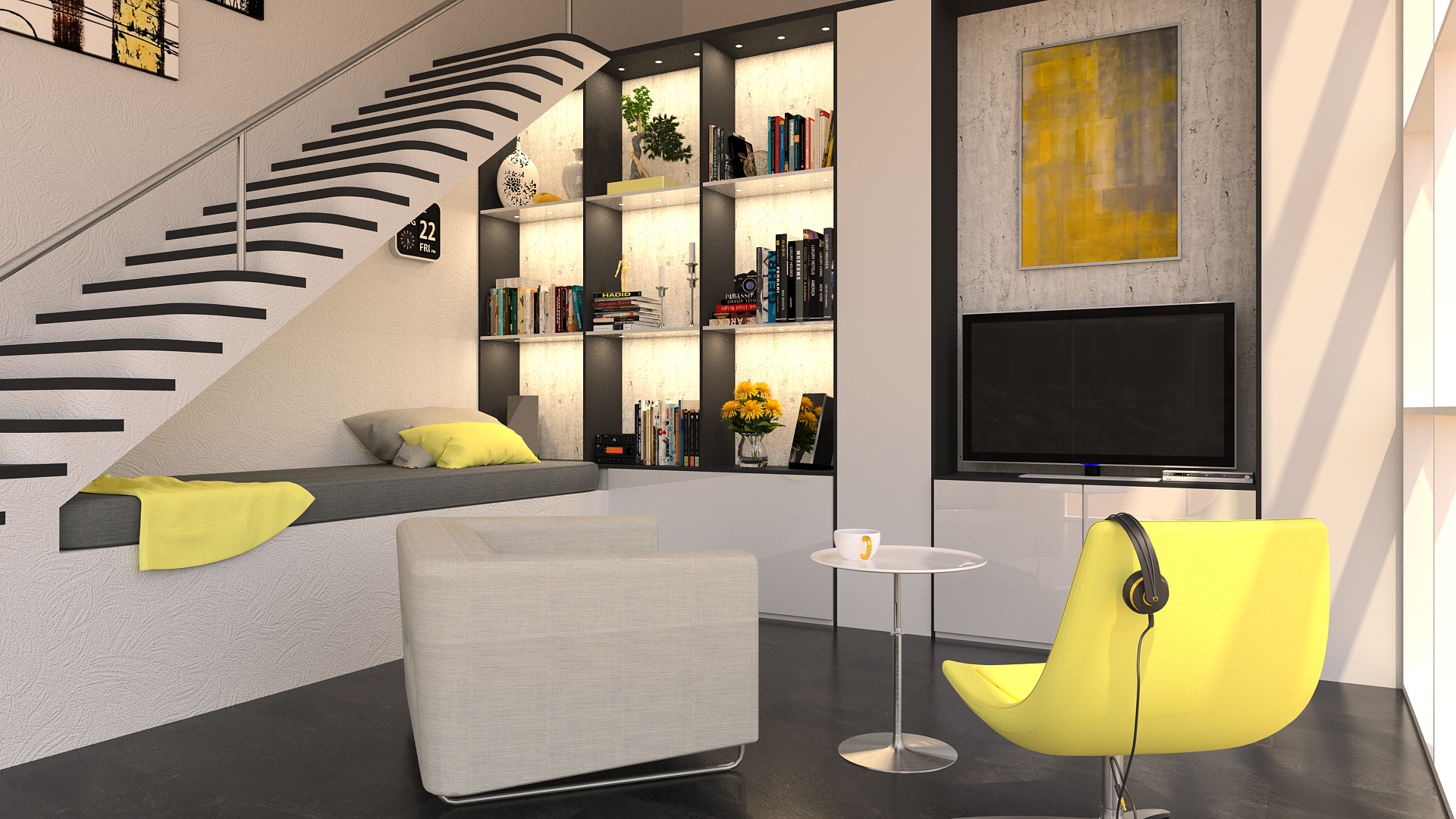 Are you interested in any special topics? Let us know your ideas and questions in the comments.