In 1872 the cabinet-maker Fritz Hansen laid the foundation of the company that goes by the same name. Since then Fritz Hansen has worked with many renowned designers such as Arne Jacobsen, Christian Dell, Poul Kjærholm or Bruno Mathsson whose innovative, simple and sculptural furniture design shaped the aesthetic of the company. And still today the company's designs – new and established – are distinguished by the usage of noble materials, impeccable craftsmanship and an unique, recognizable look.
You can download free 3d models by Fritz Hansen via their online catalog and use it for designing your living room, office space or any other area.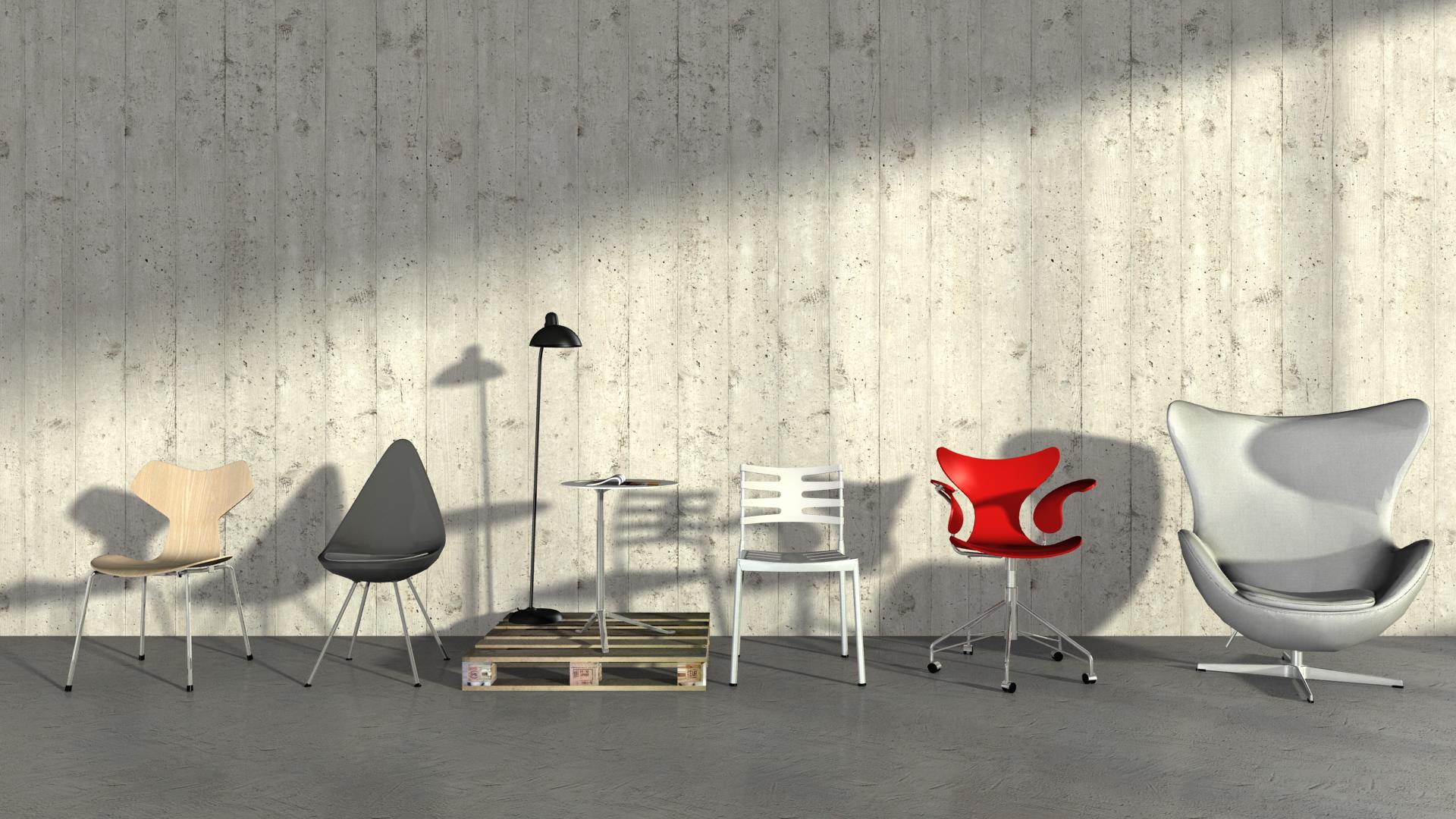 Especially the results of the collaboration with architect and designer Arne Jacobsen have influenced the aesthetic of the 1950s significantly and thus models such as "The Ant", "The Egg" or chairs of the series 7 are not only design icons but they are still a vivid part of the design landscape nowadays.