As of now you can download the new pCon.planner 7.1. It comes with a lot of new functions to simplify your work process. We have outlined four important features below. If you want to read more on pCon.planner 7.1 as well as its new functions and improvements, please have a look at our website or the document "New features in pCon.planner 7.1".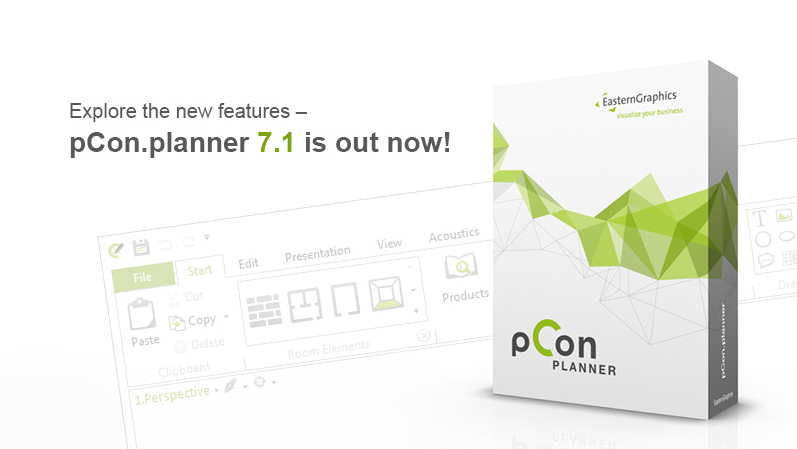 1. Construction Features
The new Construction Features in pCon.planner PRO make the eyes of every creative interior designer light up. Thanks to operations like merging and subtracting three-dimensional objects, the planning software provides you a wide variety of options for modifying existing products or designing new ones.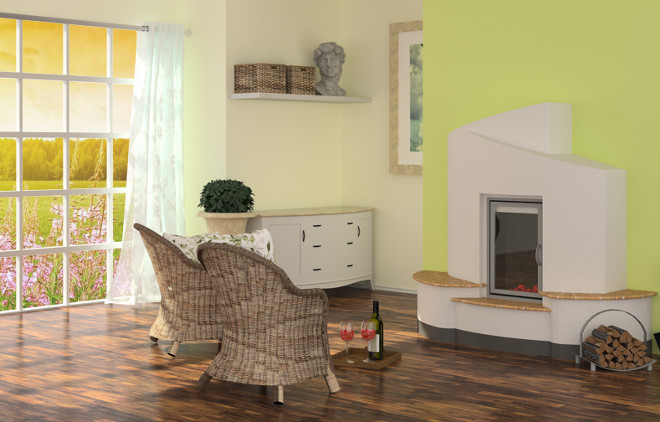 2. Expanded Extrusion
The Extrude command has long been part of the pCon.planner repertoire. With the Expanded Extrusion, however, you can also extrude nested or overlapping 2D shapes as a unit: when you select them together, the shapes will be automatically linked into a single object during the extrusion process.
3. Wall Objects
Outlets, light switches, door openers: Wall Objects like these are a staple of nearly every wall and ought to be taken into consideration when designing the interior of existing rooms. A new Wall Objects Catalog in pCon.planner 7.1 includes prepared built-in and add-on objects. The new Wall Objects are a permanent part of the wall and stay put even when you move the wall by means of its interactors or edit it otherwise.
Also, pCon.planner 7.1 allows you to mark any objects as Wall Objects, after which lamps, calendars, sinks or shelves will stick to your walls like magnets.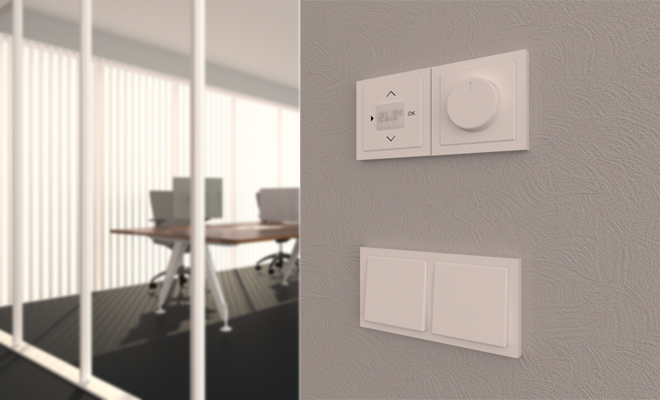 4. New Options in the Material Editor
The pCon.planner Material Editor offers an array of functions for editing colors, textures and normal maps. Now you can create even more realistic materials by scaling normal maps regardless of textures.
Convince yourself of the new possibilities in pCon.planner 7.1 and download the room planner for free.
Please note: The auto update will be activated within the next 10 days.
You want to stay on top of what's new? Follow our blog.