If you are regular reader of the pCon blog you probably know that the pCon.planner is a professional room planning tool that is commonly used for the design and visualization of office areas. But that is not the only area of use: In fact, the room planner becomes increasingly popular in other areas, too. It is used, for instance, for the planning of living areas, hospital rooms and – as the headline already suggests – for the planning of store areas and sales rooms.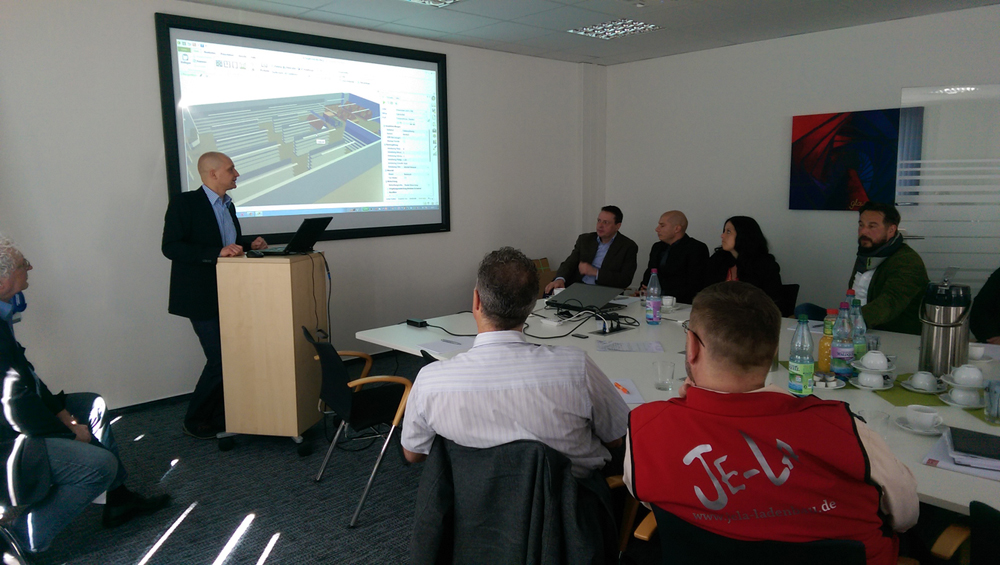 An important meeting place for the shop fitting industry in Germany is the Ladenbaumeeting (German). On April 15 EasternGraphics hosted the event in Ilmenau. The purpose of the regular meeting is the exchange of information and innovation and the strengthening of the network consisting of shopfitters, architects and manufacturers. We were very pleased with the high participation and the good feedback.
Some background information: visual-STORE (German) is a solution for planning and visualizing store areas and sales rooms. It relies on pCon.planner PRO and supports you, for example, with the correct formation of assemblies when planning the sales area. You can also make use of various catalogs for store fittings when carrying out your planning work.