Some time ago the bloggers from moebelshop24.de (German-language) published a post about CAD planning and its function in the advisory process in their company. We think it is particularly splendid, that the furnishing specialists over at moebelshop24 use pCon.planner for the planning of clients' offices.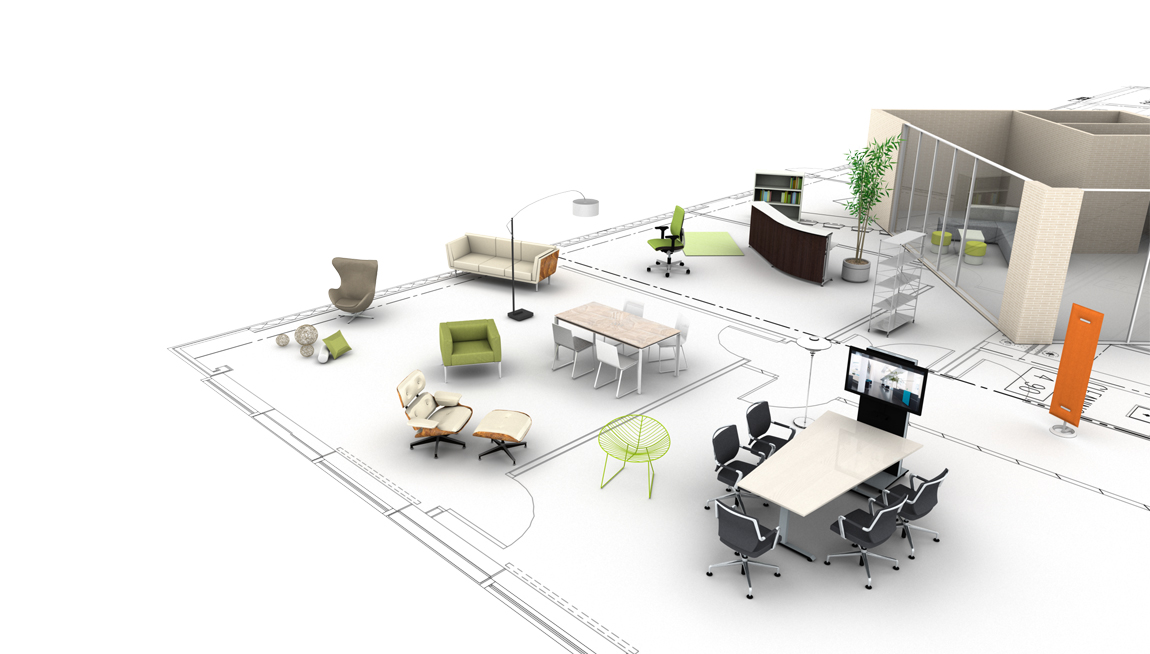 Based on the floor plan and the individual requirements of the client, the furnishing professionals create several design proposals. Apart from the measurements of the room and the number of workplaces, factors such as the light incidence or the acoustic circumstances play a crucial role in the conceptualizing office designs. Those concepts are implemented virtually with pCon.planner and the black and white floor plan becomes a 3D interior planning. With the help of this model, the customer can view his future workplace from different angles and take a closer look at special details. Furniture, colors and materials are shown according to reality – which is an enormous help in the decision making process.
The original blog post is in German language and provides additional information on CAD planning and the services provided by the office furniture dealer.