The sun is shing through the windows, birds are singing and brightly colored flowers embellish green meadows – springtime has arrived! For many of us this is the time to clear out, clean and redecorate our apartments. Give yours a quick springtime makeover by getting some new pillows for the couch and adding some daffodils and tulips.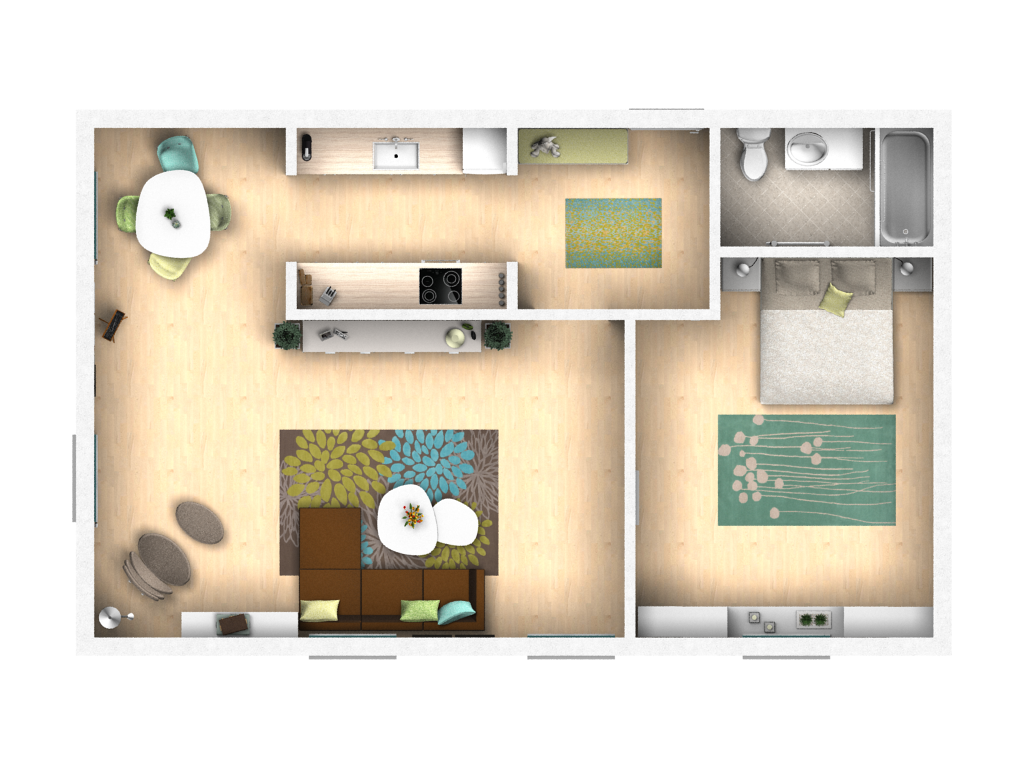 You are up for bigger changes? A new color for your walls, new carpets or a new layout for your furniture? Before you begin to tediously move your furniture around, try out your design ideas in our 3d room planner pCon.planner – without aching muscles.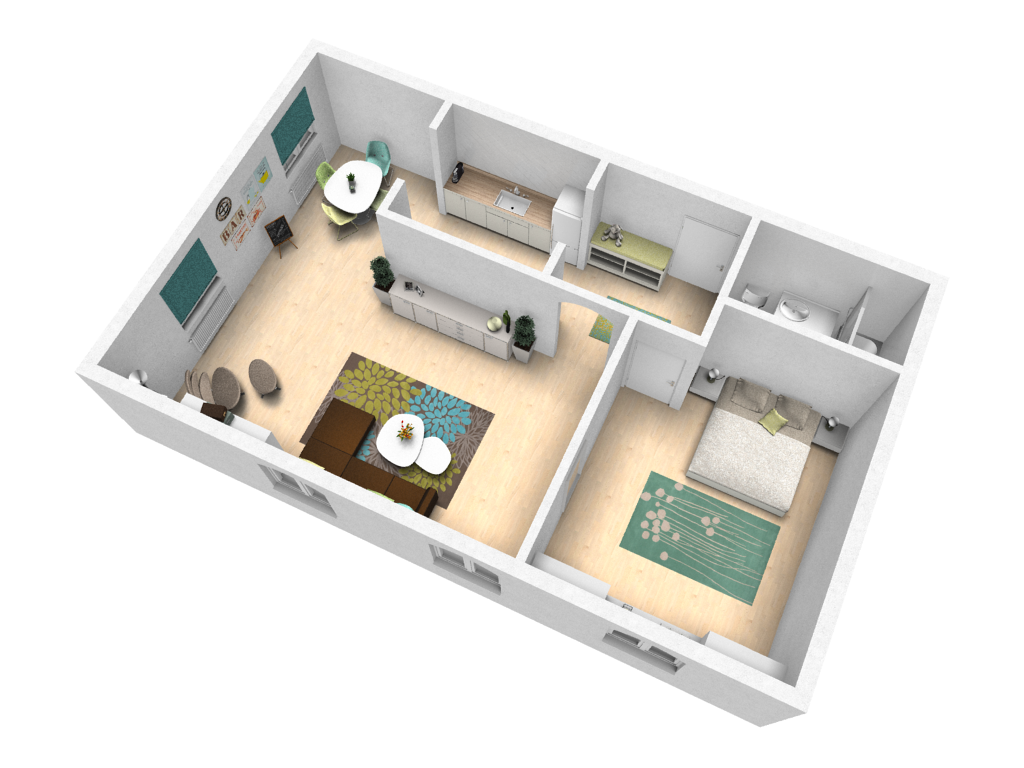 The free interior design software supports many file formats, such as DWG, SKP, 3DS, PNG and JPG. This means you can use 3D models and materials from many different sources. If you do not want to start from scratch, you can download the dwg file of our sample apartment and check out how the entire room changes when you for instance modify the colors of the walls or the carpets.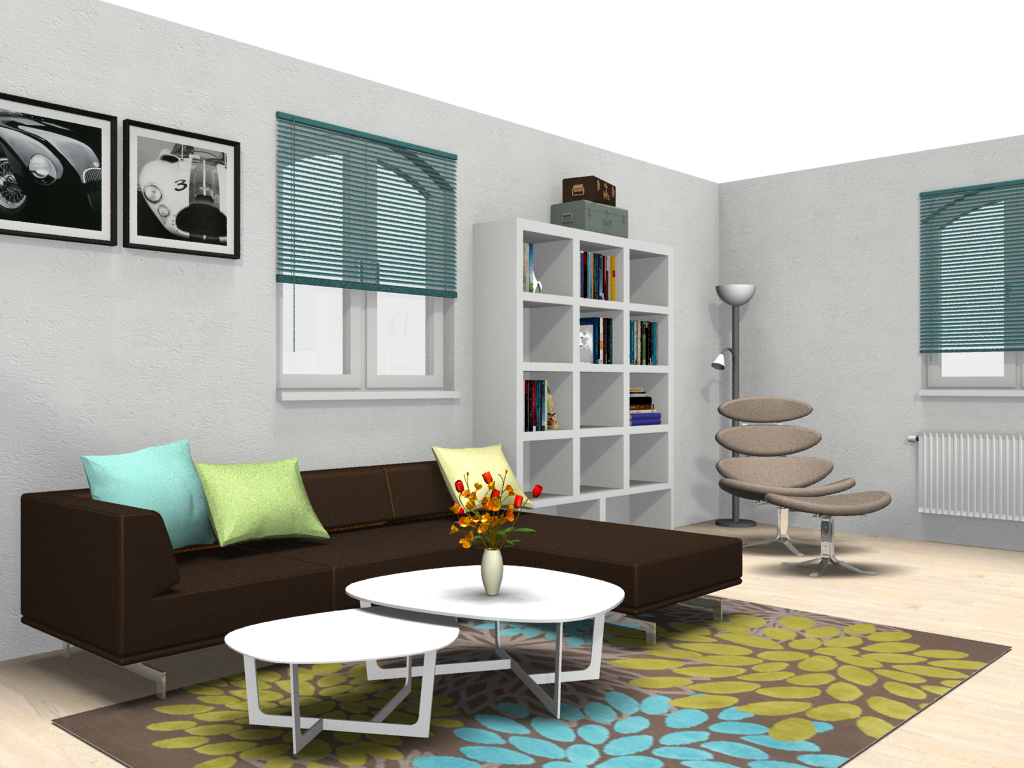 Have fun trying out your ideas!
PS: You can download 3d models of books, carpets and other accessories from pCon.catalog or 3d warehouse.