We have updated the pCon.planner website. Here we present the changes we have made to the website: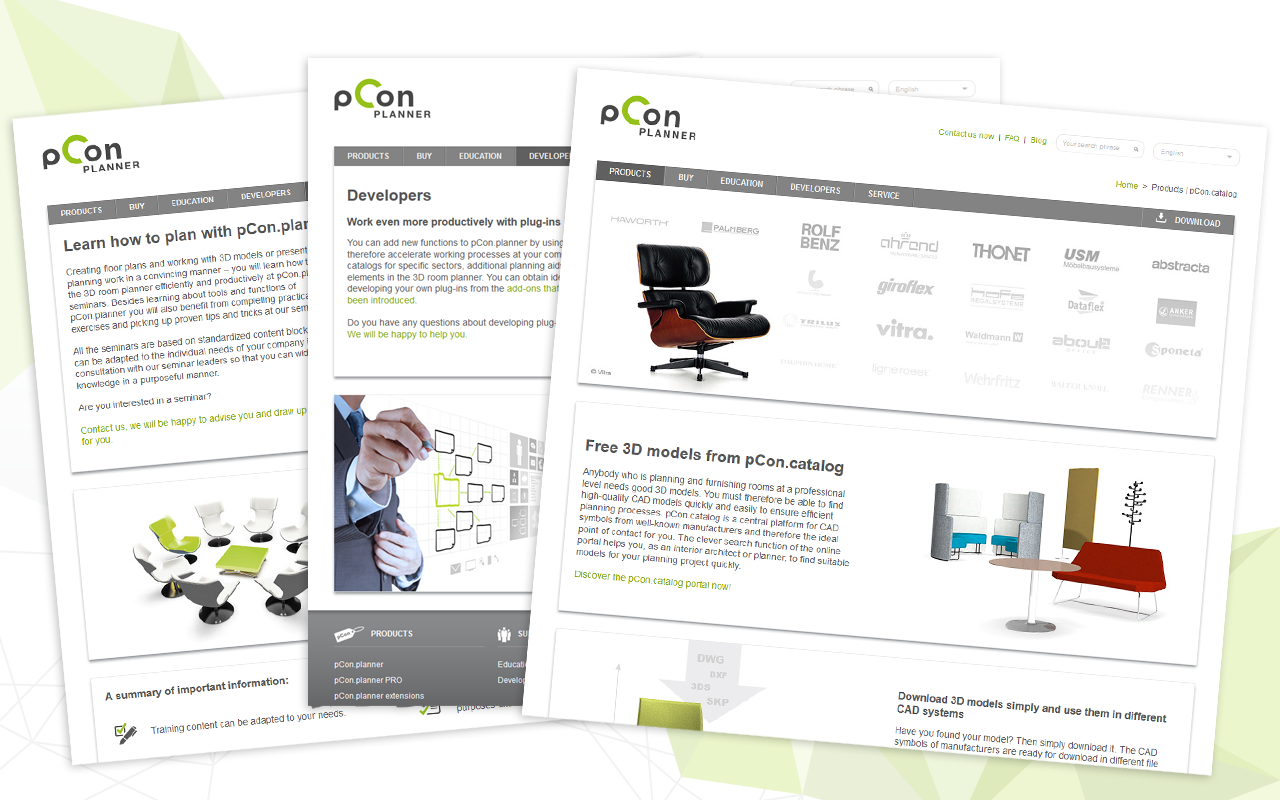 pCon.catalog product page
In our product section you will now find a page dedicated to our CAD library pCon.catalog. pCon.catalog is an online platform where you can find high quality 3d models for your interior design projects. The cad models are provided by numerous renowned manufacturers, such as Vitra, Arper and BoConcept. The selection ranges from swivel chairs to workbenches and ceiling lamps.
Menu item developers
We have created a special area for developers and programmers. You can find information about developing extensions for the pCon.planner under the menu item "developers".
Menu item education
We provide special offers for students and educational establishments. Get information about how you can benefit from the special conditions under "education".
Information about seminars
Under the menu item "service" you can now find the "seminars" section. There we provide information on pCon.planner trainings as well as exemplary content of the seminars.
Have fun exploring our updated website!