In cooperation with the marketing agency FREYLANCE our business partner K&S Media GmbH has developed a free 2D space and facilities planner called "easy2D" based on the EGR online planner. This tool allows you to plan your dream home area across platforms directly in your web browser.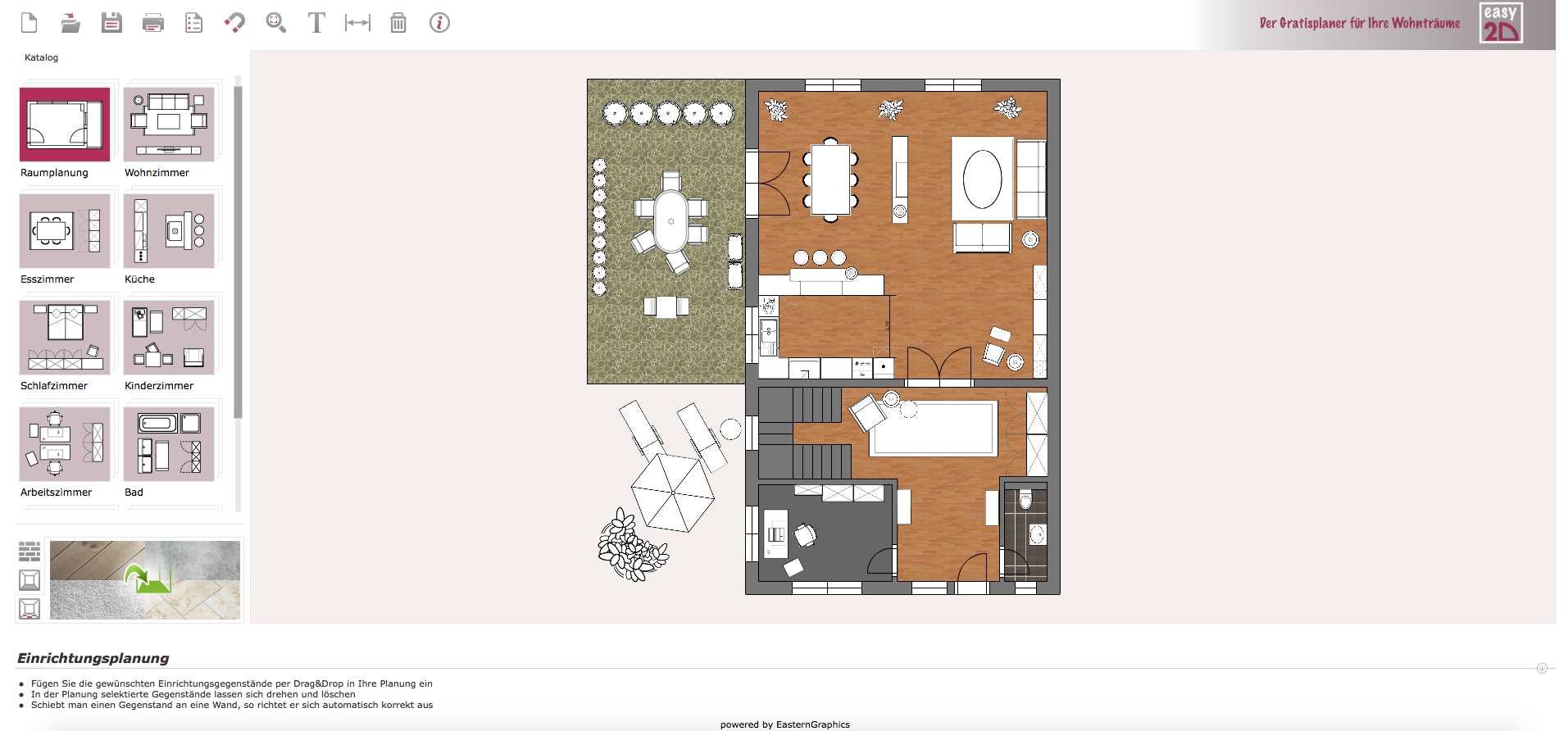 For more complex planning tasks you ideally work together with a professional. But often a quick sketch is sufficient to try out how the arrangement of furniture in the room looks like. In "easy2D" you will find more than 1,000 hand-drawn 2D symbols from the fields of living room, dining room, kitchen, bathroom and many more.
You can start now with your very own design, without academic qualifications and programming skills. You can save the results as a file, you can print it or you can continue editing them in your user account in the browser later on.
In the first few weeks after its release it already indicates that the "easy2D" planner is not only used for the private sector. It is also important for the room planning as well as the interior design of workplaces. The possibilities to use the software range from offices, labs, hotels and catering up to production. Manufacturers from all areas of living and working environments are welcome to bring their own symbol libraries and make them available for the planning with easy2d.
Try it yourself! Just click on the image to get to an example planning which can be edited according to your ideas.
There are some good news for the international customers: A translation of the website is already in progress, which will go online in late February. You have question? You would like to give your opinion? Be welcome to send us your questions and feedback!