For anyone involved in planning and furnishing rooms to a high standard, good 3D models are essential. Efficient planning is therefore dependent on being able to find high quality 3D graphics quickly and easily. pCon.catalog is a central platform for 3D symbols from well-known manufacturers and thus makes an ideal starting point. Indeed, the online service is a treasure trove for interior designers and planners looking for CAD models with "brand quality". We have revised and upgraded pCon.catalog to ensure that the web portal is able to perform even better as a platform for 3D models in the future.
Companies and users both benefit from the new pCon.catalog portal. 3D models are often hosted on several subsides and thus sometimes hard to find. The new CAD search also includes those CAD models and provides them as CAD catalogs on the pCon.catalog portal. When an interior designer searches for a "chair", every CAD model with this description found on the websites of the registered companies will appear. Similar to the image search of a search engine, an overview of all results is shown, detailed information is included. One can also download the 3D models in the available formats.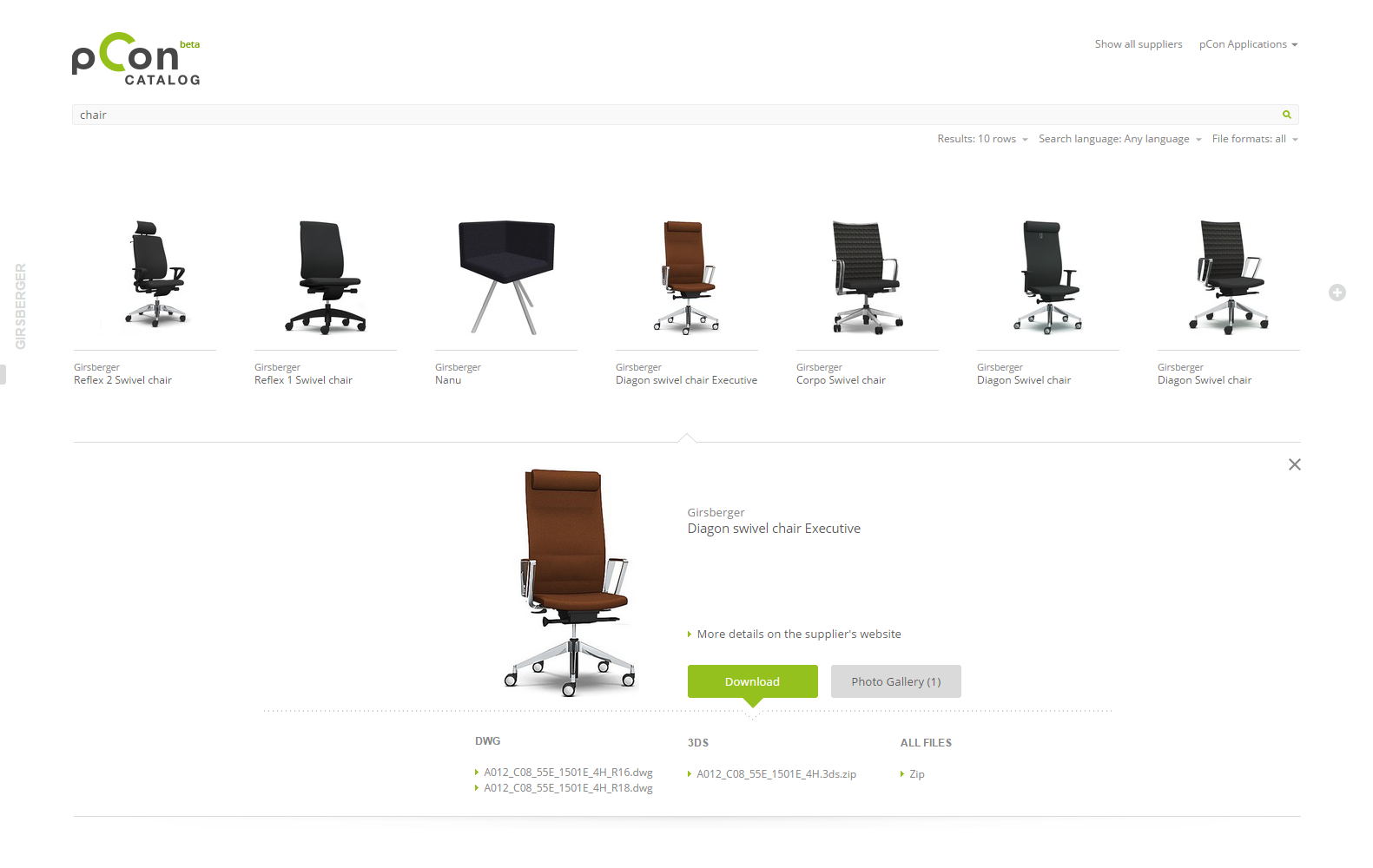 "Search more effectively, find more quickly, plan more efficiently" – these were the key principles applied during the development of the new version of our online platform. These allow users to find the 3D models they want more quickly and download them faster and with fewer clicks. And as you spend less time searching, you have more time for the important things – interior designers have more space to let their creativity and ideas blossom.
Discover the great new features of the updated pCon.catalog portal for yourself!