The pCon.catalog, the library of EasternGraphics for free CAD Models, provides a wide range of real existing furniture and home furnishings from well-known manufacturers. Since its launch in early 2009 the catalog steadily growing. Among the first companies providing their models are Caimi Brevetti, USM and Sponeta. Currently 127 catalogs from different branches and countries can be accessed in public.
From now on these list also includes the company Erik Jørgensen from Denmark, which delivers furniture to countries all over the world. The brand is associated with a sound aesthetic that is more than a passing fad. It could be described as exclusive furniture that stands between zeitgeist and retro. Good examples are particularly lounge chairs as the Oxchair and Corona, which you can see on the back right of the image.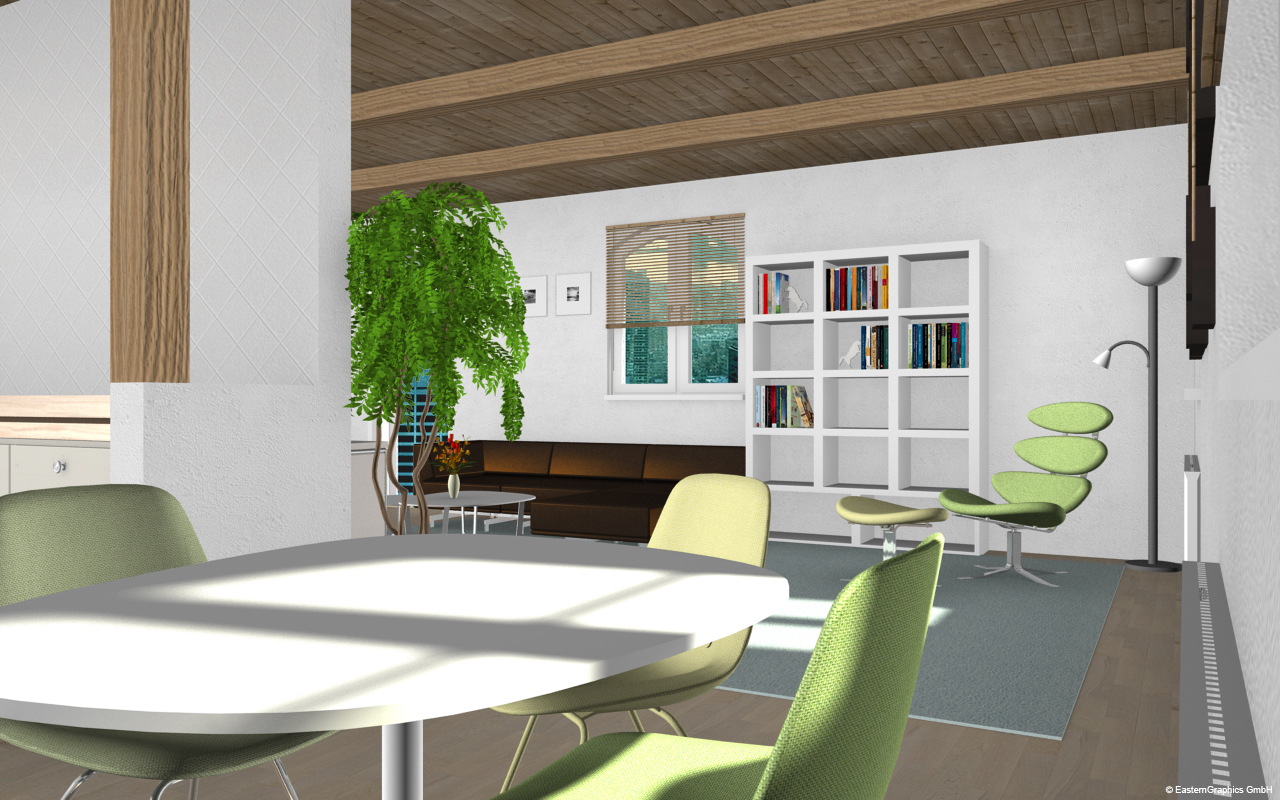 From now on you will find these and other high-quality 3D models from the fields of lounge chairs, sofas as well as tables freely accessible on the pCon.catalog by Erik Jørgensen.