In early November 2014, we introduced you to our online presentation service. Due to its simplicity and ease of use Impress is a true all-rounder when it comes to presenting. In addition to images, panoramic views, videos, download tile and the PDF files Impress can also represent 3D objects interactively. Today we would like to look more closely at this issue.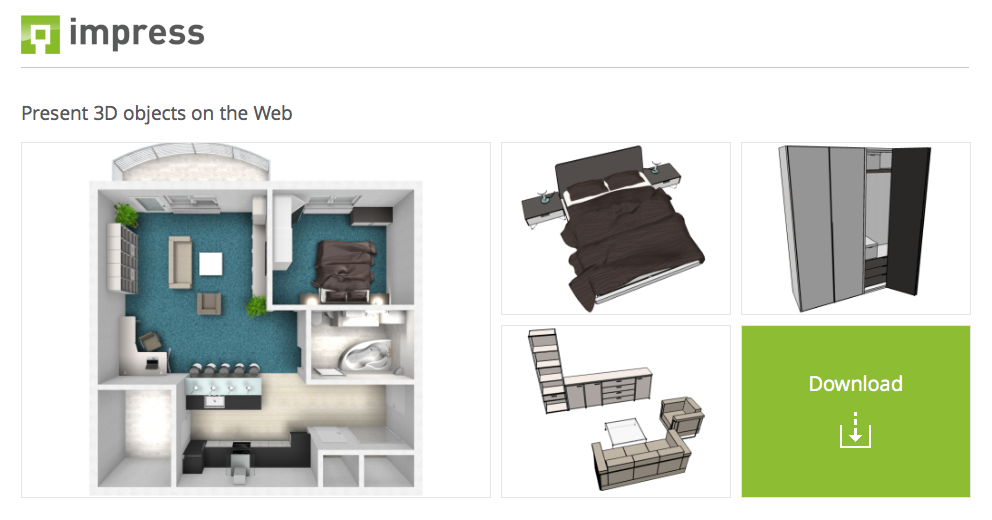 With the new pCon.planner 7 it is now possible to generate three-dimensionally explorable elements for your web presentation. You can either select each item individually or a whole collection. After you made your decision you choose the format "3dweb" at the export settings in the file tab. The pCon.planner generates a file with all the selected objects and automatically generates an own thumbnail.
Once you have logged into your Dropbox account with Impress, simply upload the file to your presentation. There you immediately look at your generated model interactively without installing a plugin or other additional software. If your presentation is done, simply send a link to your friends or business partners and inspire them with your ideas: on the PC, on the phone or on the tablet – anytime, anywhere.
To get your own impression of Impress we prepared a little presentation containing a rendering, some 3D-Web files and a download tile. Just check it out here.