The first patch of Version 7 of our 3D room planning software is now available for download. It fixes some issues detected by our users.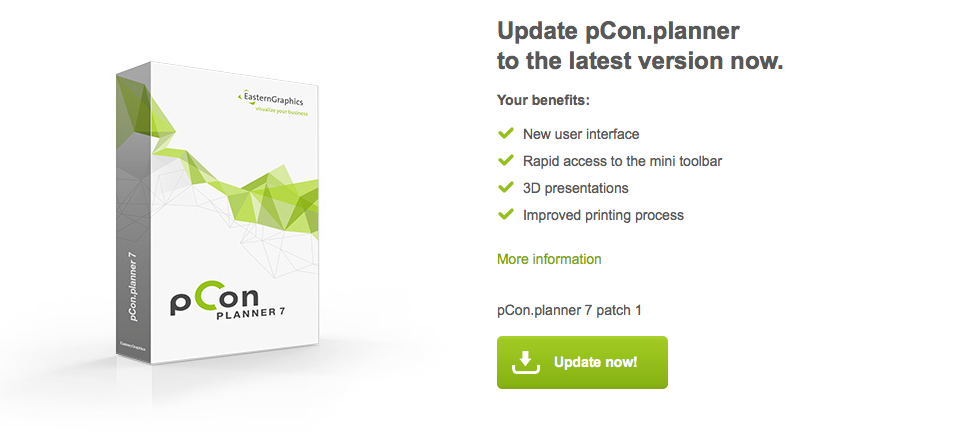 There are two main changes: The RTF export for lists of articles, which is known from pCon.planner 6.8 is now available again. Some users had problems with the installation of the new version of Windows XP, which have now been solved by the patch.
Next time you start pCon.planner you'll be asked if you want to update.