According to the release of pCon.planner 7, we have also expanded the pCon.planner website. We would like to present you some changes below: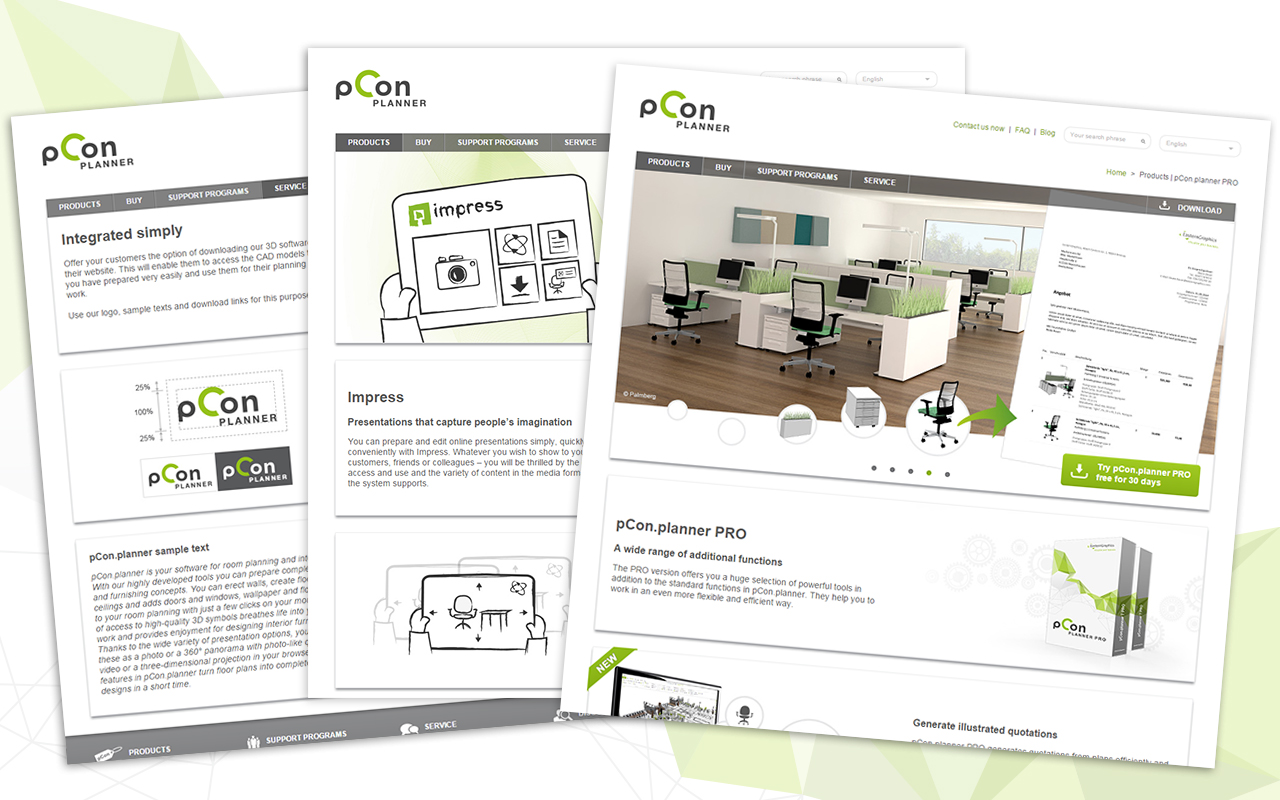 Impress product page
In the submenu of our products you will now find a special page for our online presentation service Impress. You can enrich your presentations with images, panoramas, videos or interactively explorable 3D objects. All you need is just a Dropbox account. Impress is also a true all-rounder for you cannot only simply send links to third persons. It also has a good structure for better clarity.
pCon.planner product pages
On our product pages of the pCon.planner free and PRO version you can now find detailed information about new features and tools. These includes, for example, the new user interface, the snapshot tool for article images as well as new design options for render styles in pCon.planner PRO.
Logos for your website
Please use the possibility to simply embed our logo, standard texts and direct links. You can find these options at our media service. So your customers can easily access the CAD models provided by you.
Link to pCon blog
Right to the contact form and the FAQ you will now find a direct link to our pCon blog. This comprehensive blog provides all information as well as news about our pCon.planner.
Have fun exploring our updated website!