We proudly announce the release of the new pCon.planner Website. In addition to the obvious redesign, we have determined the structure of the content and considered the development of our 3D room planning software.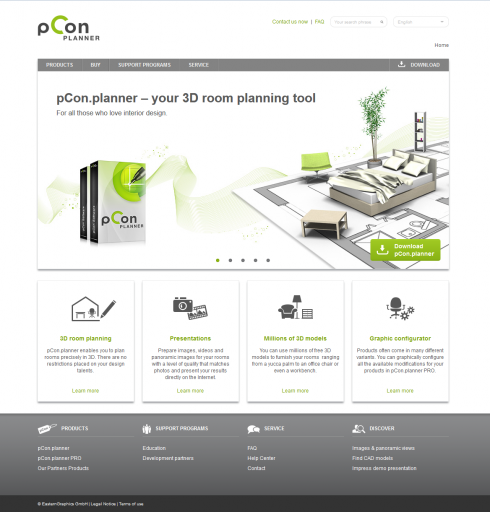 On the new website you can find detailed information about the pCon.planner as well as product enhancements. It is worth taking a look even for students, trainees and educational institutions because we offer the pCon.planner PRO for educational purposes free of charge.
You can also find the pCon.planner help center as well as the contact form for any questions concerning our product. In the future, the offer will be expanded to more product pages such as the website of our online presentation service Impress. Please visit our website regularly, it is worth the time! Later this month the new pCon.planner 7 will be released.
Have fun exploring the new website! Comments on how you like the website are very welcome.