After a beta phase Impress will now be released with full functionality. With today's release, the service will support new media types and contain extended settings. Presentations created with the beta version can be transferred to the new Impress and still be shared with costumers, friends and business partners. Besides English and German, Impress now supports also French, Italian, Spanish, Portuguese, Dutch and Czech.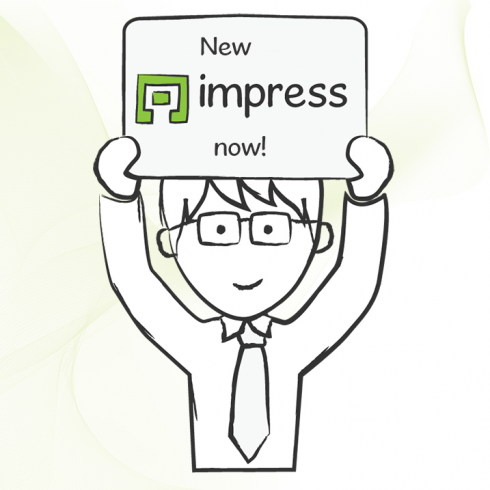 Expand your presentation with your own data
One innovation is the download tile that allows you to provide any data you wish – like for example planning data, text documents or quotes – to download. With Impress for Business you can embed PDF documents and view them directly in the browser without any additional PDF reader. For a better overview you can add individual colors and headlines to the tiles for PDF and download.
Customize information for Multi Content Pictures
From now on you decide which information Multi Content Pictures will contain. You can set the characteristics which will be displayed next to product name, manufacturer and the series – for example, you can select the thumbnail or the price as additional information.
Make your presentation alive  
Make your presentation more dynamic with moving images. You can embed content from YouTube directly into the presentation with a video tile. The recipient can then watch the videos directly in the Impress-viewer.
It gets 3 dimensional with the pCon.planner 7
With pCon.planner 7, which will be released by the end of November, you can export elements for 3D display in your Impress presentation. You can view the content in a web browser without any plug-in or additional software necessary.
You can find more information on the new Impress here.